Sen. Elizabeth Warren (D-Mass.) has accused the Education Department of being unable to police its loans contractors and questioned whether it can be trusted to protect the 42 million Americans with federal student loans.
The blistering letter to acting Education Secretary John King Jr. Thursday comes as a key Senate committee that Warren sits on prepares to vote on his confirmation for the post, days after the Education Department's inspector general accused his employees of misleading the public over a flawed investigation into student loan giant Navient Corp.
The latest controversy at the Education Department concerns former Education Secretary Arne Duncan's 2014 decision to effectively ignore federal prosecutors, who alleged in a lawsuit that May that Navient deliberately cheated tens of thousands of active-duty troops out of millions of dollars, and instead launch his own investigation to determine whether the company had violated its lucrative government contract to collect borrowers' monthly payments.
Breaking laws such as the Servicemembers Civil Relief Act -- the basis of the Justice Department's lawsuit -- would constitute a violation of Navient's contract with the Education Department. The law caps interest rates on student loans at 6 percent.
At the time, a spokeswoman for Duncan said the probe would help determine whether Navient got to keep its contract. But the department renewed the contract before it completed its investigation. Last year, after the Education Department gave Navient a new contract and a pay increase, it cleared Navient and its other major loan contractors of wrongdoing in what its inspector general described this week as a bogus investigation marred by errors and other anomalies.
"To date, the department has done nothing but generate excuses for why it will not act to hold Navient accountable, and has put no serious effort into trying to remedy -- or even identify -- this problem to the extent it occurred," Warren said in her letter.
The inspector general's report raises "serious questions" about whether the department and its Federal Student Aid unit "can be trusted to protect the millions of borrowers under its care," she added.
Warren has previously said the Education Department's kid-gloves treatment of its loan contractors put it at risk of becoming a "lapdog," rather than the watchdog that the public expects.
The Education Department may soon give Warren another reason to worry: It recently asked its loan contractors to review their files to determine whether any military members were overcharged on their student loans, but the department won't say whether it'll audit or require another party to double-check what its contractors report. Matt Lehrich, a department spokesman, didn't answer detailed questions.
"Given the serious and basic flaws here, do you feel that the Office of Federal Student Aid is equipped to do these kind of reviews?"
Instead, Lehrich said in a prepared statement that the department is "deeply committed to providing a first-rate experience for all student loan borrowers, especially women and men in uniform." The department may give refunds to some borrowers as a result of yet another review.
"Given the serious and basic flaws here, do you feel that the Office of Federal Student Aid is equipped to do these kind of reviews?" Warren asked King as part of more than two dozen questions she demanded answers to ahead of King's confirmation vote.
She also asked him whether he'll move a key loan contractor oversight unit out of the department's Federal Student Aid office, and Warren demanded copies of all communication regarding the department's investigation between Navient and the student aid office.
Other Warren requests could make Education Department officials equally uncomfortable. She asked King to identify key officials who made certain decisions at key points before, during and after the investigations into loan contractors. These included who decided not to punish Navient despite the Justice Department's lawsuit, considering that the Education Department's probe was so troubled that the inspector general determined its findings were basically meaningless.
The department's inspector general said the Education Department misled the public when it claimed in a statement that its contractors incorrectly denied active-duty troops their federal right to a cheaper loan "in less than 1 percent of cases." The error rate actually was 16 times higher. Warren wants to know who approved the press release, and whether responsible officials remain in their positions.
"We need to get to the bottom of how this happened -- and who allowed it to happen -- to ensure that it does not happen again," Warren said.
The Massachusetts Democrat also asked King whether the Education Department has a policy that excuses a certain number of mistakes by its loan contractors, and what level of abuse would actually warrant punishment.
In December 2013, the Education Department admitted that it had declined to levy any fines on Navient's predecessor company, Sallie Mae, despite secret determinations over the previous 10 years that found the firm had harmed borrowers and incorrectly billed taxpayers, among other failures.
Regulators at the federal Consumer Financial Protection Bureau, Warren's brainchild, reckon that loan servicers' sloppy practices toward military members are a good indication of how they treat all borrowers.
With about 1 in 4 student loan borrowers either in default or behind on their payments, some policymakers fear that student debt may hold back a generation of Americans from fully participating in the economy.
The fact that nearly all federal student loan borrowers are eligible to make monthly payments based on their earnings has led some senior government officials, such as Deputy Treasury Secretary Sarah Bloom Raskin, to question why the Education Department's loan contractors allow any borrowers to default at all.
"If a servicer is unable to provide adequate service to those who have special protections under the law, it raises questions about whether it is agile enough to deal with the complexities of the larger population of borrowers facing hardship," said Rohit Chopra, formerly the nation's student loan watchdog at the consumer bureau, in 2013.
Chopra now works at the Education Department. The department refused this week to make him available for an interview.
Support HuffPost
The Stakes Have Never Been Higher
Before You Go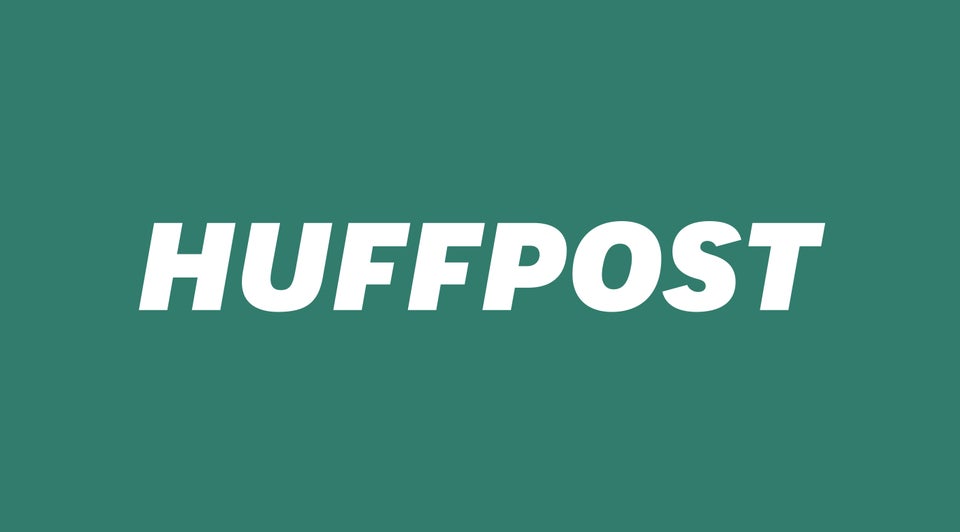 5 Reasons Student Loans Are Bullsh**t
Popular in the Community