BOSTON (AP) — Sen. Elizabeth Warren (D-Mass.) has posted 10 years of her tax returns online.
The decision to release the federal and state returns on Wednesday came a day after the Massachusetts Democrat called for sweeping anti-corruption laws in Washington. It's also another possible signal that Warren may be laying the groundwork for a run for president in 2020.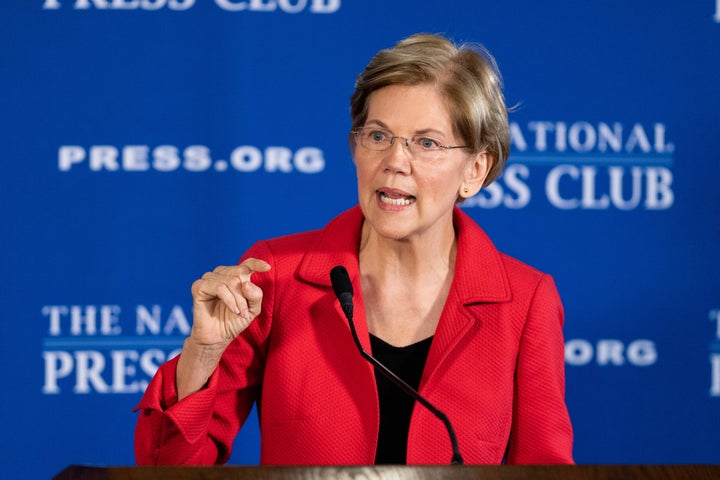 A bill crafted by Warren would require the IRS to release tax returns for congressional candidates from the previous two years and during each year in office. It also would create a lifetime ban on presidents, members of Congress and other officeholders from working as lobbyists.
Warren's 2017 federal returns show the former Harvard University law professor and her husband Bruce Mann, who still works as a Harvard Law School professor, reported an adjusted gross income of $913,000. The returns listed their total tax as $268,484 and their total payments as $302,227. The couple was eligible for a refund of almost $34,000.
Although she's frequently mentioned as a possible White House contender, Warren has said she's focused on her Senate re-election campaign this year. She first won election in 2012 by defeating then incumbent Republican Sen. Scott Brown.
Warren has burnished her credentials among the liberal wing of the Democratic party by frequently sparring with Republican President Donald Trump, who has refused to release his tax returns.
In addition to her salary as a senator, Warren reported $430,370 in income from her writing in 2017. Warren has written or co-written several books, most focused on financial issues. Her latest "This Fight Is Our Fight: The Battle to Save America's Middle Class" was published last year.
The salary for a U.S. senator is $174,000.
The returns from 2017 show that the couple also reported contributing nearly $82,000 to charity.
The couple's income has fluctuated from year to year, in part linked to Warren's outside pay.
In 2016 the couple reported an adjusted gross income of $717,000. During that year, Warren reported income of $224,000 from "consulting, lecturing, writing, investing."
In 2014, Warren and her husband reported a far higher adjusted gross income of more than $1.5 million.
That year, Warren reported a net profit of more than $1 million from consulting, lecturing, writing and investing. That was the same year Warren published the book "A Fighting Chance" which in part detailed her decision to run for the Senate at age 62.
Their lowest reported adjusted gross income in the 10-year period was $409,000 in 2012.
The couple has lost considerable amounts on investments: $217,217 in 2008 when they sold holdings in Sentinel Investments and $91,270 the next year on the sale of Dreyfus Third Century fund. However, their tax returns list very little wealth overall in stocks, with IBM dividends growing to $3,621 by 2012 but divested by 2013.
An aide to Warren said she and her husband had an investment that they lost money on and disposed of around the financial crisis. The aide said Warren also owned one stock and sold it after she was elected to the Senate in 2012.
Warren is unopposed in the Democratic primary in Massachusetts. Three Republicans are competing in the Sept. 4 contest for the chance to challenge Warren in November.
Support HuffPost
The Stakes Have Never Been Higher
Before You Go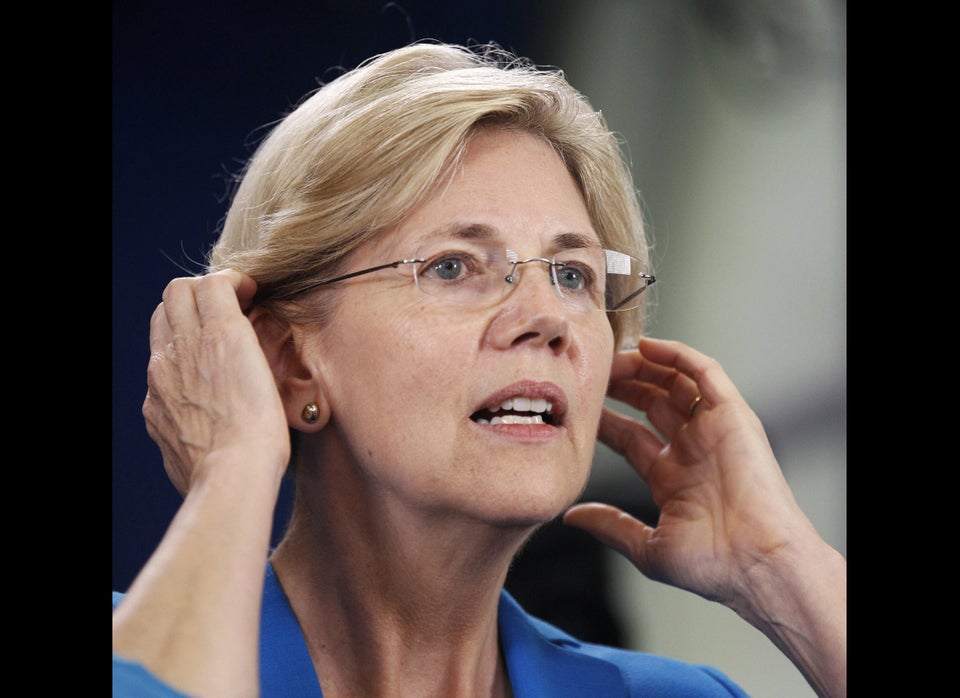 Elizabeth Warren
Popular in the Community