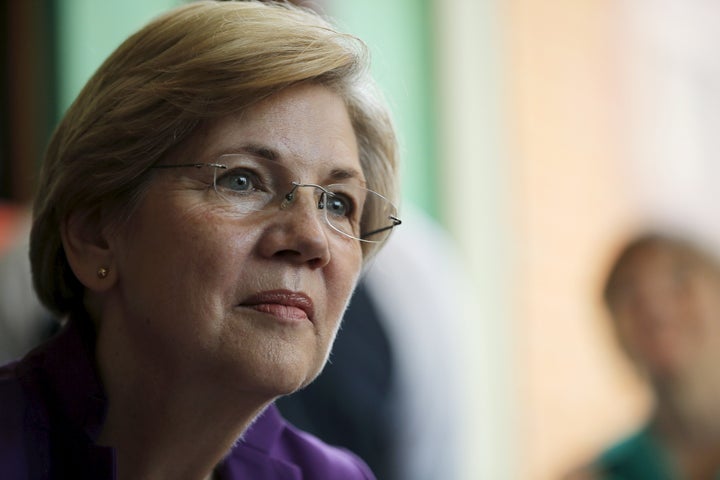 WASHINGTON -- For the vast majority of people, filing taxes is currently way more annoying than it has to be. Sen. Elizabeth Warren (D-Mass.) on Wednesday introduced legislation to change that.
There's really no need for many people to prepare their tax returns at all. The IRS already knows how much money you make, since your employer sends that information. Unless you deploy lots of complex deductions or qualify for numerous obscure tax credits, it won't take the IRS much time to figure out how much you owe. In fact, that's how the agency determines whether people have paid enough.
In Denmark, Sweden and Spain, the government sends people a simple form explaining what they owe, and allows them to either accept the calculation, or offer up their own alternative number. California has experimented with a similar trial program that proved wildly popular with its participants.
The Warren bill would initially only allow the government filing program for single people with very simple finances. It would allow the treasury secretary to expand the program to other households starting in the 2018 tax year. As Vox notes, a robust government-provided tax preparation program could save households up to $2 billion a year, not to mention a whole lot of time and energy.
Warren would also require the IRS to make free online tax filing available to everyone, whether or not they qualify for the government preparation service. Right now, the IRS makes it extremely difficult for households to file online for free, which is why TurboTax is so popular.
And indeed the company that makes TurboTax -- Intuit -- has lobbied aggressively to prevent the reforms Warren is promoting, since they would rather obviously cut into the company's profits, potentially even making the software unnecessary. In 2008, President Barack Obama vowed to simplify the tax preparation process so that most Americans could do their taxes in less than five minutes, but never followed through on the pledge.
Both Democratic presidential candidates issued statements in support of Warren's bill.
"This proposal will help take the headache out of Tax Day, saving Americans both time and money," said former Secretary of State Hillary Clinton. "Special interests who benefit from the system's current complexity need to stop standing in the way of progress. ... I applaud Senator Warren for her excellent work."
"Tax Day has become an opportunity for corporations to profit off of confusion over our complicated tax code. That is wrong," Sen. Bernie Sanders (I-Vt.) said. "The Tax Filing Simplification Act would end the absurdity of Americans having to pay private companies hundreds of dollars to pay their taxes. We must make tax filing as easy as possible."
Sanders is a co-sponsor of the legislation, along with Sens. Sheldon Whitehouse (D-R.I.), Tom Udall (D-N.M.), Jeanne Shaheen (D-N.H.), Al Franken (D-Minn.), Tammy Baldwin (D-Wis.) and Edward J. Markey (D-Mass.).
Zach Carter is a co-host of the HuffPost Politics podcast "So, That Happened." Subscribe here or listen to the latest episode below:
Popular in the Community