Sen. Elizabeth Warren (D-Mass.) delivered the commencement address Saturday at Bridgewater State University, where she quoted Taylor Swift and once again took shots at presumptive GOP nominee Donald Trump.
The freshman senator said her life was full of "mistakes and twists and turns and failures" and urged students to embrace the unexpected.
Trump and Warren got into a huge Twitter spat earlier in the week. Warren blasted the real estate mogul's penchant for trashing women and criticized his positions on the minimum wage, financial regulation and student loan debt. He mocked the senator as "Goofy Elizabeth Warren" and questioned her accomplishments.
Aides to Democratic presidential front-runner Hillary Clinton have noticed, setting off speculation about tapping Warren as a possible vice presidential nominee.
Following the speech, Warren told reporters that Trump is a "truly dangerous man" who would pose "some risk" if elected president.
In her speech, Warren also quoted singer Taylor Swift, telling graduates to brush off critics and naysayers.
"As one of the great philosophers of our time has said, 'Haters going to hate, hate, hate hate, hate, '" Warren said. "Knowing who you are helps you 'Shake It Off.'"
Before You Go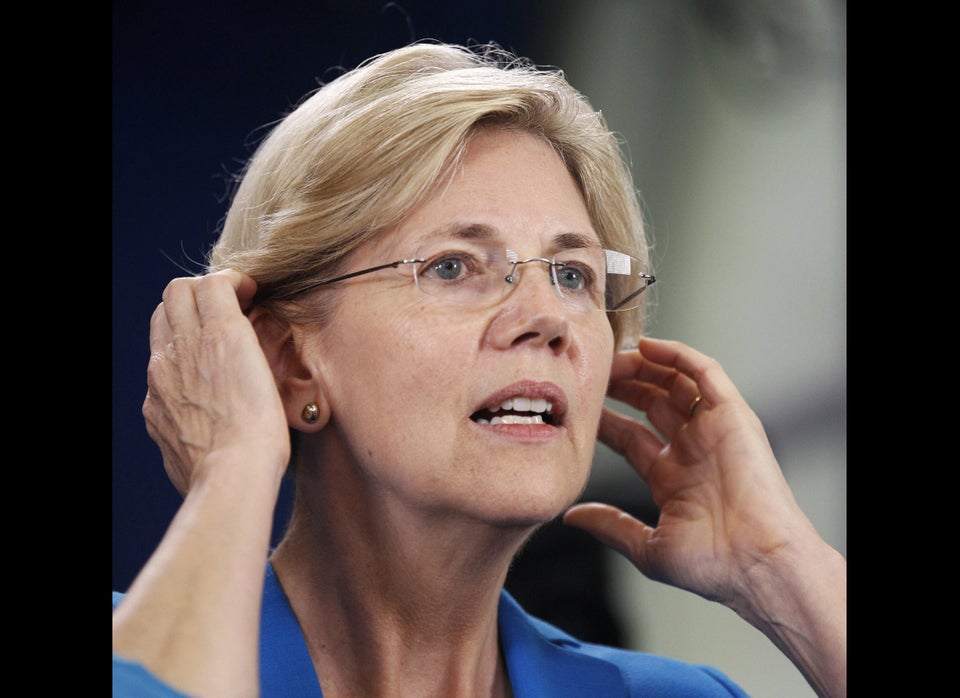 Elizabeth Warren
Popular in the Community