But the 2020 Democratic presidential hopeful doesn't want the player calling the shots in the half-a-trillion-dollar game of online retail.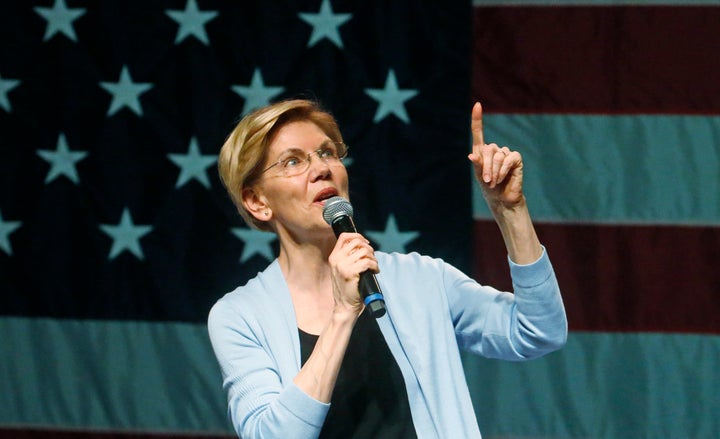 That's how she boiled down her provocative call to break up tech giants like Amazon, Google-owner Alphabet and Facebook at her CNN town hall on Monday night.
"You can be the umpire in the baseball game, or you can be a player, you can have … a team in the game," Warren said. "But you don't get to be the umpire and have a team in the game."
Competing with companies that both control the marketplace and sell products on it is nearly impossible, she said. Venture capitalists call those sectors "the dead zone," Warren said, "because if you try to start up a business, you just run the risk that Amazon steps in front of you or Google steps in front of you or they buy you out before you get started."

The bit of trustbusting 101 echoes Warren's remarks from a March rally in the New York City neighborhood of Long Island City, where calls from local activists and lawmakers for more transparency in Amazon's bid to build a second headquarters prompted the company to cancel its plans. It comes as Warren's ongoing rollout of a robust slate of policy proposals is giving her campaign a much-needed boost.
Support HuffPost
The Stakes Have Never Been Higher
Popular in the Community