 WASHINGTON -- A Monday op-ed by the centrist think tank Third Way railing against economic populism has sparked a liberal counterattack, with Sen. Elizabeth Warren (D-Mass.) calling on big banks to disclose their financial contributions to think tanks and progressive groups calling on Rep. Allyson Schwartz (D-Pa.), who is running for governor, to drop her affiliation with the group.
Without mentioning the group, Warren's office released a letter Tuesday to six large financial institutions calling on them to voluntarily disclose their donors. The letter came one day after the Wall Street Journal op-ed, written by Third Way's president Jon Cowan and senior vice president Jim Kessler, urged Democrats not to follow Warren over the "populist cliff."
The Progressive Change Campaign Committee, Progressives United and Democracy For America all called on Schwartz Tuesday to resign from her position as honorary co-chair of Third Way. Democratic primary opponent John Hanger echoed the demand. Mark Bergman, a spokesman for Schwartz, said she would not resign but said in an email to The Huffington Post that she thought the op-ed was "outrageous, and strongly disagrees with it."
While Third Way, like most think tanks, is organized as a nonprofit and not required to disclose its donors, it has ties to large corporations. The Nation reported Tuesday that the group uses a Washington consulting firm that represents financial institutions such as Deutsche Bank and MasterCard. The liberal blog DailyKos pointed out that many of its trustees are investment bankers.
"Policies by your institutions to conceal those contributions from public view are wrong. Greater transparency will benefit your shareholders, policymakers, and, ultimately, the public," wrote Warren in the letter. "Just as there is transparency around your direct efforts to influence policymaking through lobbying, the same transparency should exist for any indirect efforts you make to influence policymaking through financial contributions to think tanks."
The attacks illustrate how Democratic centrism, once in vogue in the 1990s, is rapidly falling out of favor in the Democratic Party. Schwartz is leading in the Democratic primary and in the general election against Pennsylvania Gov. Tom Corbett (R), yet progressives feel comfortable attacking her for her allegiance to the centrist think tank in a moderate state. Warren's economic populism in the wake of the 2008 financial collapse has generated buzz in the party for a presidential run in 2016, although Warren has not taken any steps toward a run.
UPDATE: Cowan said in a statement Wednesday afternoon that the group respected Schwartz's disagreement. "One of the things we like most about Allyson Schwartz is that she is independent and tough. And when she doesn't like something we do, she lets us know. Our position in the oped does not reflect hers, and she made that clear to us."
Before You Go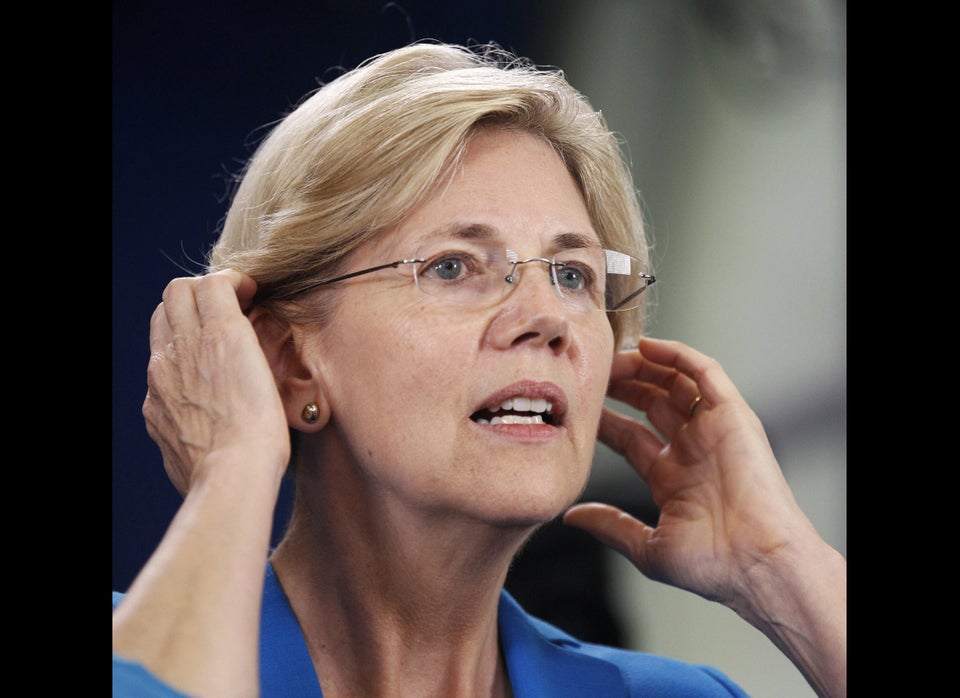 Elizabeth Warren
Popular in the Community