WASHINGTON -- Sen. Elizabeth Warren (D-Mass.) warned in a speech Tuesday that the problem of banks considered "too big to fail" has only gotten worse since the 2008 financial crisis, potentially sowing the seeds of a future crisis.
"Today, the four biggest banks are 30 percent larger than they were five years ago. And the five largest banks now hold more than half of the total banking assets in the country," Warren said in a keynote address at a conference on the future of financial reform put on by the Roosevelt Institute, a think tank. "Who would have thought five years ago, after we witnessed firsthand the dangers of an overly concentrated financial system, that the 'too big to fail' problem would only have gotten worse?"
Warren urged the passage of a new Glass-Steagall Act that would separate commercial and investment banking. The Depression-era legislation was repealed in 1999 with huge bipartisan majorities, allowing depository institutions to undertake riskier securities trading. Warren, along with Sens. John McCain (R-Ariz.) and Maria Cantwell (D-Wash.) have called to revive the legislation, but it stands little chance of passing.
In her speech, Warren urged those who oversee bank rules to set a timeline to address the problem of bank concentration. She has previously shamed bank regulators for their poor performance, asking them in congressional hearings to recount the last time they took a Wall Street bank to trial.
"Treasury Secretary Jack Lew recently said that if 'too big to fail' is still a problem at the end of the year, it might be time to consider other options. I applaud Secretary Lew for laying out a timeline, and I'd like to see other administration officials and regulators follow suit," she said. "If Dodd-Frank gives the regulators the tools to end 'too big to fail,' great -- end 'too big to fail.' But if the regulators won't end 'too big to fail,' then Congress must act to protect our economy and prevent future crises."
Warren has been the subject of rampant 2016 presidential speculation in recent days after a New Republic article published on Sunday called her a potential "nightmare" primary opponent for Hillary Clinton. But on Tuesday she kept the focus of her remarks on financial reform.
"I am confident David can beat Goliath on 'too big to fail,'" she said. "We just have to pick up the slingshot again."
Before You Go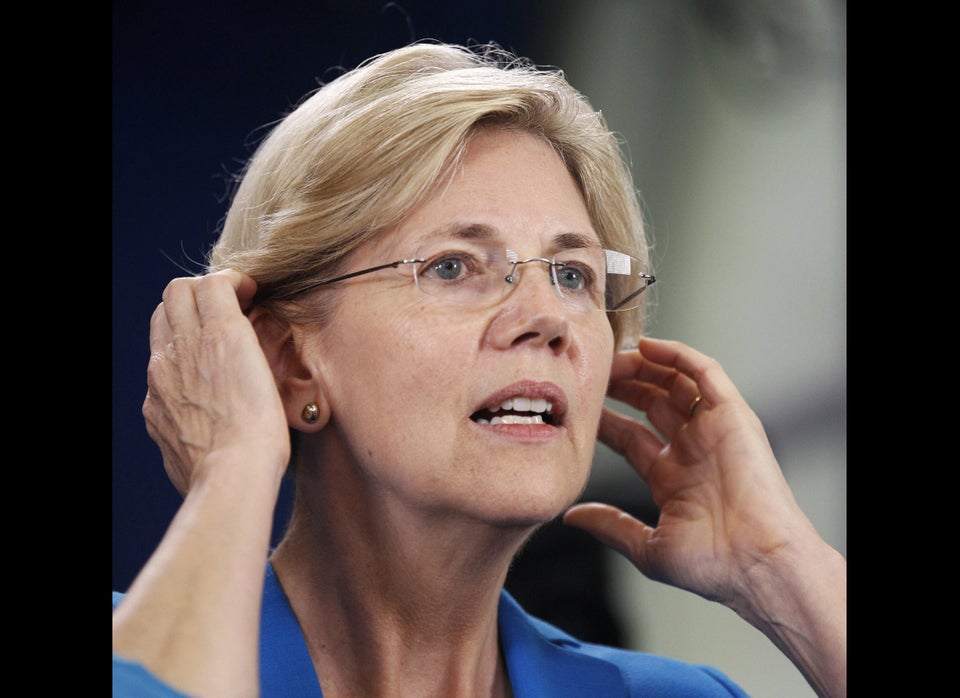 Elizabeth Warren
Popular in the Community