Elizabeth Warren won her campaign for Senate in Massachusetts by reaffirming the social contract and standing up for the "core of liberalism," she told The Huffington Post Wednesday morning.
Warren, energized by her victory but running on precious little sleep, is rare among Democrats in her willingness to talk about economic policies in terms of core values, and to defend liberalism -- even to use the dreaded term -- rather than run from it. The message has struck a chord, not just among self-described liberals, but among independent voters who feel that the system is rigged against regular people. It has also made her a lightning rod for conservative anger, and earned her the hostility of Wall Street.
Strong liberals who have gone to the Senate in recent years, such as Minnesota's Al Franken or New York's Hillary Clinton, put their heads down and focused on the internal workings of the upper chamber, which can fully occupy a freshman senator's time and largely remove him or her from the national conversation.
Warren, however, said she plans to continue making her case. "The Senate should be a place to talk about the issues that are important to people's lives. It's just that straightforward," she said in her first one-on-one print interview after her victory.
The heart of Warren's appeal is her insistence that politics is a contest of competing values. "We said this election is about whose side you're on," Warren said, summing up her campaign's message. "I think of this as an election where we stuck to our values: Make sure Social Security and Medicare benefits are protected, and millionaires and billionaires pay their fair share. To me, that's the heart of it. That's really where the basic social contract is reaffirmed. We said, 'We're gonna end subsidies for Big Oil and we're gonna make sure there's equal pay for equal work. Those were big issues here. Or, at least, I talked about them all the time."
Warren's commitment to protect the social contract will be put immediately to the test, as President Barack Obama and congressional negotiators go to work crafting a bargain to avert the so-called fiscal cliff: the expiration of the Bush tax cuts, as well as automatic cuts to defense and social spending.
The election saw a wave of liberal victories that signals a shift in direction toward the core values Warren argues for. In Maine, Minnesota and Maryland, voters for the first time approved marriage equality, which Warren said is part of liberalism's promise of equal opportunity and dignity for all people.
"This election was about making sure the United States, the federal government, honors equal marriage. This election was about opportunity, not for some, but for all, and that's the core of liberalism," she said.
The Harvard law professor and consumer advocate had narrowly been favored in recent days, as polls showed her with a slight lead over the incumbent senator. Her ultimate eight-point win bordered on a landslide, and makes her the first woman elected to the Senate from Massachusetts.
Warren was the intellectual godmother of the Consumer Financial Protection Bureau and was its first head. She was denied a permanent appointment due to objections from within the Treasury Department and from congressional Republicans.
Asked her plan for the first day after her historic victory, she said she's taking a moment to breathe. "I'm spending the day with family. Then I'm going to bed," she said.
Before You Go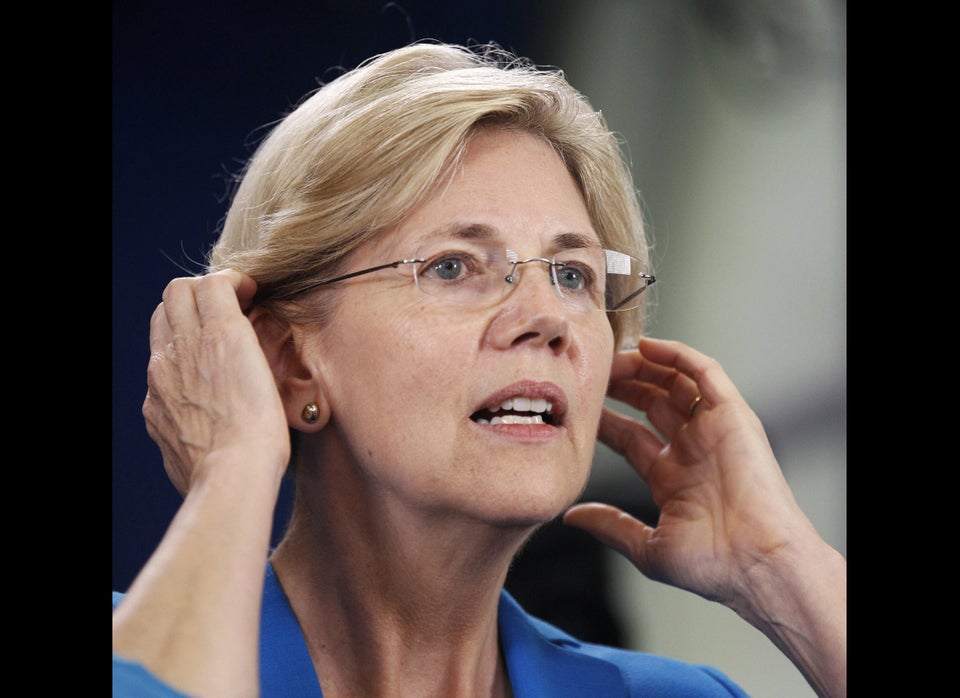 Elizabeth Warren
Popular in the Community