And, to little surprise, she paid the price.
Tibbitts tries to warn the woman, saying, "Ma'am, ma'am could you please ... "
But before he can finish his thought, the elk charges.
The elk runs out of the video frame before the person filming it can capture a collision, but a moment later the woman can be seen lying on the ground with the elk standing several feet away. Tibbitts told EastIdahoNews.com the woman tripped and the elk stopped short of trampling her.
As the woman picks herself up off the ground, Tibbitts can be heard saying, "I was just going to tell you you're too close to that elk. And that's why."
"I know," the woman replies, seemingly uninjured. "It's been a long time since I've been out here. Thank you."
"It won't happen again," she adds.
"I'm sure it won't," Tibbitts responds.
In Yellowstone, regulations require that visitors remain at least 25 yards from elk, bison, bighorn sheep, deer, moose and coyotes, and at least 100 yards from bears and wolves.
Tibbitts, who's been a tour guide in Yellowstone since the early 1990s, told EastIdahoNews that tourists harassing wildlife has become an "out of control" problem over the last few years. "Literally on a daily basis I'm having to tell people they're way too close to animals," he told the publication. "I've even seen folks chase bears into the woods for a picture."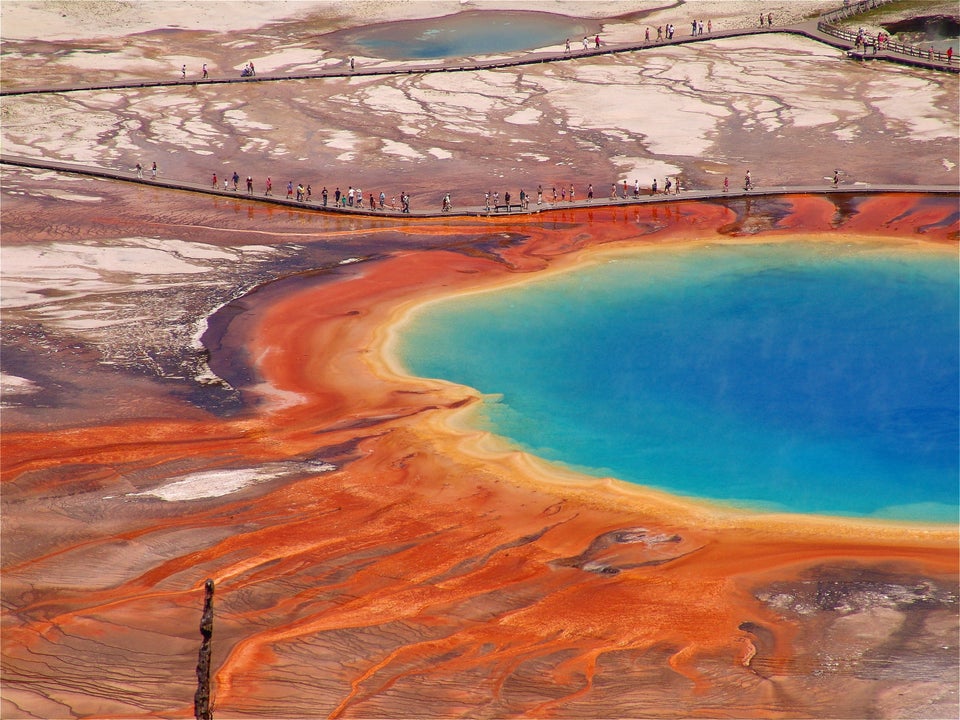 Happy Birthday Yellowstone
Popular in the Community