Twenty years ago, a middle-grade fantasy novel landed on bookstore shelves and changed a generation of readers. No, not Harry Potter and the Philosopher's Stone ― though the above sentence certainly applies to J.K. Rowling's paradigm-shifting book.1997 saw the publication of another debut geared toward younger readers, this one by Gail Carson Levine.
Ella Enchanted, a novel-length retelling of "Cinderella," didn't launch a seven-book saga or inspire raucous midnight book-release parties, but it won a Newbery Honor and a legion of adoring fans ― mostly young girls who took to the headstrong, clever heroine. In Carson Levine's hands, the tale of a sweet, beautiful girl who slaves thanklessly for her evil stepmother and -sisters became the story of a rebellious, unremarkable-looking young woman, Ella of Frell, cursed to obedience by a daffy fairy.
Carson Levine's Ella transcends the traditional damsel-in-distress role. Though condemned to obey her exploitative stepmother and -sisters, she battles back, runs away, and goes on a quest to get the spell lifted. She battles ogres and befriends elves and giants. Though Ella, like Cinderella, eventually finds herself whisked out of servitude to a cruel stepfamily by marriage to a prince, the love story builds more slowly, allowing readers to invest in the relationship between kind, stalwart Prince Char, heir to the throne of Kyrria, and the clever, scrappy heroine. Their romance becomes both motivation and canvas for her personal journey, as she chooses to resist the growing mutual crush between herself and Char out of fear that the spell could be used to induce her to betray him or the kingdom. In the end, it's Ella who breaks the curse and fulfills her own destiny ― she's not waiting for anyone to rescue her.
"I don't know how you have a character who doesn't have agency."
I fell squarely in Carson Levine's target audience, being 9 years old when the book was published, and the book became a touchstone in my life. It was less pervasive but, by the same token, more personal than Harry Potter. When I went to high school and college, I met other girls who had cherished Ella Enchanted. It was like a secret handshake among feminist girly-girls. We wanted pretty dresses and devastating romance, but also adventure, intellectual stimulation and respect equal to our male peers. The book made us feel like we weren't pathetic for secretly relishing those retrogressive fairy tales, nor were we unlovable for breaking the pretty-and-silent princess mold. It fit the time, an era of intrepid Disney princesses ― Belle, Mulan ― who got to swashbuckle and get the guy. My friends and I weren't alone: Ella was such a success that it spawned a (disappointing) 2004 film adaptation and allowed Carson Levine to write full-time.
Ella may have turned out to be a feminist heroine, but, as Carson Levine told me in a phone conversation recently, creating an empowered female role model for readers wasn't exactly her intention. "Usually I'm not thinking about that very much," she explained. "I'm thinking about telling a story and trying to work it out so that it's exciting and I can get all the way through it." Though she's continued to write fantasy books with tough, often misfit heroines ― Two Princesses of Bamarre, The Lost Kingdom of Bamarre, and Fairest ― she admitted that she's probably "been affected by the fact that I'm known for that." She knows what her readers expect.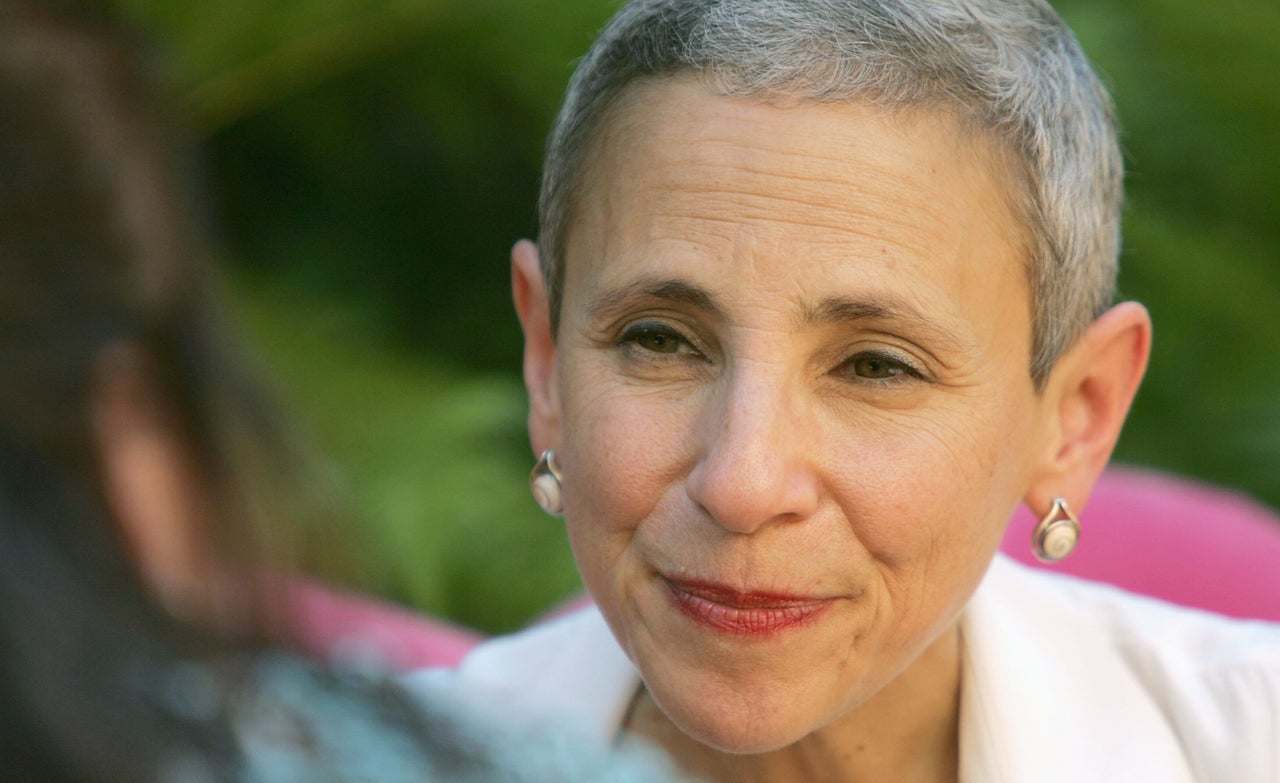 Then again, she certainly seems to have a talent for writing those characters, perhaps because it's the only way that makes sense to her. "I don't know how you have a character who doesn't have agency," she told me. "It's hard to try to write a character who's weak." When she first began writing a version of Cinderella as a project for a writing class, she came up with a curse of obedience to circumvent the problem of her protagonist's essential servility in the original fairy tale. "When I thought about it, I thought, well, how could I do this?" she said. "She's passive, she's incomprehensibly sweet. The curse came out of that, was that I couldn't explain her any other way."
For the reader, at least modern readers, it definitely makes for more engaging reading. Gone are the days of heroines who sleep through most of the story or wait silently for other characters to move the plot forward ― but stories have certainly been told about such women. "[Authors] all throw up suffering and see what our characters are made of," pointed out Carson Levine. But Cinderella was such a character herself, suffering hard labor and loneliness in the name of showing her virtue, humility and warm heart, which would make her ultimate triumph emotionally satisfying. This Cinderella was merely of a different generation, a heroine in the vein of Samuel Richardson's Pamela and Jane Austen's Anne Elliot and Elinor Dashwood. The strength such women showed stemmed from their refusal to bow to immoral temptation or worldly concerns; their narrative power was the power of saying "no" to a potential conflict resolution ― a seduction, a marriage proposal ― and forcing those around them to bend to their moral or personal certitude.
There's nothing inherently wrong with that role, of course, but it is fairly limiting. For women, the scope of literary role models suggested that choosing whom to marry, and when, and how self-sacrificing to be in the meantime, might be the only permissible form of action. But that didn't ring true to Carson Levine. "I never felt that it was advantageous for women to be passive," she said. Her own parents had a marital dynamic that resembles Ella and Char more than Cinderella and Prince Charming. "My mother got an advanced degree and my father never finished high school," she recalled. "My father loved having a brilliant wife."
American culture has a rich tradition of passive heroines, largely thanks to Disney princesses like Sleeping Beauty and Snow White. For authors like Carson Levine, who grew up in a Disney-filled world, that history can be both embraced and critiqued by dreaming up twists on the old stories that give villains the sympathetic edit or heroines more active roles.
"I got at least one letter from a girl who said how glad she was to read the book because it helped her to be more obedient. That surprised me."
Ella Enchanted wasn't the first or last middle-grade novel to retell a classic fairy tale with a modern, go-girl twist. Carson Levine says she was inspired, herself, by Robin McKinley's Y.A. classic Beauty, a retelling of "Beauty and the Beast" which draws out the heroine's devotion to her family, her intellect and her strength rather than her physical beauty. "I loved it," Carson Levine recalled, and "I loved fairy tales." She decided to take on Cinderella for the writing class she was beginning, "because it just seemed like an important one." Plenty of children's authors have apparently agreed ― there's Margaret Peterson Haddix's gritty Just Ella, Gregory Maguire's Confessions of an Ugly Stepsister, Donna Jo Napoli's Bound, Malinda Lo's Ash, and countless more as the trend has picked up in recent years.
But Ella Enchanted holds a particular soft spot in the hearts of my generation. In 2012, librarian Elizabeth Bird ran a School Library Journal poll to rank the top 100 children's novels; 15 years old by then, Ella clocked in at number 85, just above J.M. Barrie's Peter Pan and Roald Dahl's The BFG. "I doubt I cherish any book from my childhood as much as this one," book blogger Kaeley Scrugglesen wrote in a retrospective. In 2014, Bustle's Caitlin White celebrated Ella as "such a welcome breath of fresh air into my young woman, fairytale-loving life [....] Instead of just dreaming it all up, she fights to make her life how she wants it."
The Cinderella character Carson Levine dreamed up ― warm, clumsy, quick-witted, impatient, and spunky ― may not have been intended as a feminist prototype. Instead, she was real, with all the imperfections and virtues that allowed young girls to both relate to and admire her. And, her author learned all too well, such a complex character can resonate with readers in unexpected ways, either as an empowering inspiration or, well, the opposite. "I got at least one letter from a girl who said how glad she was to read the book because it helped her to be more obedient," she recalled. "That surprised me." Another young reader told her that she was inspired by the book to fight back against her Tourette's syndrome just as Ella fought against her obedience curse. The tactic, the reader revealed, was very effective. "All the credit goes to her," said Carson Levine, "but I'm proud to be the vehicle."
Though passionate fans have begged her for a sequel over the past 20 years, she has demurred. "That story has been told," she explained. "Ella's married." But she's dabbled in the universe since; Fairest, her retelling of "Snow White," is set in Ayortha, the neighboring kingdom to Kyrria and native land of Ella's friend Areida, and she's currently at work on a prequel to Ella called Ogre Enchanted, which is based on the fairy tale "False Prince and the True." "It's a generation before Ella, so there will be some familiar characters," she said.
Maybe we'll get to spend more time, as readers, with Ella's vivacious mother, who dies early in the book, her fairy godmother Mandy, or Char's parents, King Jerrold and Queen Daria. That certainly sounds fantastic to me. But Carson Levine is right about one thing: Ella Enchanted doesn't need a sequel. For the last twenty years, it's been everything it needed to be.

Hit Backspace for a regular dose of pop culture nostalgia.
Before You Go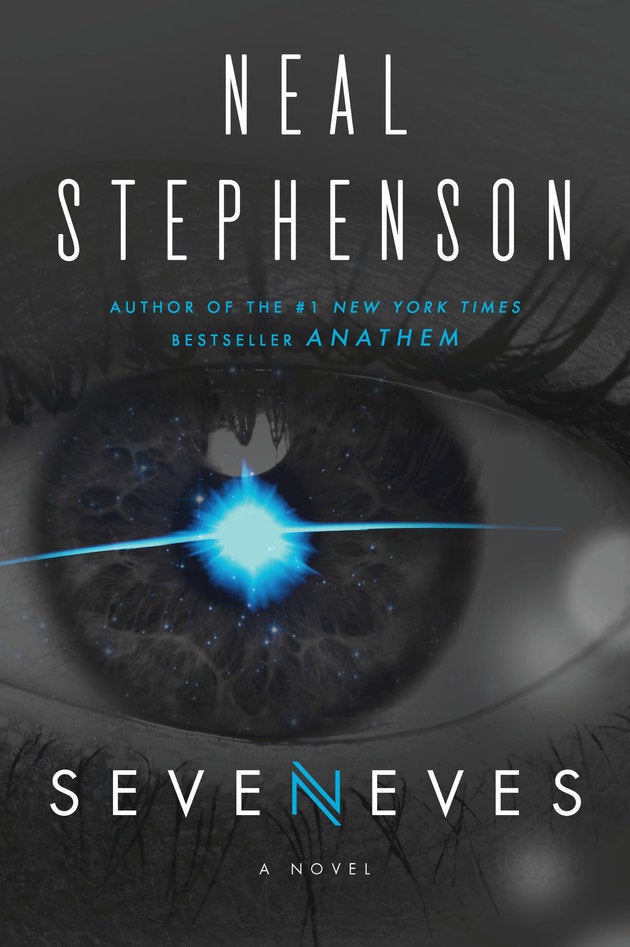 10 Sci-Fi And Fantasy Books To Explore
Popular in the Community