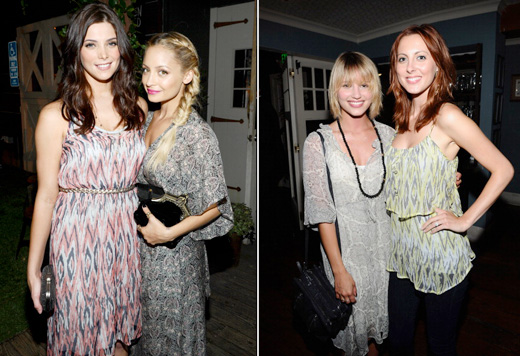 Actresses Ashley Greene, Nicole Richie, Dianna Agron and Eva Amurri attend the Ella Moss 10 Year Anniversary Celebration in July (photos by Michael Buckner/Staff).
As the founder and creative force behind contemporary label Ella Moss, Pamella Protzel-Scott has a keen sense of the easy-going, beach-loving, modern bohemian woman she's designing for -- probably because her target customer is just like her. The West Coast native's fashion collection, best known for its signature stripes and body-skimming separates in drape-y rayon, is a staple at every top boutique. The fashion line also just celebrated its 10th birthday, with celeb fans Nicole Richie, Ashley Greene and Diana Agron rallying for the occasion at a West Hollywood bash. Emily Hsieh, a regular contributor to The Inside Source, eBay's digital style magazine, sat down with Protzel-Scott (who's also oversees the Ella Moss sister brand, Splendid) to find out what's on her style radar right now (hint: '70s maxi dresses and traditional Navajo beading), and to dig deeper into what fuels a fashion designer with such serious staying power.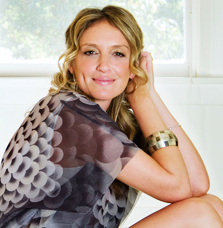 The Inside Source: How'd you come up with the name Ella Moss?
Pamella Protzel-Scott: It's actually a combination of my nickname and the co-creator [of the label's name], Moise, but who we called Moss.
The Inside Source: Who is the Ella Moss customer?
Pamella Protzel-Scott: A world traveler with a modern bohemian vibe. The Ella Moss girl thinks any beach is the best place on earth. She likes to mix vintage finds with current Ella Moss pieces. It's really about having a free-spirited way of thinking.
The Inside Source: What's inspiring you at the moment?
Pamella Protzel-Scott: Right now I'm very into this whole idea of a girl's dream closet, and all the fantastic, quintessential fashion pieces that you'd want right now. I want each item in the line to feel really special -- the perfect sparkly dress, the perfect little striped top, the perfect little fur jacket. It's an eclectic group of things, with a mix of sparkle and different textures. I'm also into the Navajo trend, with pops of bright fluorescents and elaborate trims and beading.
The Inside Source: Summer is almost over! What have been some of your must-haves?
Pamella Protzel-Scott: I need to have maxi skirts and maxi dresses; it's all about long lengths. Especially ones in bright, fun, vintage-looking floral prints with a '70s vibe, since I was born in the '70s and I'm a '70s girl at heart. I'm also loving caftans and chiffon pieces--I'm craving airiness.
The Inside Source: Are you an eBay shopper?
Pamella Protzel-Scott: I am, though mostly for furniture and home items. I moved into a new house about a year ago, and it's still a work in progress. I've found great things on eBay. I just got this really cool French modernist shell lamp and as well as an Italian arched chandelier in Lucite and brass. I think they're my two all-time best eBay scores.
The Inside Source: Do you have any favorite search terms?
Pamella Protzel-Scott: Retro, Eames, Art Deco.
The Inside Source: 'Buy it Now' or auction?
Pamella Protzel-Scott: I need to be self-satisfied -- I buy right away. If I want something, I want it. I need instant gratification.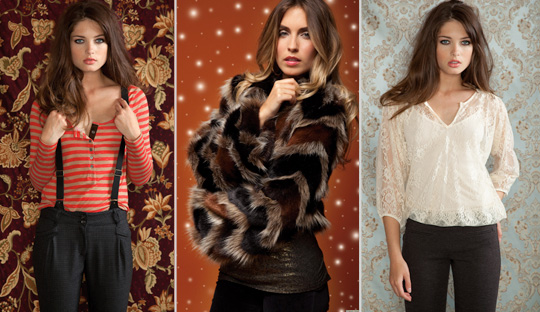 The Inside Source: What fashion trends are you feeling for fall?
Pamella Protzel-Scott: I'm really loving ponchos. I think they're coming back big time. Also, wide leg trousers in denim. And I think there will be a lot of lace too.
The Inside Source: Any fun end-of-summer trips planned?
Pamella Protzel-Scott: I was just in New York for ten days. It was nice because for once, I wasn't working. I hung out at the park, saw the McQueen exhibit, and went vintage shopping for clothes and furniture. It was also a great time just to people watch. I'm so inspired by people on the street. My birthday is in mid-September and my husband and I are planning a trip to the Bahamas.
The Inside Source: What are some of your packing musts?
Pamella Protzel-Scott: iPad and iPod. Missoni caftans to use as cover-ups or to wear out at night. Ella Moss bikinis, and dresses, which also work from day to night. Splendid t-shirts. Diptyque candle in tuberose to remind me of home.
Click here to read the full story and to see Pamella Protzel-Scott's eBay product picks. Photos courtesy of Ella Moss. Article written by Emily Hsieh for The Inside Source.