One of our biggest pet peeves is when an airbrusher unnecessarily retouches an already-gorgeous woman.
We were thrilled to see stunning model Denisa Dvorakova suits up in a sparkly Dolce & Gabbana bodysuit for the January issue of Elle Czech.
But while we're loving the bodysuit (and floral hat!), the Photoshop job done on Dvorakova is making our head hurt. Her glazed-over eyes and shellacked-looking face give her the visage of a plastic doll.
And what's even worse: those arms! The fake sheen on her right arm and the perfectly cut right angle scream "Barbie," and her left arm looks like it's bending the wrong way, tapering into a too-small hand. And wait... where's her left thumb?
Check out the cover below. Do you think it's been overenthusiastically Photoshopped, too?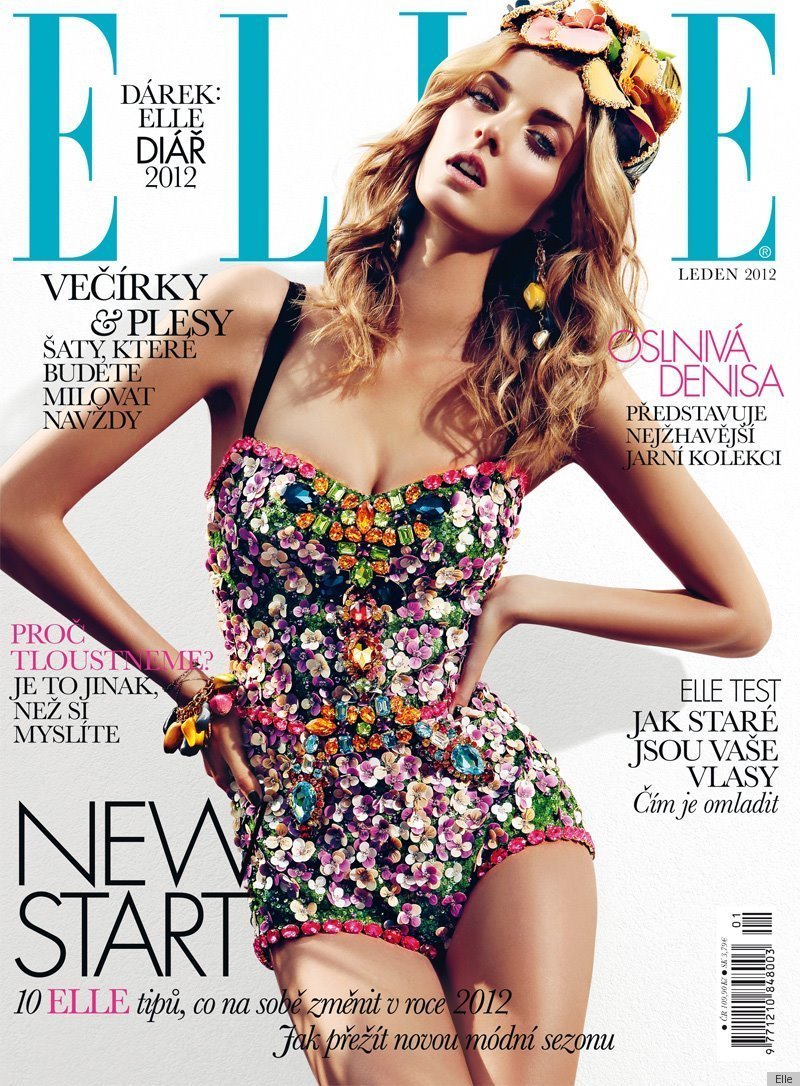 Related