What happens when a Southern starlet entrusts a friend to decorate her historical home? You get Reese Witherspoon's beautiful Mediterranean-style ranch, nestled in the foothills of California, which is featured in the latest issue of Elle Decor, on stands August 7.
Witherspoon, who purchased the 1923 Libbey Ranch (originally built for the father of glass, Edward Drummond Libbey) five years ago, turned to friend and designer Kristen Buckingham to create a serene home with traditional interiors and a hint of modern design.
With vintage architectural elements such as exposed beams and brick and stucco walls, Buckingham looked for ways to compliment and enhance the interior originally created by famed California architect Wallace Neff. She decorated with European antiques and animal-themed art.
Our favorite parts of her home? There's an amazing space with a cozy sitting area by the fireplace which would be perfect for entertaining. There are also two standout window seats that have white cushions with checkered and striped pillows, combining both up-to-date and classic decor effortlessly in one home.
Looking at this hacienda, it gives off warmth and style -- just like Witherspoon herself.
Click through the slideshow below to see some photos of Reese Witherspoon's home. For more photos and the full story, head over to Elle Decor.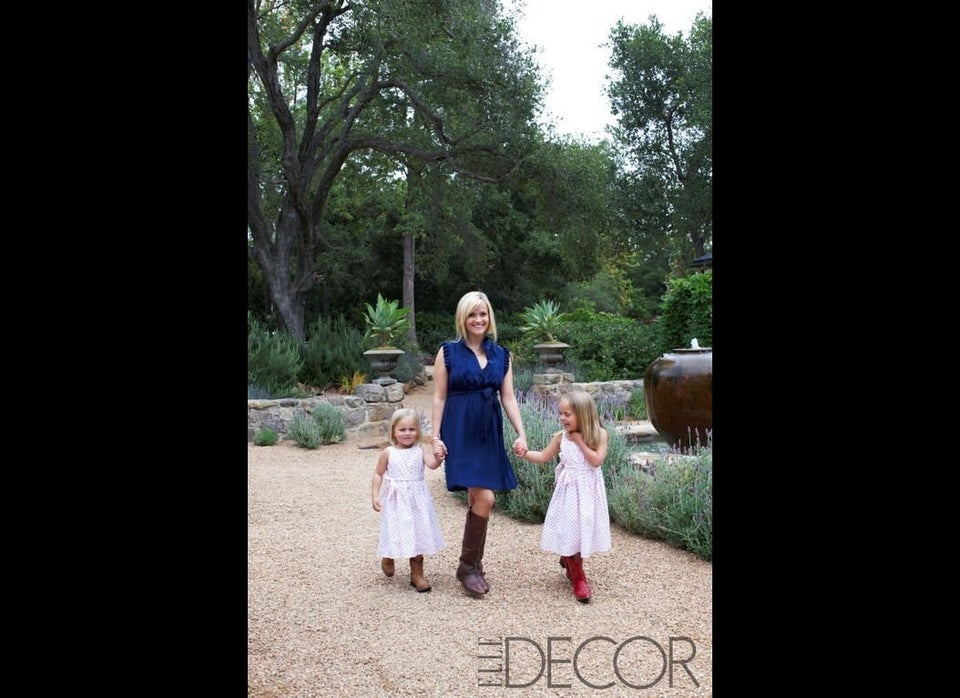 Reese Witherspoon's Home