Just when we thought we couldn't love Angelina Jolie any more, Elle Fanning goes and says this.
The 16-year-old "Maleficent" star raved about her co-star in V Magazine's Summer Issue, admitting that Brad Pitt's lady is truly one of a kind.
"Whenever she walks into a room, you just stare at her," Fanning told V Magazine while being interviewed for a collection of articles about "The Sundance Kids." "And she was walking around on set in the whole costume with both her twins, one on each hip. It made her seem even more otherworldly. But she was incredible. We had the best time. I really love her." (Otherworldly. Nailed it right on the head there, Elle.)
"I mean she looks unbelievably gorgeous and elegant," Fanning said, "and she's playing evil! She has horns."
As for herself, Fanning thinks it's time to move on from stereotypical roles and try out something a bit different.
"Just because I have blonde hair and pale skin, I think people look at me and they see a princess. Maybe next I'd like a darker role. I'd like to get a little grungier."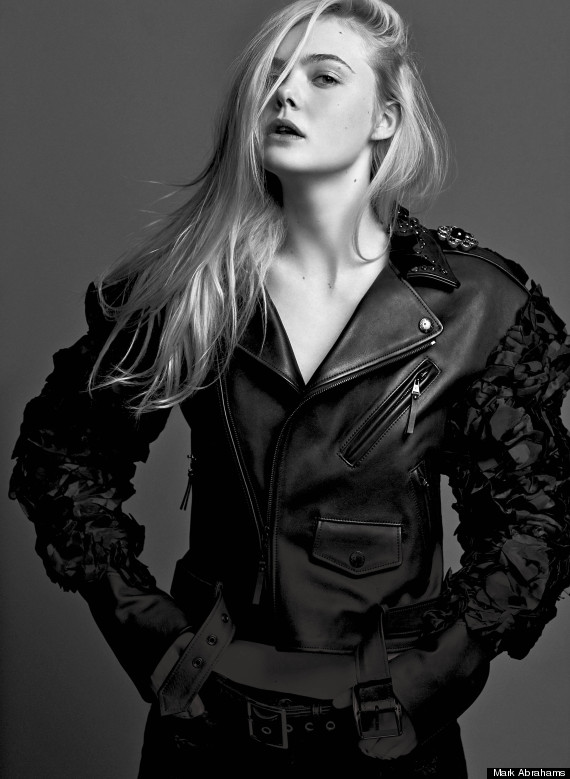 Calling all HuffPost superfans!
Sign up for membership to become a founding member and help shape HuffPost's next chapter
BEFORE YOU GO
PHOTO GALLERY
Angelina Jolie