Elle Fanning might be one of the youngest fashion stars out there, but her style sense skews older -- much older. Save for Tavi, she might be the only 13-year-old who ever pulled off grandma glasses, not to mention a faded floral print and a thick, pearl-dotted cardigan.
But she's done the granny look once and she did it again last night. The "We Bought A Zoo" star walked the red carpet of the Critics' Choice Awards wearing a floor-length, tulle-wrapped dress covered in giant flowers.
While the mint color of the underlay was perfect choice, the marigold-colored flowers scattered on top were unfortunately reminiscent of some 1970s couch. Or curtains, perhaps, given the long, floaty feel of the dress.
Designed by Rodarte (Elle's label of choice), the dress certainly had the quirky, ethereal look Elle loves. But we couldn't get the image out of our minds that the print belonged on a piece of furniture rather than a 13-year-old...
Check out Elle's dress below and tell us: is this Rodarte creation a hit or a miss?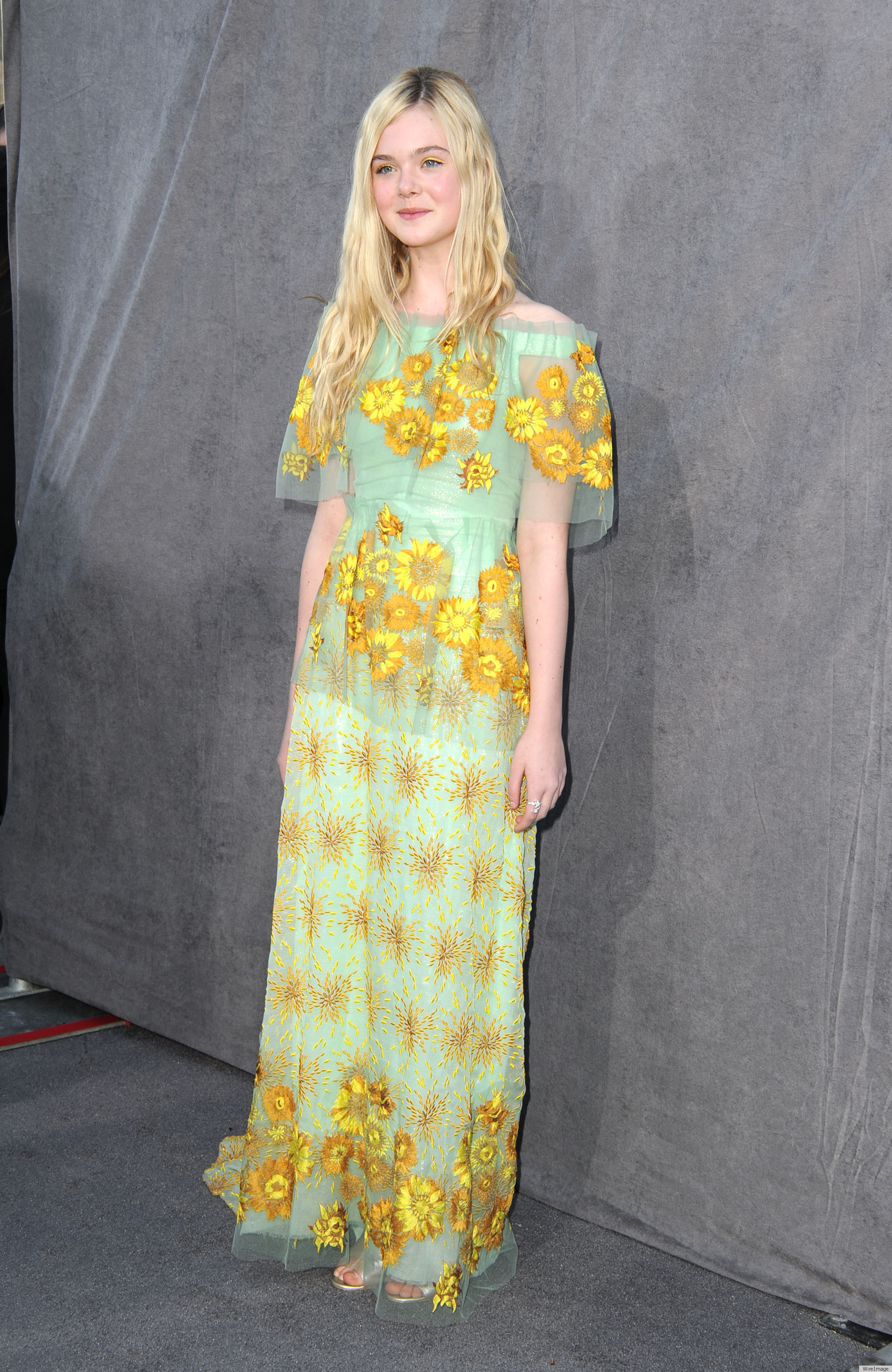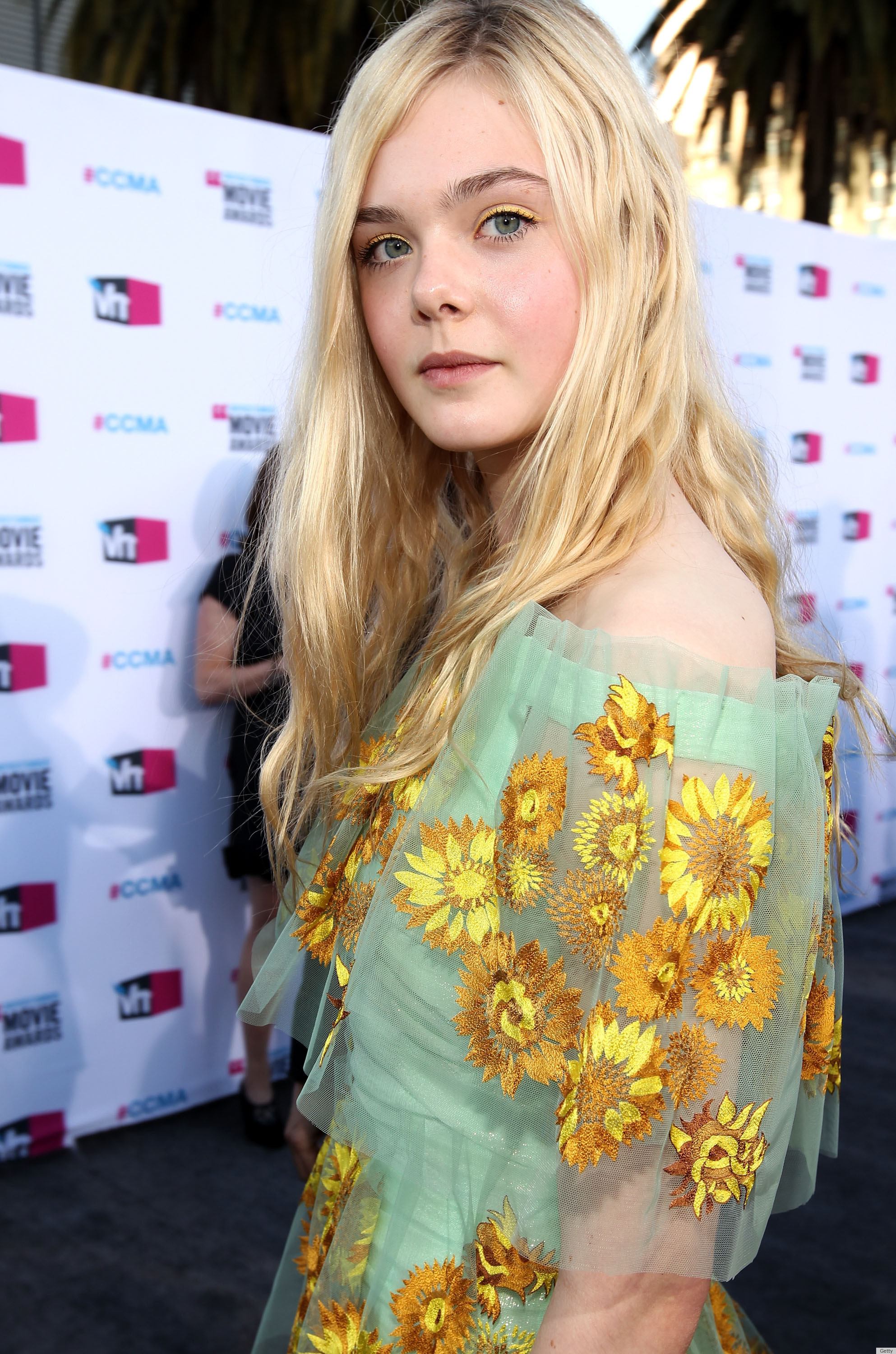 Related