New York Fashion Week. The cool kid's table in the cafeteria. It's an impeccably dressed party of overly caffeinated and mostly jaded insiders, sinking their dripping fangs into the decorated entrees designers have cooked up for the next season.
Sounds thrilling right? Well don't shove your heels into your monogrammed Louis bags just yet, civilians. Everybody from the attendees to the designers needs a special invite for this soiree, and fashion yields to nobody without at least a polka dot of industry street cred.
For new designers, that polka dot better be made of leather with Russian sable, or royal blue cashmere sewn with magical golden thread. A brand can only debut once, and without a flawless, memorable execution -- once might be all they have.
This past Friday, Elle Magazine hosted their 2nd annual Fashion Next initiative at Lincoln Center during NYFW. Partnering up with the Savannah College of Art and Design, this college competition is Elle's way of showing support for emerging creatives in the field. Daps to Elle.
Did the designers earn their polka dots? Well ok yeah, there were a few nice... accessible looking pieces: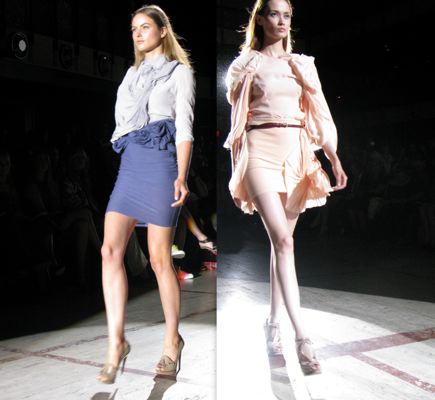 Unfortunately, the theatrical and excessive seemed to have reigned supreme: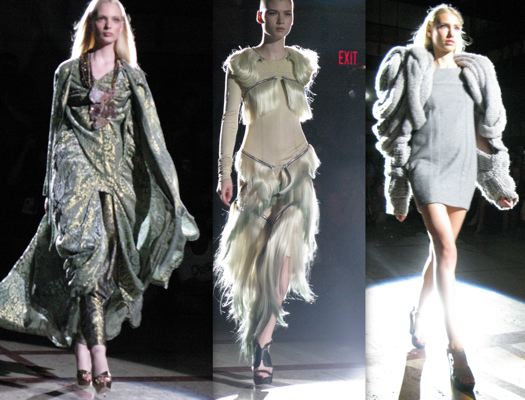 Perhaps the result of overly-eager young designers trying to make a splash? Or maybe that really is where fashion is headed. I suppose I'm bothered either way.
Related