Elle Kennedy is a master at switching sub-genres when it comes to writing romance. A New York Times, USA Today, and Wall Street Journal best-selling author, Kennedy has written more than forty new adult (NA), erotic contemporary romance, and romantic suspense novels. November 1st marks the release of Ruled, the Toronto native and a graduate of York University's, latest novel in the much acclaimed, erotic dystopian, Outlaws series.
A hybrid author, who is both traditionally published and writes self-published titles, Kennedy is a writing machine, and a successful one. Her NA trilogy, The Royals, which she co-authors along with writer Jen Frederick, (under the pen name of Erin Watt) hit the number one spot on the New York Times bestsellers list. The third installation in the series, Twisted Palace (Royals #3), released last month.
Kennedy's debut novel, Silent Watch, published by Harlequin in 2009, was a RITA award finalist. From there, she has gone on to pen many romantic suspense titles with Penguin Random House, including the popular Killer Instincts series and Outlaws novels, making her an international bestseller.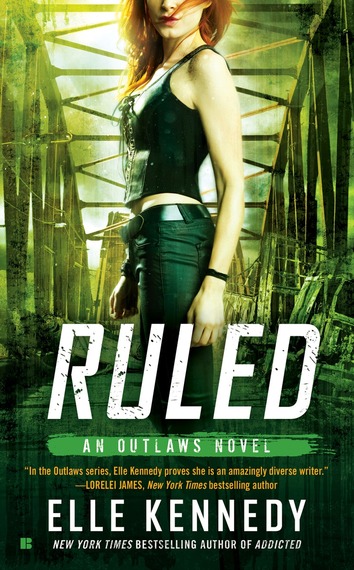 MW: Do you approach writing your romantic suspense novels differently than your erotic romance or new adult novels?

EK: Each genre requires its own prep, whether it's fact checking weapons and supplies, or keeping up-to-date with the latest trends and fads. It's definitely two different worlds when you're writing about ex-military mercenaries versus over-privileged teenagers. My romantic suspense titles are much more difficult to write, and I come up with detailed outlines before I even write the first word. My contemporary titles, I sometimes only have a basic premise and just see where it goes.
MW: The Outlaws series takes place in a dystopian universe, can you tell us about it? How do you go about crafting an alternate world? Were there any rules you wanted to abide by, or did all of those go right out the window?
EK: The Outlaws world is somewhat based upon what a lot of us fear our own world will be someday: war-torn, affected by global warming, dwindling resources. But I didn't want to give it any "Star Trek" technology we usually associate with the future. I wanted the Outlaws world to mimic our own society, so no super cures, crazy lasers or teleportation technology, but more in line with what we have today - like a parallel universe to our own timeline.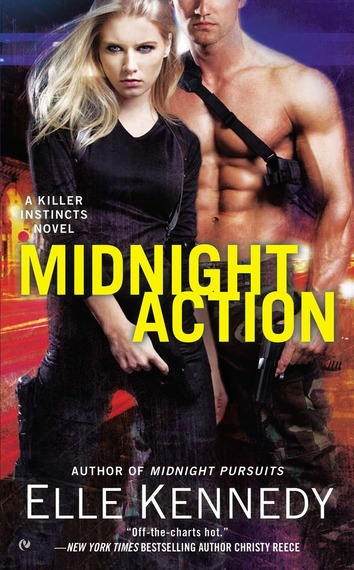 MW: Are there any misconceptions you find people have about dystopian romance?
EK: I think too many people expect it to rely more heavily on the definition of dystopia - that a society is undesirable and no happiness can be had there. Though the Outlaws universe is not exactly what we would deem ideal, a lot of the characters are happy with their way of life and fine to let those who live in the government-run cities live their lives. There is happiness and love that can be found in these universes, the same way that those who live in war-torn countries can find happiness and love there.
MW: What's your favorite, most underrated romantic suspense novel by another author? Of yours?
EK: My favorite romantic suspense is The Ugly Duckling by Iris Johansen. Actually, I love all of her books, so it was hard to decide on just one to call a favorite! Though I don't think any of her titles are underrated--everyone knows how amazing she is! And my favorite RS book of mine would have to be Midnight Action. I built up Jim and Noelle's love/hate romance for four books, so it was cathartic to finally write their story.
MW: The last book in your Killer Instincts series is due this coming May - was it hard to say goodbye to this group of characters? What should readers look forward to most in Midnight Target?
EK: It was bittersweet. I wrote 8 books over 5 years, so I've seen the characters develop and grow, both together and as a group. Even as a writer, I celebrate their achievements and mourn their losses. But in the end, I think it was time to end it. I think what people have the most to look forward to in Midnight Target is finally getting to see what happens between Liam and Sully, and the development of Cate from unknown daughter to an independent woman. Plus it's a "super book" with two fully developed romances, so lots of action and sexy times to be had!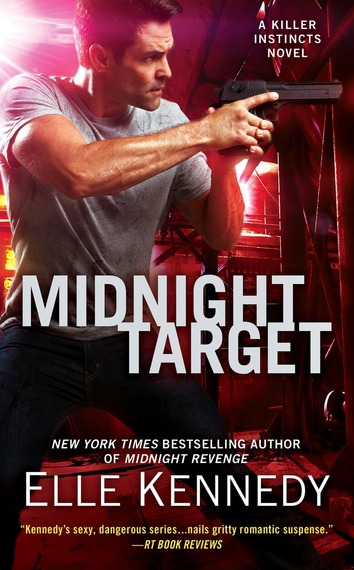 MW: Where were you and what were you doing when you heard the news that Paper Princess (The Royals #1) had hit the number one spot on NYT bestsellers? Did you do anything to celebrate?

EK: I was at home working on a very steamy ménage romance (Ruled, out in November) when my agent sent me the list. And I was shocked, because Jen and I didn't expect it at all--especially not number ONE. Jen was at a conference and had no idea, so I called her up and told her to sit down!

Kennedy not only co-authors with Jen Frederick, but she is also a successful author in the M/M (male/male romance) genre with co-writer Sarina Bowen. Their sports romance, Him won the RITA award for Best Contemporary Romance as well as being a finalist in the Goodreads Book Awards.
MW: You've co-authored a lot of successful novels, how is different from writing alone?

EK: I LOVE co-writing! Don't get me wrong, I love writing solo and going at my own pace, but writing with a second person is like having your own personal support group/best friend. When I get stuck on something, my co-writer is there to bounce ideas off of. If I get distracted from writing, I have someone who's waiting on me and able to give me that gentle (or not-so-gentle) push to get my butt in gear! When I'm working alone I might have total say over what happens in a book, or who says what, but I don't have another person who's sharing my boat rowing us to the finish line.
MW: And another upcoming project, When It's Real, releases at the end of May from Harlequin Teen, is also under the Erin Watt name. Can you tell us a little more about that one?
EK: When It's Real is similar to the Royals in that it features a "regular" heroine who's drawn into a life of glamour. The hero is a bad boy pop star who needs to clean up his image, and so his PR team hires an average girl to be his girlfriend. It's sweeter than the Royals, but just as fun and addictive. We can't wait for people to read it!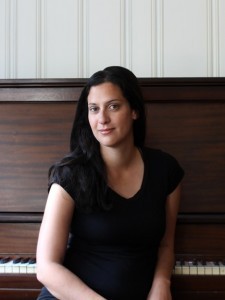 Kennedy moves seamlessly from steamy new adult angst to romantic M/M, to novels like the Outlaws and Killer Instincts series - full of action, suspense, and jaw-dropping complexity. Kennedy is a master of the craft and thankfully shows no signs of slowing down. With more than forty titles across multiple, diverse genres and more on the way, her catalogue contains something for every reader--and then some.
Parts of this interview first appeared in the New York Daily News
REAL LIFE. REAL NEWS. REAL VOICES.
Help us tell more of the stories that matter from voices that too often remain unheard.