Fox News, among others, highlighted a recent interview given by the veteran model to jockey Howard Stern. In the course of their chat, which aired last week, Stern asked the Australian-born, UK-dwelling Macpherson for her thoughts on President Obama:
Howard: Who should be the next President of the United States, Elle MacPherson? Go ahead.

Elle: I think Obama's going to do it.

Howard: You like Obama?

Elle: Yeah, I'm living in London and I'm socialist. What do you expect?

Howard: And you're living in London and you sense what other foreigners feel. Do they like him?

Elle: I think foreigners like him. He's very popular.

Howard: And don't we look good having a black president and everything? Makes us kind of cool?

Elle: I think it's more about his policy. But you know there are I understand that there are a lot of people who don't, you know, don't want change. "We want change. We want change." And he says, "I'll implement change," and you go, "Oh, actually, I don't really feel like I want change. It's too difficult."
While voicing support for Obama is nothing new for a fashion-type like Elle, the frank "I'm socialist" isn't something you hear every day.
But her candid political opinions place her in a growing category of fashion professionals -- models, designers and editors -- who have thrown their support behind political candidates and causes. Below, see our roundup of the well-known (Anna Wintour) and the lesser-known (Christie Brinkley) style stars who have thrown their chic hats into the political conversation.
And, if you're into listening to Howard Stern practically drool on his mike talking to Elle, click on the video below to hear the interview (discussion of Obama at 4:40).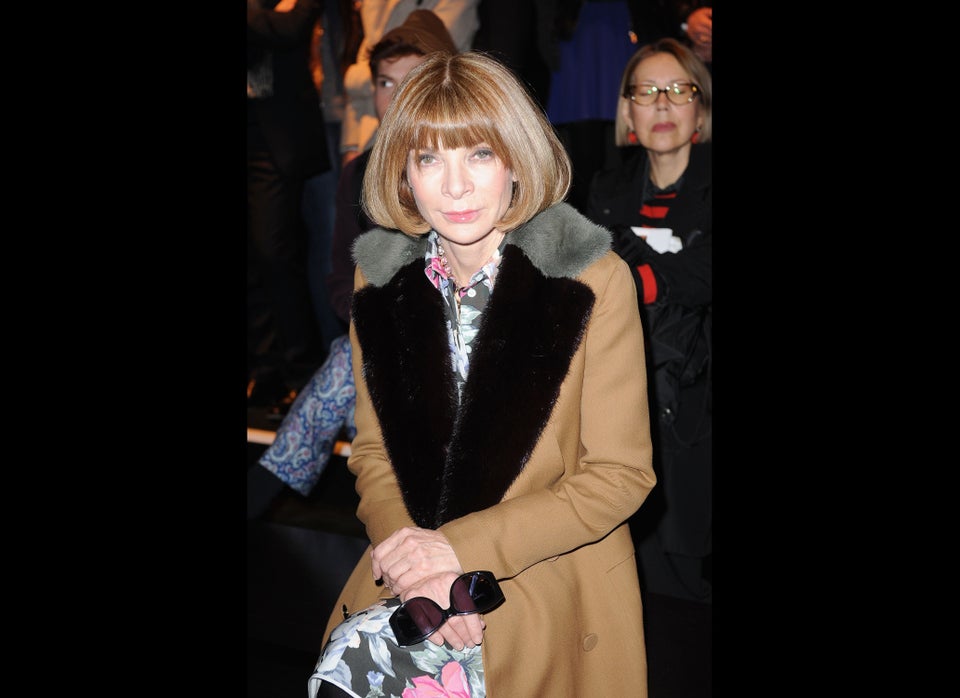 Fashion People with Political Opinions