"Vice News Tonight" reporter Elle Reeve appeared on CBS's "Face the Nation" Sunday morning to discuss her experience documenting white supremacists rallying in Charlottesville, Virginia, this month.
Reeve confirmed once again that the white supremacists and neo-Nazis gathered in Charlottesville were not rallying simply to protest the removal of a statue of Robert E. Lee, as President Donald Trump argued last week.
"They didn't talk about Robert E. Lee being a brilliant military tactician," Reeve said of the white supremacists gathered on the campus of the University of Virginia on Aug. 11 and 12. "They chanted about Jews. They wanted to be menacing. It's not an accident."
"Everyone who was there knew what they were doing. They were shouting 'Jews will not replace us.' It was very well coordinated. ... There was no mistaking. There's no innocent person wandering up and accidentally getting involved in this."
Watch Reeve's appearance on "Face the Nation" in the videos above and below.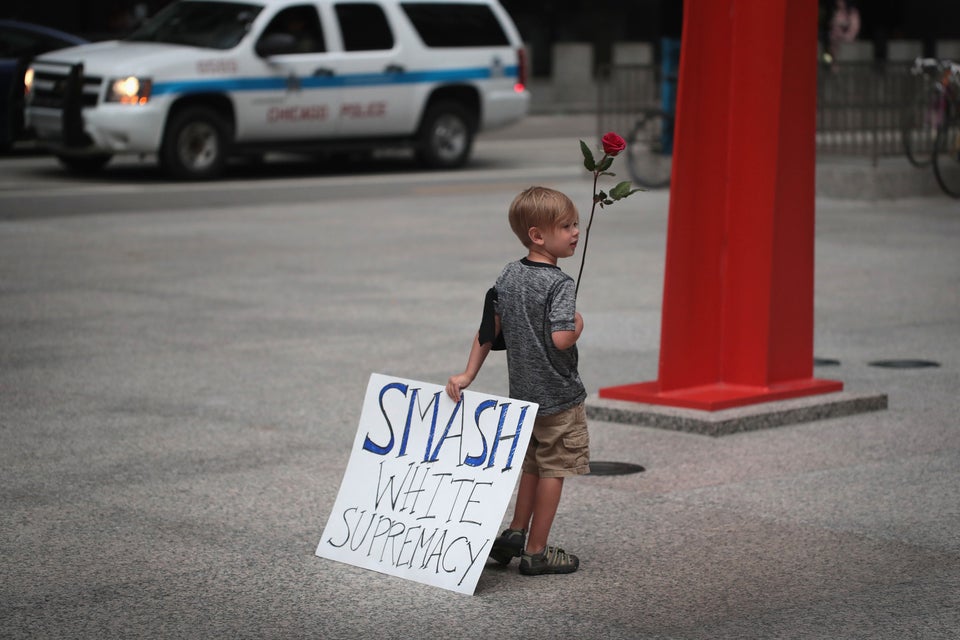 Powerful Signs From Charlottesville Protests Across The U.S.
Popular in the Community