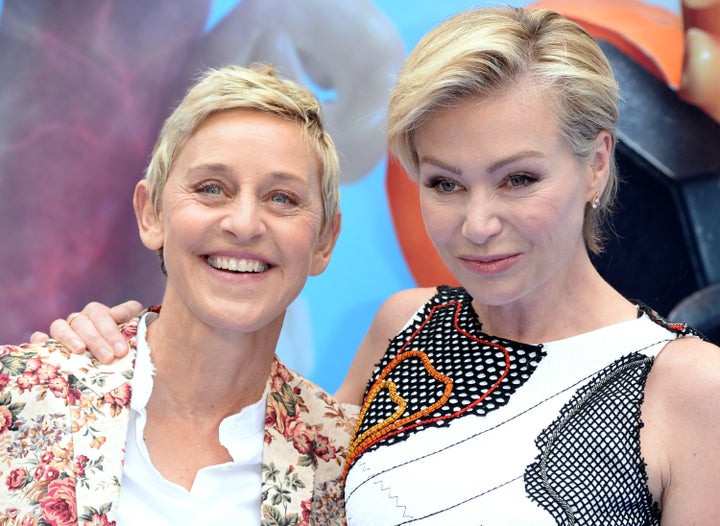 While sitting down for Howard Stern's SiriusXM radio show on Tuesday, DeGeneres admitted she's usually the last to know when gossip sites claim her 7-year marriage to Portia de Rossi is on the rocks.
"We don't know anything about it until somebody tells us," the 57-year-old told Stern. "I don't read the tabloids, and I don't have a publicist."
She added: "I don't understand why they do this. We're kind of flattered because for a while no one cared about us and we thought 'Oh, lesbians aren't worthy of tabloid stories' so now we're kind of flattered that they care about us."
DeGeneres then set the record straight: she and de Rossi are not living separate lives or headed for a messy, drawn-out $220 million divorce battle. Seven years into their marriage, they're pretty much just another boring married couple.
"We really don't almost break up, we don't fight, we're madly in love, and I guess it's boring," she said.
This isn't the first time the daytime talk show host has spoken out against split rumors. Late last year, DeGeneres devoted a monologue on her talk show to dispelling the reports.
"It's so ridiculous to me," she said. "There's not one ounce of truth to any of it. I'm very happily married. In fact, the only thing we ever argue about is who loves who more. That is all. It really is true."