When Ellen DeGeneres was a little girl, her grandfather -- a man she hadn't known very well -- passed away. Aside from that death, the comedian-turned-talk-show-host says she made it to young adulthood without experiencing the loss of someone dear to her. Until, that is, the death of her ex-girlfriend.
As Ellen told "Oprah's Master Class," she had been living with her girlfriend for a period of time when they began fighting and eventually broke up. But, Ellen says, the split was only meant to be temporary.
"I was planning on moving back in," Ellen says. "I was just trying to teach her a lesson, and I was staying with some friends."
One evening, Ellen's brother's band had a local gig, and Ellen and her girlfriend both attended. Ellen's girlfriend was eager to repair their relationship, but Ellen wasn't ready. "She was trying to get me to come back home. I acted like I couldn't hear her because the music was too loud," Ellen says. "I was being really... dismissive of her."
Unsuccessful, Ellen's girlfriend decided to leave. Ellen and her friends stayed out a bit later before making their own drive home. On the way, they noticed a badly mangled car on the road.
"It was split in two, and we heard sirens behind us, so it had just happened. Nobody was there yet," Ellen says. "We just kept going."
The next morning, Ellen found out that her girlfriend had been in that car. She was dead.
"That, of course, made me feel like I should have gone home with her that night... I should have stopped... All kinds of things. A lot of guilt," Ellen says.
Her girlfriend's passing also made Ellen realize just how fragile life is. "In an instant, she just was gone," she says. "It shifted my entire focus."
Ellen returned to her small basement apartment, alone with her grief and her thoughts.
"The basement was infested with fleas. There were just fleas everywhere, and I remember thinking, 'It just seems so ridiculous that this young, 23-year-old girl who I was just living with [is] gone, and fleas are here,'" Ellen says. "I thought, 'It would be great to just pick up the phone and call up God and talk about this.'"
The idea of calling God stuck with her, and Ellen immediately channeled her grief into writing a sketch of what that a phone call to God might be like.
"There [was] no scratch-out, start-over. It just was written. The whole thing came out. The whole conversation, the whole phone call," she says. "When I finished writing, I just thought, 'Johnny Carson would love that.'"
Several years after the accident, Ellen was invited to appear on Johnny Carson's "
Tonight
Show." It was her first time on network television, and as a part of her stand-up routine,
she performed her "Phone Call to God" bit
. Carson was impressed, and he motioned for Ellen to join him; she became the first female comic invited to sit on his couch after performing a stand-up routine on the show.
"Oprah's Master Class" airs Sundays at 8 p.m. ET on OWN.
CORRECTION: An earlier version of this article said that DeGeneres was the first female comic invited to sit on Carson's couch, but omitted to note that she was the first specifically to do so after performing her stand-up routine. Other female comics had appeared as guests, or performed stand-up routines.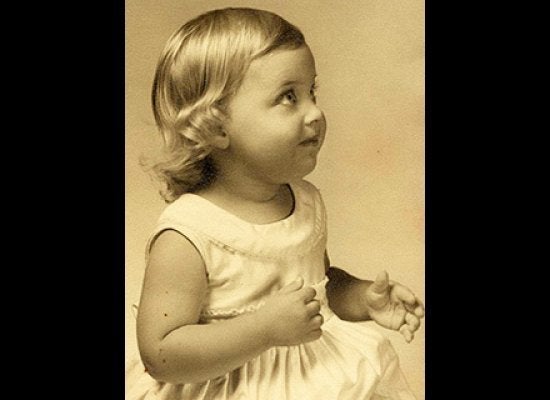 Ellen DeGeneres Through the Years
Related
Popular in the Community