Ellen DeGeneres has honored Jimmy Kimmel and his son Billy by dedicating a room on the Heart Institute floor at Children's Hospital Los Angeles to the child, the daytime talk show host announced Monday.
Kimmel has been vocal about Billy's battle with congenital heart disease since he was born last May. Billy had emergency open-heart surgery when he was 3 days old, and had a second operation late last year.
DeGeneres praised Kimmel for his honesty about his family's struggles and his willingness to show emotion when talking about health care reform, mentioning a few times when the late-night host has teared up.
"It's embarrassing to me. I try not to cry," Kimmel said before DeGeneres introduced her surprise.
"You're such a great guy, and that was so emotional to see you go through that," DeGeneres said. "We called our friends at Children's Hospital LA, including Billy's surgeon. We have named one of the rooms of the Heart Institute floor in honor of Billy."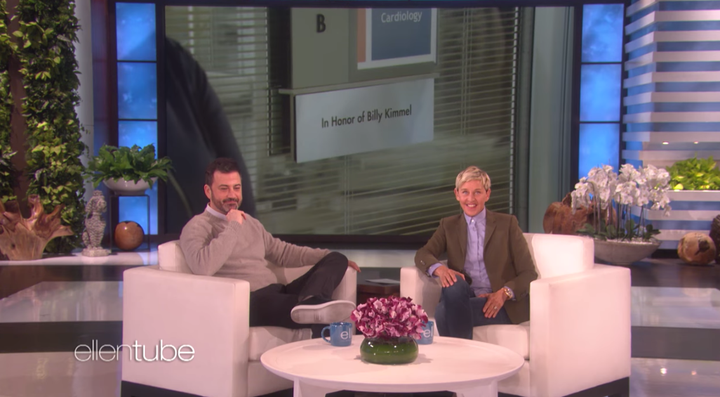 Then DeGeneres and an emotional Kimmel watched a video of doctors and nurses at the hospital standing outside the room dedicated to Billy.
Kimmel later tweeted about the exchange on Tuesday, with a photograph of Billy smiling:
You can watch the entire moment below.
Before You Go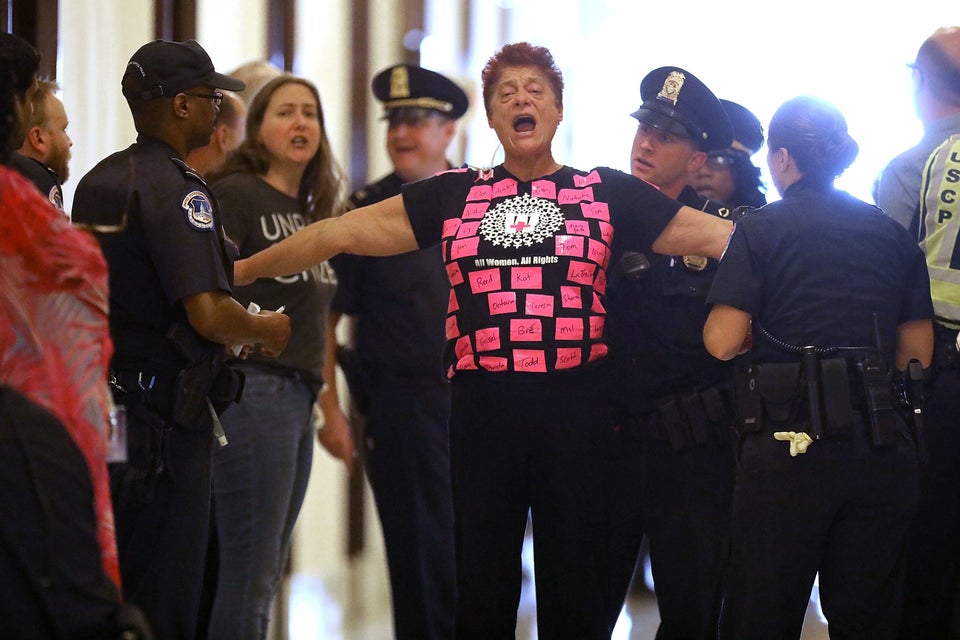 Health Care Protests At U.S. Capitol
Popular in the Community