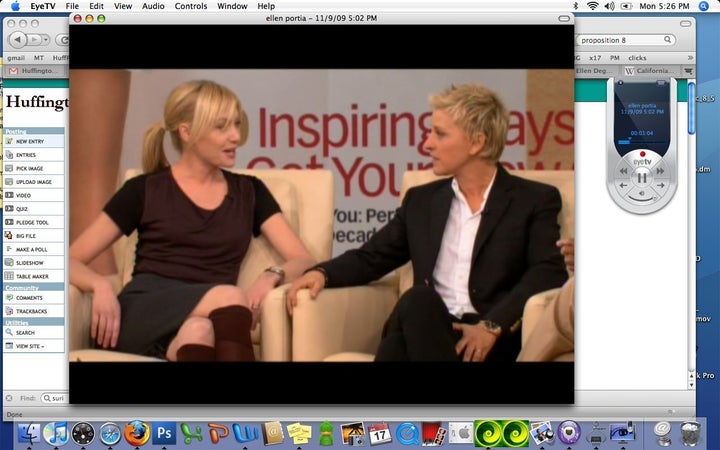 Ellen Degeneres and Portia de Rossi visited Oprah Monday for their first interview as a married couple.
"This is the smartest, kindest, most wonderful woman that you'll ever, ever know," Ellen gushed as she introduced her wife.
Oprah asked Portia when she knew Ellen was the one.
"When I first laid eyes on her," Portia said. "But it took me three years to actually tell her how I felt about her, because I was on 'Ally McBeal' at the time and wasn't living as an openly gay person. I was closeted and very very afraid that if I talked about being gay it would be the end of my career. So I wasn't about to date the most famous lesbian in the world."
Ellen and Portia first planned to have a commitment ceremony, but gay marriage became legal in California in time for them to have a legally recognized wedding in August 2008--before Proposition 8 overturned the California Supreme Court's ruling for same-sex marriage.
"She's my wife, I get to say that she's my wife and that's just the way it is," said Portia.
"Anybody who's married knows there is a difference," said Ellen. "It feels like you're home. There's an anchor, there's a safety. I'm going to be with her until the day I die and I know that."
Popular in the Community