On Saturday, that support culminated with a "pink dollar" flashmob at a JCPenney franchise in New York City. Revelers wore pink outfits as they strolled the aisles of the store as part of an overall effort to back the Texas-based chain's decision to stand behind DeGeneres even as One Million Moms, a division of the American Family Association, threatened a boycott because the comedian is a lesbian.
Greg Rothman, who organized the event on Facebook, told HuffPost Gay Voices he felt particularly inspired when Fox News commentator Bill O'Reilly, who is known for having conservative views on lesbian, gay, bisexual and transgender (LGBT) lifestyles, spoke up in DeGeneres' defense. "I thought, 'Well, the tide of public opinion must be changing,'" Rothman said.
Added Rothman, "[JCPenney is] on the right side of the changing tide of public opinion and for that they will be seen as a more contemporary company. I think it's not only a great PR move, but simply the morally correct thing to do. Standing up for fairness and equality can never be wrong...hate and judgment are not values that stand up in any moral universe that is not in a vacuum of ignorance and bigotry."
Rothman, who is gay, also professed his admiration for DeGeneres, noting, "Ellen, you are a true role model. You have always inspired me with your message of fairness, tolerance, equality and love -- the REAL family values."
As for DeGeneres, she took to her talk show earlier this week to address the controversy, thanking her supporters. "Here are the values I stand for: I stand for honesty, equality, kindness, compassion, treating people the way you'd want to be treated and helping those in need," she said. "To me, those are traditional values. That's what I stand for."

Sign the Gay and Lesbian Alliance Against Defamation's petition to stand up for Ellen here.

Check out some photos from the event below: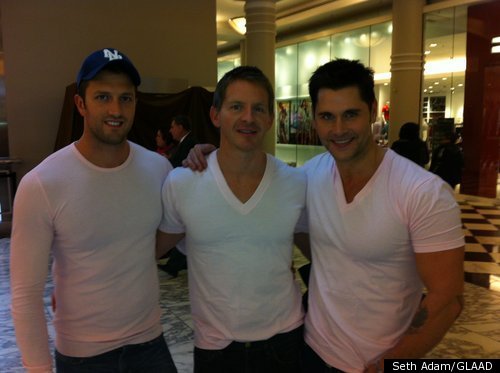 Project Runway's Jack Mackenroth (right) was among the crowd.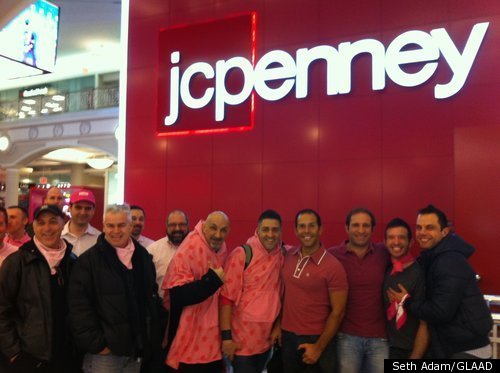 A general overview of the crowd.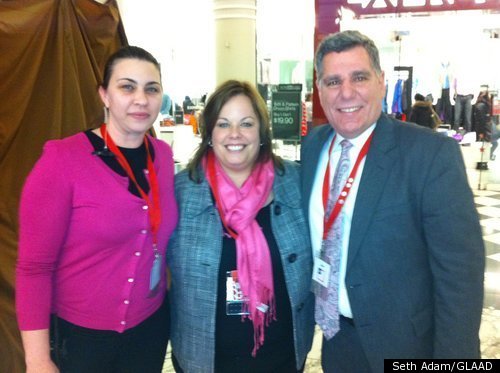 The store & District managers of JC Penney also participated.
Popular in the Community