Can the world handle another Kardashian? 
Ellen DeGeneres seems to think so. On Friday's episode, the talk show host basically wins Halloween as she transforms herself into Karla Kardashian -- the "new" sister who has been there all along, existing just outside the camera frame. 
"I bet you're wondering who I am. And obviously if you are wondering who I am you didn't see the latest ad for 'Keeping Up with the Kardashians.'" she tells the crowd.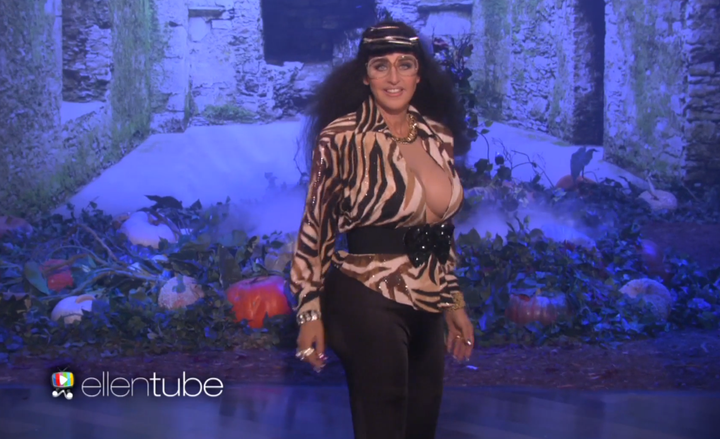 "That's right, I'm the lesser known Kardashian sister, my name is Karla Kardashian with a K. Because we're known for our double K's. These are double K's too, by the way," she adds, referring to her massive faux cleavage. 
"Since I'm the younger sister, I get all the hand-me-downs. So these are Kim's Shape-Ups that I'm wearing. This is Khloe's old blouse. And the booty is all mine," she says.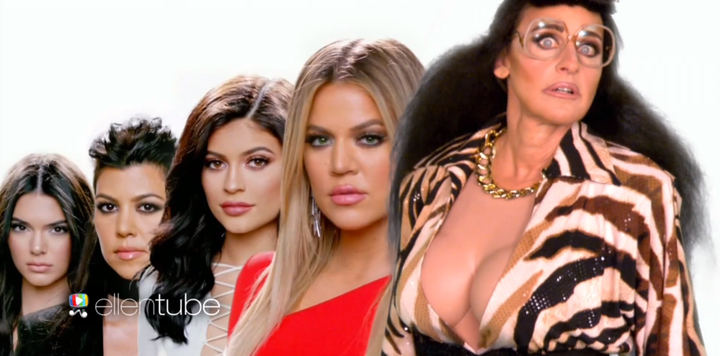 DeGeneres goes on to say that Karla is a big part of the family, but for some reason she was always cut out of the show, which is strange since "they only have like, 12 reality shows that are on TV 80 hours a week, but you know they didn't have room for me."
We have to say the exclusion of Karla is definitely Kris Jenner's biggest misstep so far, since we have a feeling more people would tune in to to see what she's getting up to each week than all the Kardashians combined.  
PHOTO GALLERY
Amazing Celebrity Halloween Costumes
Calling all HuffPost superfans!
Sign up for membership to become a founding member and help shape HuffPost's next chapter