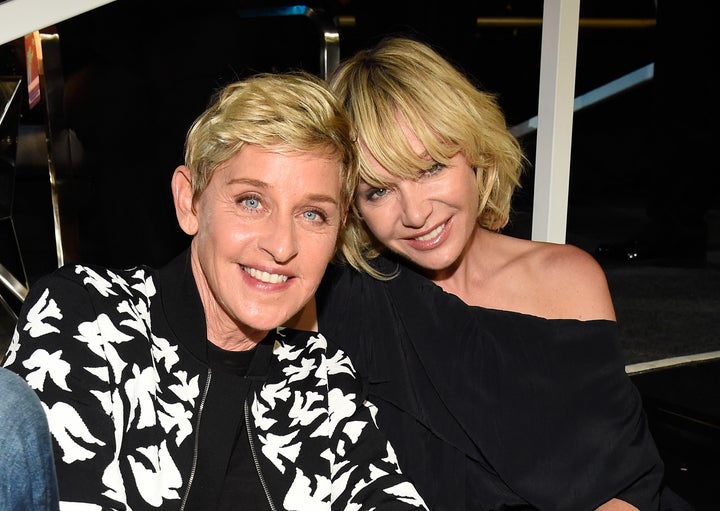 The talk show host posted a video clip with an accompanying caption explaining that she purchased a sweet present intended for her actress wife. Unfortunately, the surprise didn't go as well as she thought it would.
"Portia and I started dating 15 years ago today. I hired a plane to fly by the house with a banner that said 15 with a heart," DeGeneres wrote. "I should have specified the size."
In the hilarious video, viewers can see a plane with a teensy, tiny banner go by that's barely visible.
You can hear the two begin to laugh as the plane approaches and then flies by, as DeGeneres says, "I can't see it!" and promptly bursts into more giggles.
″@PortiadeRossi and I got married 9 years ago today," DeGeneres wrote on Instagram last year. "Being her wife is the greatest thing I am."
The two have also faced and fought back against divorce rumors over the years they've shared together. But both DeGeneres and de Rossi have a funny take on the negative press.
"We're kind of flattered because for a while no one cared about us and we thought, 'Oh, lesbians aren't worthy of tabloid stories,' so now we're kind of flattered that they care about us," DeGeneres said in an interview with Howard Stern in 2016.
She added, "We really don't almost break up, we don't fight, we're madly in love, and I guess it's boring."
De Rossi made similar comments during an Us Weekly interview earlier this year.
"The divorce rumors came and then we really knew the perceptions had changed," she said. "I'm not kidding. I know it sounds ridiculous, but when that started happening I thought, 'Oh, now we're finally accepted.' We get the same shit as every celebrity couple."
Here's to many more years together (and bigger plane signs next year).