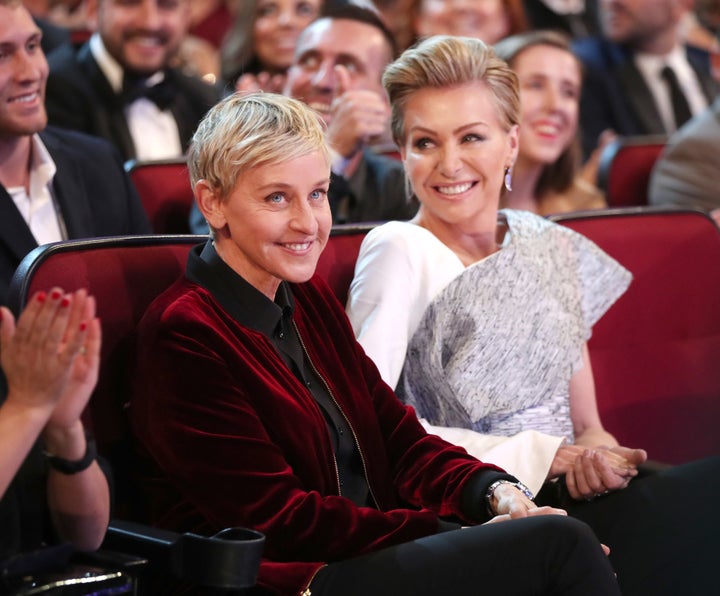 Just a couple of Aquarians living their best life.
TV host Ellen DeGeneres, who turned 60 on Jan. 26, wished her wife, Portia de Rossi, a happy 45th birthday on Wednesday by sharing a sweet snapshot of them kissing on the set of her show.
She also posted a best-of video of de Rossi appearing as a guest.
In addition, the talk-show host managed to squeeze in a birthday shoutout to Justin Timberlake and Kerry Washington, who have the same birthday as de Rossi.
"I knew there was a reason I liked you both," DeGeneres said.
Horoscope.com lists Aquarius strengths as being "progressive, original, humanitarian, independent."
Hmmm. Sounds like a few famous Aquarians we know.
(Dear Readers: This does not constitute a HuffPost endorsement of or belief in astrology. We're just having fun with some birthdays, OK?)
REAL LIFE. REAL NEWS. REAL VOICES.
Help us tell more of the stories that matter from voices that too often remain unheard.
BEFORE YOU GO