Ellen DeGeneres and wife Portia De Rossi may have found marital bliss, but they aren't immune to divorce rumors. DeGeneres opens up to People magazine in their next issue about falling in love with her wife of nearly six years.
"I love her so much it kills me," the talk show host confesses, defending her feelings for de Rossi in the wake of tabloid reports that her marriage is falling apart.
DeGeneres says her relationship with her wife is stronger than ever. In fact, she credits it for helping her look back at her coming out as gay, 17 years ago, with a renewed positive perspective.
"The truth is, and this is corny, I fall more in love with Portia all the time. I really do," she admits. "She surprises me all the time. It's what anyone experiences when you find that person that gets you, wants to take care of you, wants the best for you. We're really lucky because we know how rare it is."
Her marriage is one thing DeGeneres won't be stressing about as she prepares to host the Oscars for the second time on March 2.
"Hosting the Oscars is pretty much the scariest thing you can do," she says. "To me, this is right up there with bungee jumping!" Luckily, DeGeneres is the only one nervous about her hosting potential. The rest of us are just excited to see her in a tux again.
For more from Ellen DeGeneres' People cover story, pick up their latest issue on stands Friday (Feb. 22).
Related
Before You Go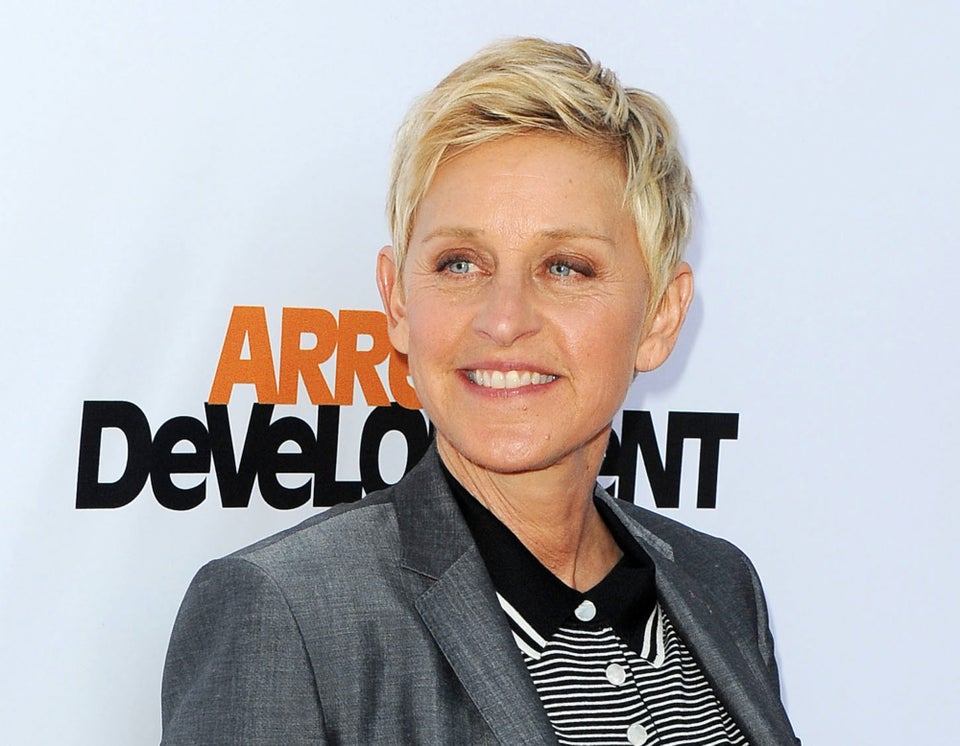 All Things Ellen
Popular in the Community