"I want to talk about the elephant in the room. Literally, I want to talk about elephants," DeGeneres said in a clip posted to Twitter.
After explaining Trump's new policies on allowing people to bring to the U.S. parts of elephants that were killed as trophies, DeGeneres argued, "Basically, by lifting this ban, he is encouraging Americans to kill elephants."
"I love elephants, and if you take the time to learn about elephants, you would love elephants, too," she said. "Elephants show compassion, sympathy, social intelligence, self awareness. They're excellent at learning abilities. All the things I have yet to see in this president."
Through her social media campaign, DeGeneres said she would donate money to The David Sheldrick Wildlife Trust, a nonprofit that benefits African elephants.
African elephants are listed as threatened under the Endangered Species Act, however, a provision of U.S. law allows the U.S. Fish and Wildlife Service to admit imports of elephant trophies if the agency determines that the hunt contributed to safeguarding the species. This would be the case, for example, if the money made from purchasing the hunters' permits were used for conservation efforts.
The loosening of guidelines on big-game hunting continued Thursday with lion trophies from some African countries also being allowed.
The Obama administration had allowed elephant hunting trophies from South Africa and Namibia for this reason. Trump's policy added Zimbabwe and Zambia after the FWS had determined that hunting and management programs would contribute to the countries' conservation efforts.
DeGeneres, a self-proclaimed lover of all animals, is not taking the new policy lightly.
"If you're not outraged, then I beg you to take a little time just learn about elephants. Just Google them and see how truly remarkable they are," DeGeneres said.
"They're worth fighting, for and we owe it to them to protect them."
This story was updated after Trump put on hold the decision to end the ban on elephant trophy imports.
Before You Go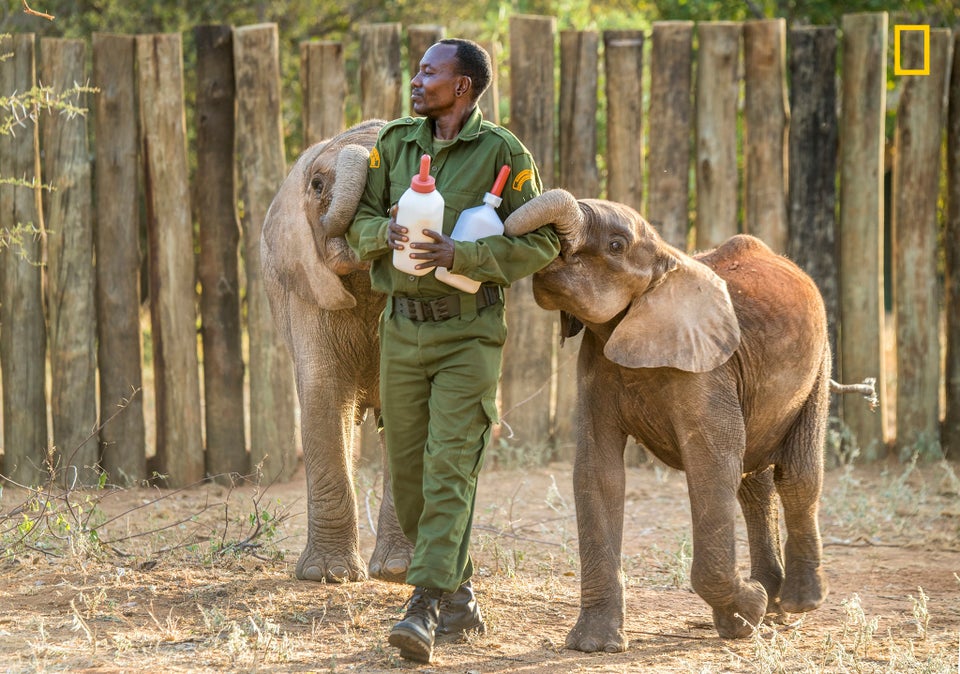 Baby Elephant Sanctuary In Kenya
Popular in the Community