"I live on Manhattan's Upper West Side. Here, the women pushing the strollers are almost always black and the children white. I wondered why." So begins the artist statement of Ellen Jacob, the photographer behind the thought-provoking series "Substitutes."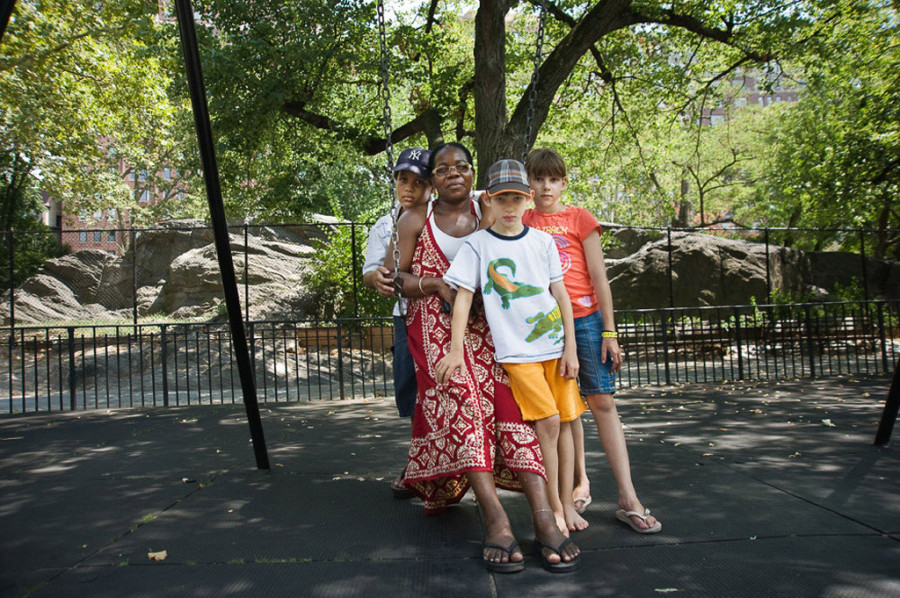 Gemma: After an afternoon playing in Hippo Playground near 91st Street in Riverside Park, Gemma stands with her son and two of the children she cares for. Gemma has been a nanny for more than 20 years. She says she feels like part of the family but doesn't want to because she knows she has to leave one day.
"Substitutes" casts a critical eye on the ritual of nannying, something that appears natural to most urban dwellers, despite what Jacob points out is a reliance on significant economic disparity stemming from historically lower wages for many. The title of her series sheds light on the fact that these nannies are not just fulfilling daily tasks, they are filling in for parents, and thus building emotional relationships with children becomes part of their job descriptions. In addition, many of the nannies in Jacob's project are separated from their natural children to raise other children, raising serious questions for some regarding wealth and exploitation.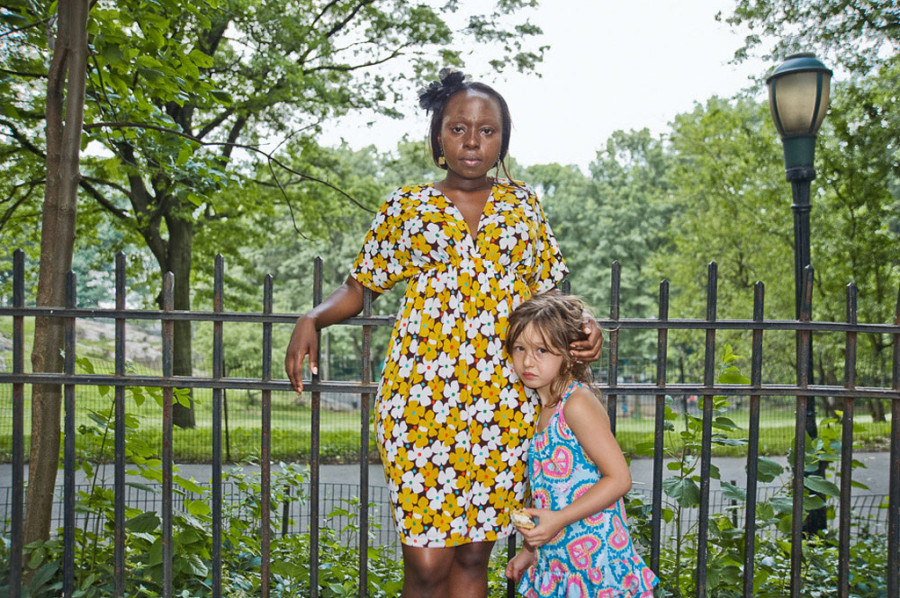 Rato and Haley: Rato, 28, moved to America from South Africa. She has been Haley's nanny for two years. Rato takes Haley and her younger sister to one of the parks on Manhattan's Upper West Side almost every day the weather is nice. Rato and Haley rest here after playing in Riverside Park.
Jacob also addresses the racial ramifications of her subject matter; her series mainly features white children with nannies who are women of color. (And Caitlin, the only white nanny in the series, comments that passersby often mistake the children for her own.) Jacob aims to show that over time so many of us have come to understand and accept what a nanny looks like, without fully realizing the structure of the entire tradition. "Most of the women, nannies and employers, say race doesn't matter," Jacob writes. "But if race doesn't matter, why these persistent racial divides?"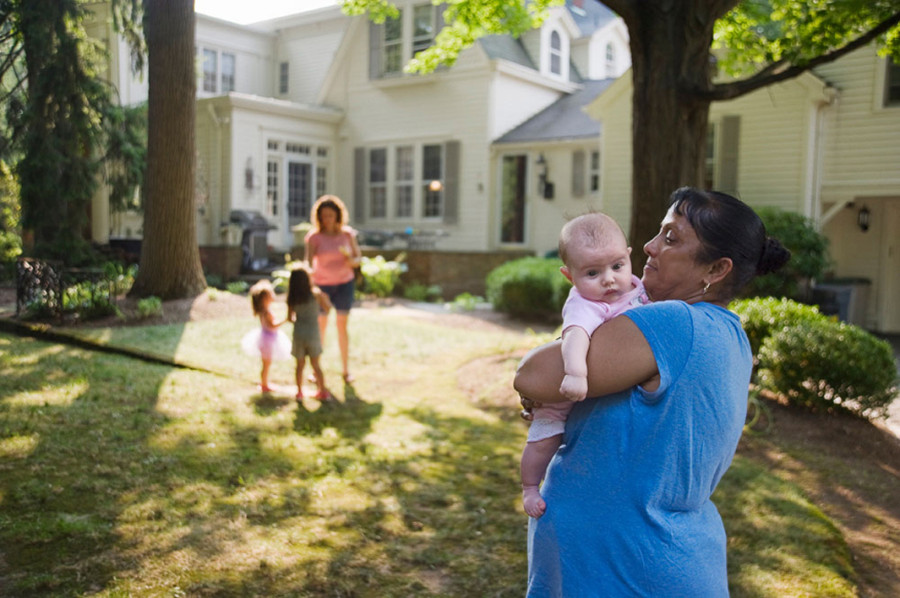 Boblin in New Jersey: After Boblin's "family" moved to New Jersey, she commuted four hours a day until the family found a new nanny.
Jacob's series doesn't condemn the institution of nannying, but rather asks viewers to see the normative tradition as the cemented ritual it is. To show the complexity of the issue, Jacob includes a photograph of her own nanny growing up. "When I was young, a wonderful woman named Martha took care of me; she was black and I am white," Jacob explained. "I haven't seen Martha for over 30 years, but I remember her face vividly. 'Substitutes' is about the indelible impressions these women leave, and the persistent questions they raise."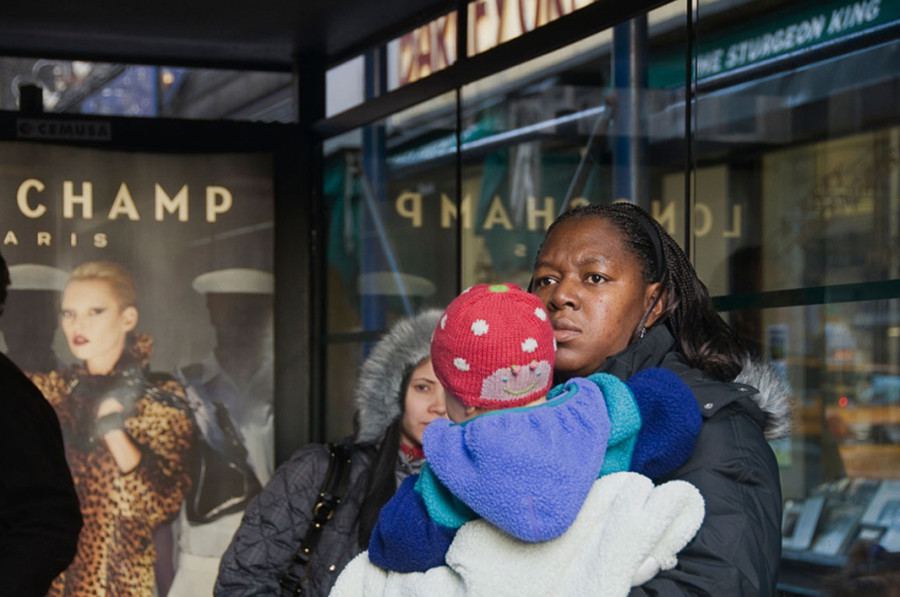 On a cold winter day, waiting for the bus at Amsterdam Avenue and West 86th Street.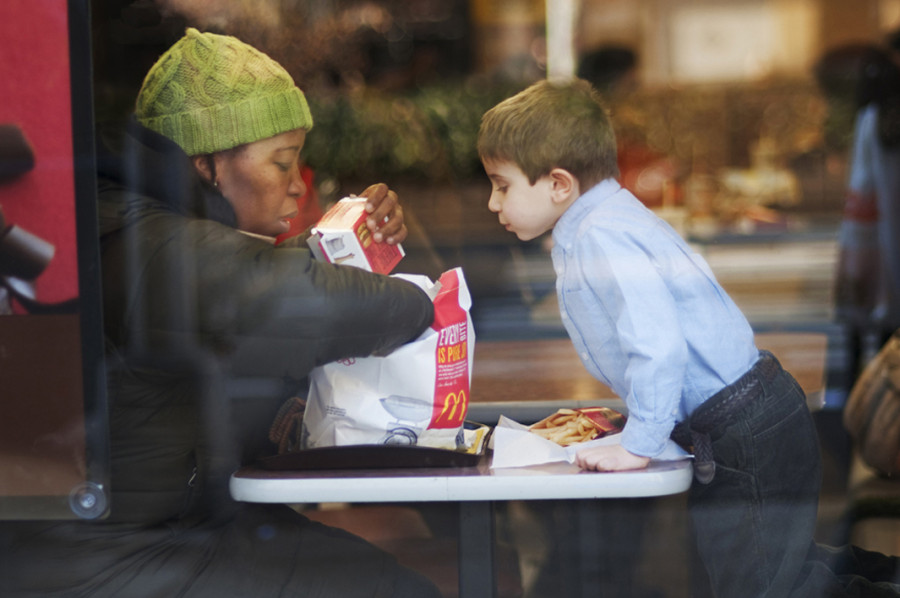 McDonald's: At Broadway near 82nd Street, an afterschool snack.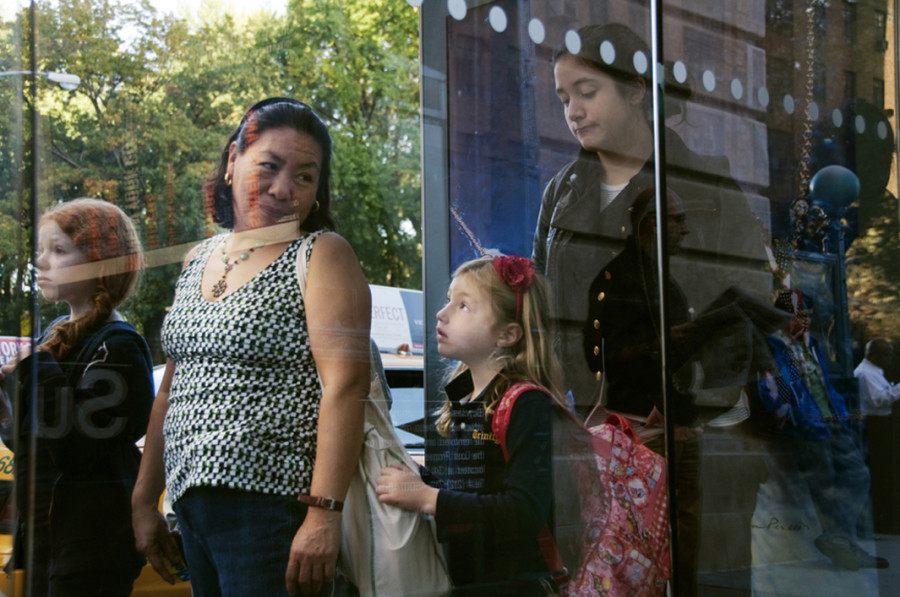 Waiting for the crosstown bus after school.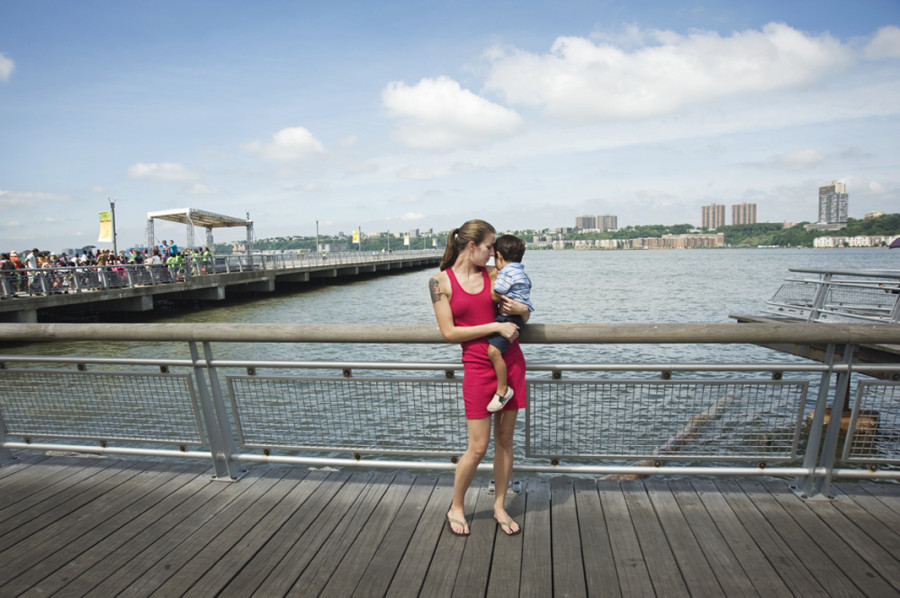 Caitlin: At a pier along the Hudson River, Caitlin holds one of three children she cares for. Caitlin says others often think she is their mother.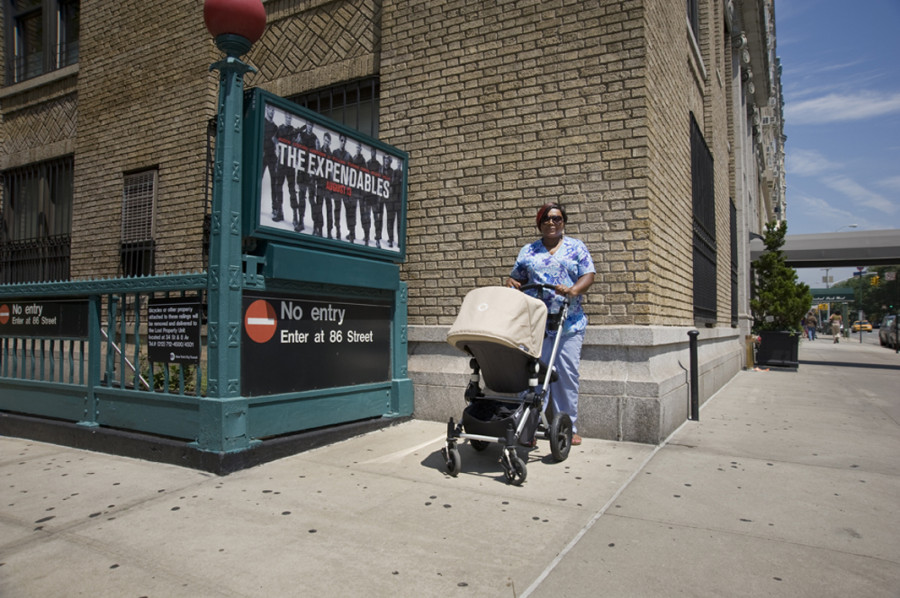 Sharon: Sharon is standing in front of the subway station near the apartment building on Central Park West where the child she cares for lives. She says she misses her own daughter who is back home in the islands. She sends money home.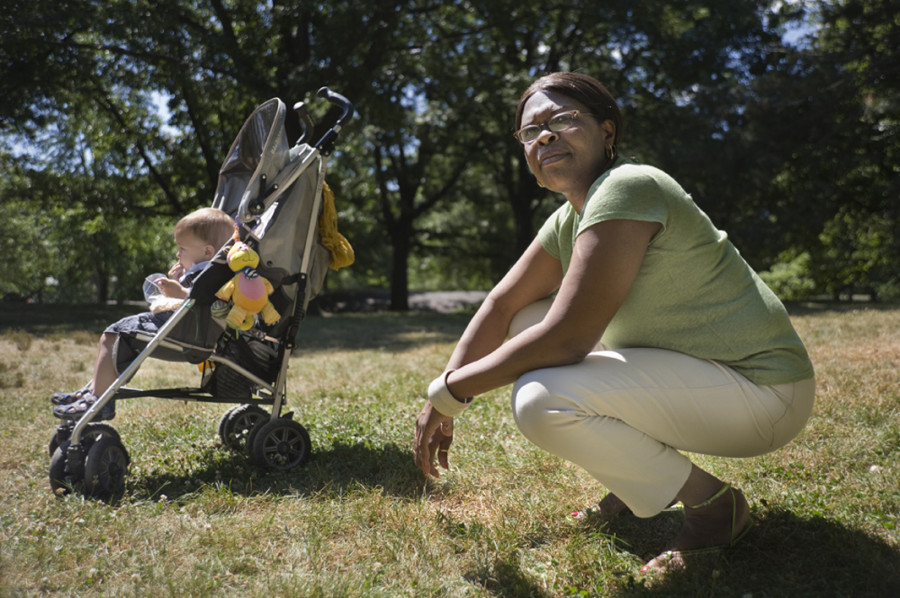 Ernestine: Strolling in Central Park is a daily activity for Ernestine and the boys she cares for. This is the fourth family for whom Ernestine has been a nanny. Each time, she has worked until the children were grown. She says she misses the children when she moves on.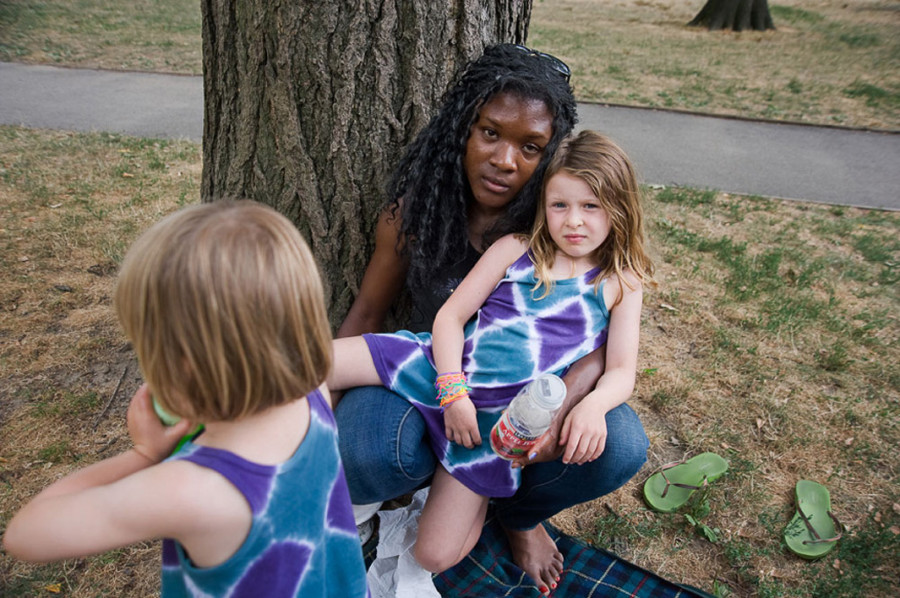 Kim and the sisters: After a picnic in Central Park, Kim plays with two of the three children she cares for. Kim says she sometimes feels she's one of the kids and runs and rolls around in the grass with them.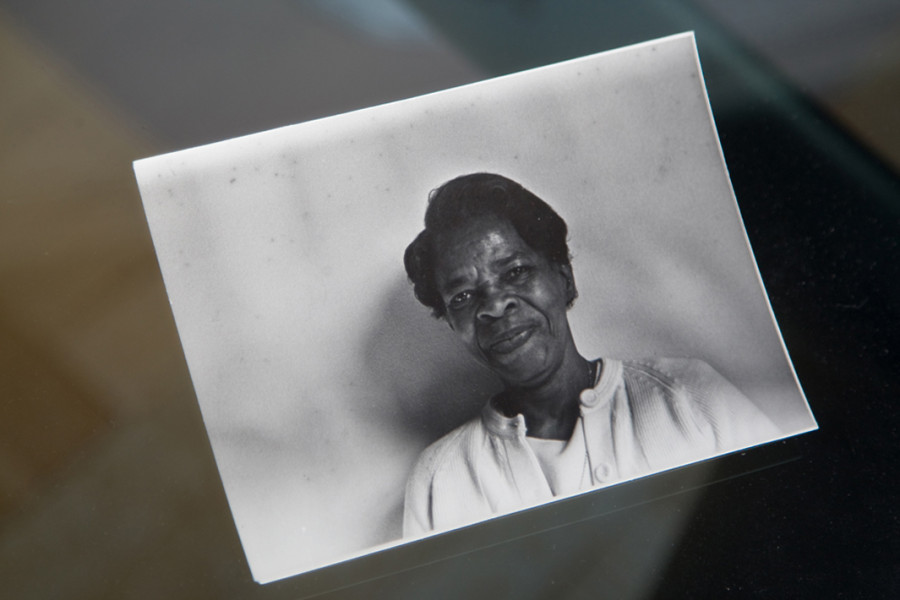 Martha, photographed when I was in college, while she was caring for my sister's children. Martha was my nanny and a wonderful woman. I remember her face vividly.
Related
Popular in the Community