Ellen DeGeneres is absolutely distraught about the mass shooting that took place in Las Vegas on Sunday but she has a plan to help combat the darkness felt in its aftermath.
The talk show host filmed an eight-minute long segment on Monday, just hours after at least 59 people were killed and over 500 were injured by a gunman who opened fire on a crowd attending the Route 91 Harvest Festival. The video, above, which was released on Tuesday morning, begins with a visibly emotional DeGeneres stating that her "heart is broken for everyone affected by what happened."
While she admits that she feels "sad," "anxious" and "helpless," and that it's "very easy to lose hope" during moments like these, she is adamant that "we cannot do that" because "there's a lot more good in the world than there is bad and I continue to believe that."
"It's hard to do a show on a day like this," she said. "When I wake up [on a day like] today I think, How am I going to do a show? But it's also days like this that I appreciate my job more than ever because I get to focus and shine a light on people that do good in the world."
And that's exactly what DeGeneres did by highlighting some of the incredible do-gooders she's featured on her show over the last 15 years. From the group of bystanders who saved a motorcyclist trapped under a burning car to a young teen who developed an app to help people with disabilities, the montage is a beautiful reminder of just how well human beings can treat each other ― and exactly what we needed to see right now.
Before You Go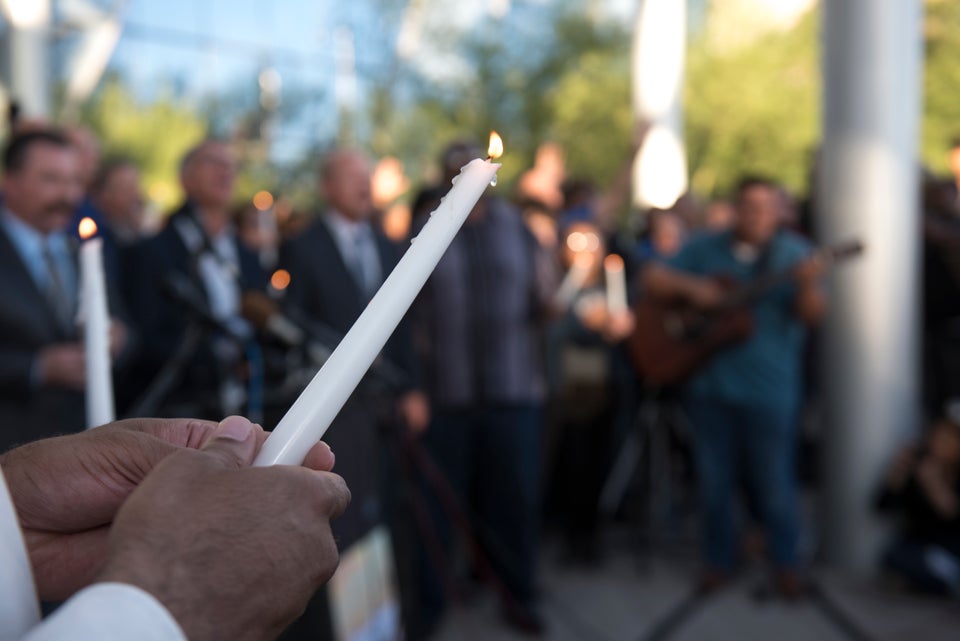 Las Vegas Vigils
Popular in the Community