More than six months later, Kardashian has since returned to the spotlight with a bit of distance from the event that's allowed her some reflection ― and, apparently, laughs.
For the first time since the robbery, Kardashian sat down for an interview with Ellen DeGeneres, who's been a friend to the famous family over the years, hosting everyone from Kendall and Kylie to Caitlyn Jenner on "The Ellen DeGeneres Show."
An emotional Kardashian recounted the incident on an episode airing Thursday, describing how she is a "completely different person" post-Paris and, in some way, thankful for the experience.
"I know it sounds crazy, but I know that was meant to happen to me," the reality star said. "I don't want to cry anymore. I really feel like things happen in your life to teach you things."
"I'm not here to show off the way that I used to," she added about her current stance on material things. "It's just not who I am anymore."
But the most surprising moment of the interview came when DeGeneres, who has the uncanny ability to make even the most tragic events the slightest bit funny, joked about how the robbers didn't even know the star's name.
When masked men first entered the lobby of Kardashian's hotel, they asked the concierge to take them to "the rapper's wife." Held at gunpoint, the concierge obliged, bringing the robbers to Kardashian's room to steal ― among other things ― her $4 million engagement ring.
"How dare them not know your name," a straight-faced DeGeneres said. Taking it in stride, Kardashian had no choice but to laugh at the expertly-timed quip.
"Yep," she replied, cracking a smile.
Before You Go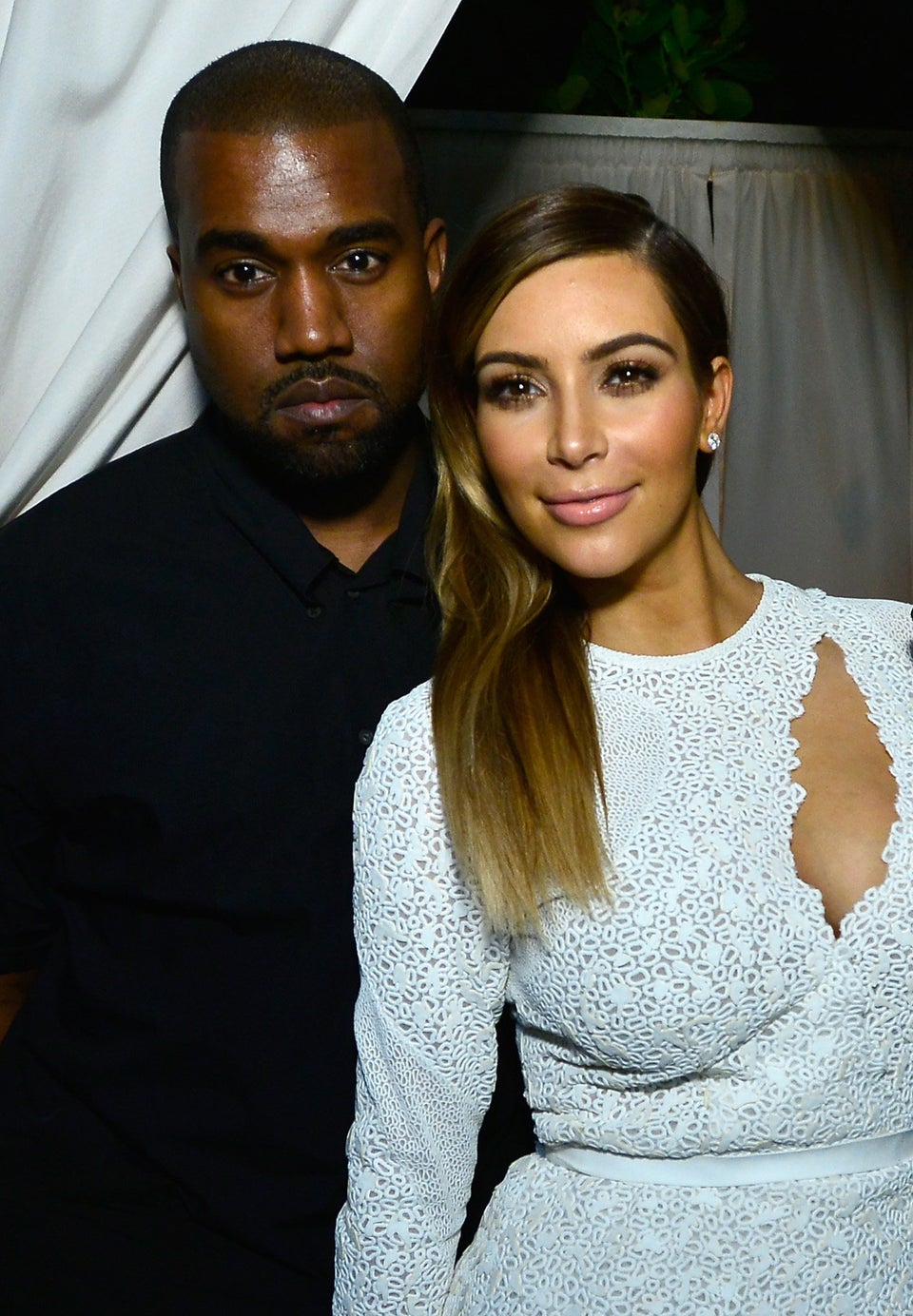 Kim Kardashian & Kanye West
Popular in the Community