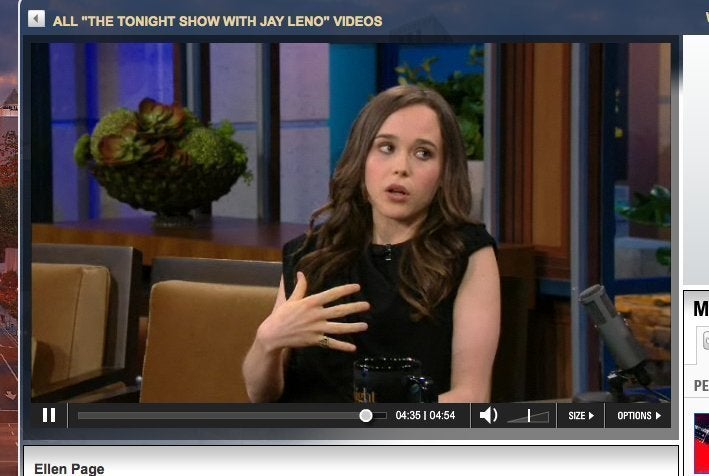 Ellen Page was on 'The Tonight Show' Thursday night to promote 'Inception,' but she spent part of her first segment talking about the trip she took to an eco village in Oregon.
While there, she peed in a bucket. The urine was then added to a compost as it's 'quite a prized commodity' and 'an incredible nitrogen source.'
Oregon talk starts 2 minutes in, urine talk starts 3:10 in.
WATCH:
align="middle" allowFullScreen="true" allowScriptAccess="always" type="application/x-shockwave-flash"> align="middle" allowFullScreen="true" allowScriptAccess="always" type="application/x-shockwave-flash"> align="middle" allowFullScreen="true" allowScriptAccess="always" type="application/x-shockwave-flash">