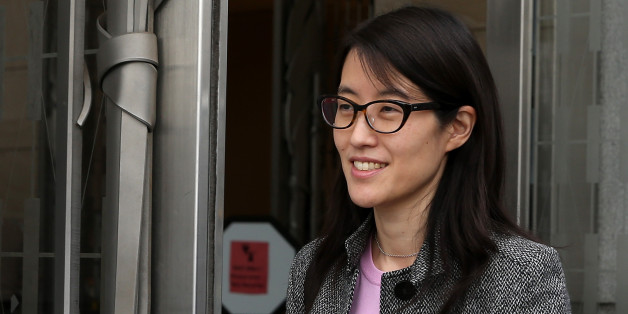 Reddit CEO Ellen Pao apologized to the website's devoted and vocal users on Monday after abruptly firing a well-liked staffer and triggering a mass revolt by volunteer moderators that shut down large swaths of the site last week.
Pao, who lost a high-profile gender discrimination case against her former employer in March, posted the apology for the recent upheaval that has seen volunteers clash with corporate officials on one of Reddit's message boards.
The controversy started on July 2 when Redditt dismissed Victoria Taylor, a popular staffer who coordinated the hugely successful "Ask Me Anything" Q&A sessions with public figures. It escalated when moderators protested Taylor's outing by cutting off user participation to some subreddits, as the San Francisco-based site's topical message boards are known.
We screwed up. Not just on July 2, but also over the past several years. We haven't communicated well, and we have surprised moderators and the community with big changes. We have apologized and made promises to you, the moderators and the community, over many years, but time and again, we haven't delivered on them. When you've had feedback or requests, we haven't always been responsive. The mods and the community have lost trust in me and in us, the administrators of reddit.
Pao went on to promise improved tools for moderators and announced a new "Moderator Advocate" role that will help staff better connect with Reddit users. She did not directly address Taylor's dismissal but asked users to be patient as they improve communications.
I know these are just words, and it may be hard for you to believe us. I don't have all the answers, and it will take time for us to deliver concrete results. I mean it when I say we screwed up, and we want to have a meaningful ongoing discussion. I know we've drifted out of touch with the community as we've grown and added more people, and we want to connect more. I and the team are committed to talking more often with the community, starting now.
Some of the popular subreddits set to private last week included /r/IAMA, /r/gaming, /r/history, /r/Art, /r/videos and /r/funny, though most went back up by mid-day Friday.
A moderator on the /r/IAMA, or "Ask Me Anything" subreddit that Taylor presided over, explained in a Reddit post on Thursday that Taylor was integral in keeping the page running and that removing her without proper notice was like having "the rug ripped out from under [them.]"
"Before doing that, the admins really should have at least talked to us ... not to suggest that we expect to know about Reddit's inner workings. Just that there should have been a transition in place or something worked out to ensure that Victoria's duties would be adequately handled, which they are not," the moderator wrote. "We had a number of AMAs scheduled for today that Victoria was supposed to help with, and they are all left absolutely high and dry."
In a tweet that day, Taylor thanked the Reddit community for standing by her.
Thank you to everyone for their good wishes and support. Love you guys.

— happysquid (@happysquid) July 2, 2015
Calling all HuffPost superfans!
Sign up for membership to become a founding member and help shape HuffPost's next chapter
BEFORE YOU GO
PHOTO GALLERY
Life Lessons: As Told By Reddit