Ellen Pompeo's latest interview with The Hollywood Reporter reveals an actress who has absolutely no time for gender inequality and wants you to know that had Harvey Weinstein tried anything with her, she "probably would have picked up a vase and cracked him over the fucking head."
The "Grey's Anatomy" star is the highest-paid actress on a primetime drama and recently signed a whopping new deal that'll take her through seasons 15 and 16 (should they be ordered) of the show. With a $20 million salary ― that's $575,000 per episode ― and a seven-figure signing bonus, plus two full backend equity points on the series (estimated to be worth another $6 to $7 million), Pompeo clearly knows how to get her due.
In a very candid interview published Wednesday, Pompeo talked about money, being bold and knowing her worth "in the hope of setting an example for others as women in Hollywood seize a new moment of empowerment and opportunity."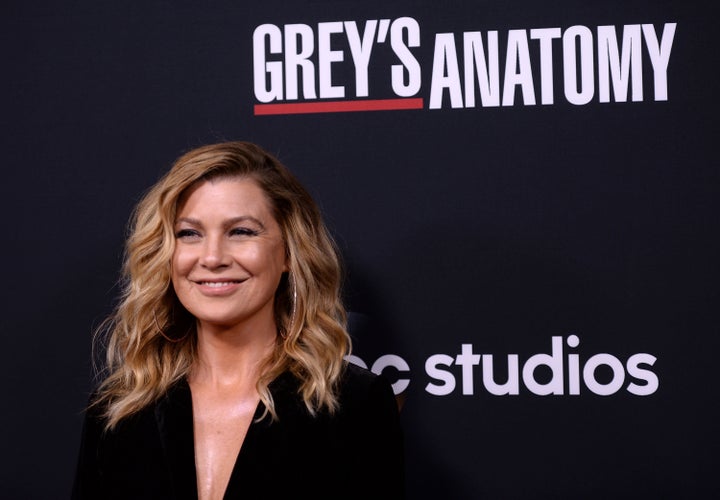 Pompeo said she scored her current massive paycheck because she told showrunner Shonda Rhimes she needed to be incentivized, "to feel empowered and to feel ownership of this show." She also mentioned that she'd once asked for $5,000 more than former co-star Patrick Dempsey "just on principle, because the show is 'Grey's Anatomy' and I'm Meredith Grey" ― but they wouldn't give it to her.
"I could have walked away [at that point], so why didn't I? It's my show; I'm the number one. I'm sure I felt what a lot of these other actresses feel: Why should I walk away from a great part because of a guy?" she explained. "You feel conflicted but then you figure, 'I'm not going to let a guy drive me out of my own house.'"
Here are some other notable quotables from the interview (bold added by HuffPost).
I'm not the most "relevant" actress out there. I know that's the industry perception because I've been this character for 14 years. But the truth is, anybody can be good on a show season one and two. Can you be good 14 years later? Now, that's a fuckin' skill.
On the current state of Hollywood:
I'm not necessarily perceived as successful, either, but a 24-year-old actress with a few big movies is, even though she's probably being paid shit — certainly less than her male co-star and probably with no backend. And they're going to pimp her out until she's 33 or 34 and then she's out like yesterday's trash, and then what does she have to take care of herself? These poor girls have no real money, and the studio is making a fortune and parading them like ponies on a red carpet. I mean, Faye Dunaway is driving a fuckin' Prius today. Now, there's nothing wrong with a Prius, but my point is, she had no financial power. If we're going to invoke change, that has to be part of it.
On Weinstein, the disgraced movie mogul:
My agent once sent me to see Harvey, too. I went right up to his room at the Peninsula, which I would never normally do, but Harvey was a New York guy, so it made sense. Plus, it was in the middle of the day, and he had an assistant there. He didn't try anything on me. Had he, I'm a little rough around the edges and I grew up around some very tough people, so I probably would have picked up a vase and cracked him over the fucking head. But I also feel completely comfortable saying that I walked into that room batting the shit out of my eyelashes. My goal in that room was to charm him, as it is in most rooms like that. You think, "Not only do I have to show that I'm a good actress, but that director also has to in some way fall in love with me and at least become enamored with me." That never felt right or good to me. And I've had conversations with my agent 17 years later where I said, "You sent me into that room knowing …" They claim they didn't know.
REAL LIFE. REAL NEWS. REAL VOICES.
Help us tell more of the stories that matter from voices that too often remain unheard.
BEFORE YOU GO
PHOTO GALLERY
Women Protesting In The USA 2017