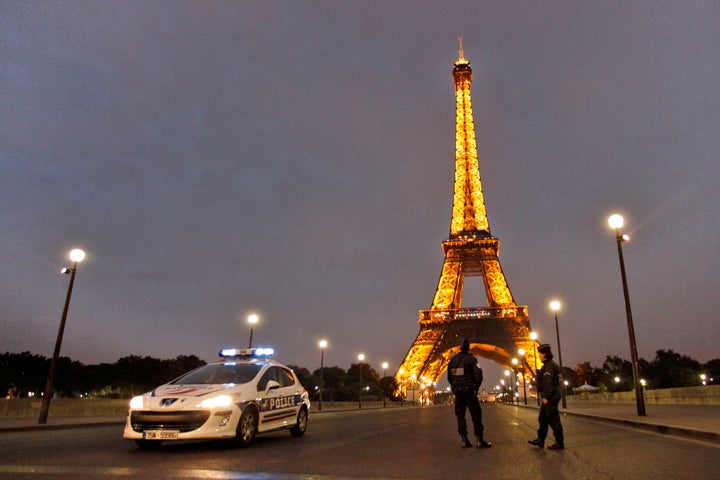 By her own admission, Ellen Sussman has always been bad. But how exactly does 'bad' play out when one is a mother, a wife, and of 'a certain age'? Through art, of course.
In Bad Girls: 26 Writers Misbehave Ellen shared the story of ripping her clothes off to jump naked into the ocean -- in front of her husband and his boss. According to Sussman, that was just one of her many antics.
Artists pride themselves on being unpredictable. We love to surprise, and relish any chance to catch our audience off guard. Sometimes we even do things (or write them) for the shock value. But, contrary to what critical observers might assume, these choices are not merely attention grabbers. It's more about the writer as the shaker up of preconceptions, prejudices, mores and morals. It's about the writer as the lightning rod of change.
French Lessons is Ellen's latest book. Her characters shake things up. They have messy lives, and make messy choices. They have sex with people they're not supposed to and, mon dieu! They don't all love Paris. Oh, and they are certainly not all happy, or happily married. "I hate this fucking city," Riley cries. Riley is Sussman's creation of "wife of a corporate exec," a role not far from the one she herself played when she lived in Paris with her own husband. Riley is in Paris with her husband who has engineered a job for himself that requires suspiciously late dinner meetings and ungodly early breakfast meetings, while she is home with two children (one with chronic ear infections no less) under five. So she sleeps with Philippe, her French tutor.
Another French Lessons character, an American actress who has bought a series of French lessons as an anniversary present for Jeremy, her husband, is performing a starring role that requires her to lie naked on a bed on a bridge in the center of the city. Sound like a bad girl?
The pretty, young French tutor, Chantalle, is showing Jeremy the city and working out her feelings for Philippe (the one who slept with the mother of the two young children) -- an incurable bad boy.
Sussman's oeuvre is about exploring sensuality in all its varied forms. Food, sex, breastfeeding children, pain chocolat, dirty words, houses in the woods, are all material that frame her character's inner explorations.
"What does French Lessons have to say about your own bad boy cravings?" I asked Ellen at the Que Syrah wine bar before her reading at Bookshop West Portal last week. "I still love bad boys, but I finally found a bad boy that I can live with. A responsible bad boy." Sussman's husband, Neal, is a self-employed attorney turned woodworker. They both love to cook.
Bad isn't always good. Ellen had a skeleton in her closet that required some finesse, but she found a way. In Sussman's previous novel, On a Night Like This, a female chef rediscovers love with an old flame only to find herself struck with terminal cancer. The book sold over 150,000 copies in France. At the time that novel was published, she wrote an essay that changed the course of her career, for a while.
In the novel, the protagonist has been raped. Sussman had been raped, but had never told her daughters. To explain why she chose to have her protagonist experience a rape to her daughters, she decided to explore her feelings in the form of a personal essay that was published in People magazine. After that, her interest in the personal essay as an expressive form grew into Bad Girls: 26 Writers Misbehave.
Unfortunately, not everyone loves bad girls. While traveling around the country to promote French Lessons, Ellen has been asked to temper herself, specifically her language. Her use of expletives in the novel was not edited out to play in Peoria, but Peoria has asked her to refrain from reading them in a few mid-west bookstores. Book club leaders have also asked her why she felt a need to have graphic sex in French Lessons. "Because sex is a part of life; how we feel about it when we do it, and how it affects us, informs who we are as people. I made the decision to use graphic sex, to show how my character, while craving the release of sex, is able to differentiate lust from love. That was an important characteristic to get across. Still, I know it makes many readers uncomfortable."
Ellen is not about making her readers comfortable. In the end, French Lessons is a convergence novel that doesn't converge. When I asked her why, in the final scene, after tracking her students and tutors all over Paris on one particular day, they don't connect, or even see each other across the live filming on the bridge, she explained it this way:
"People think that the denouement of a novel is to wrap things up. But it's not. I speak French, and I'm here to tell you, denouement is the untying. I purposely left things untied. We don't know what happens with the actress and her husband, or the wife and her husband. We don't even know what happens to the two French tutors who go off to Provence together." OK. So even if the denouement is the untying, what about ignoring the construct of the convergence?
"I purposely did not want to tie this novel up neatly. It was a conscious decision, not an oversight. I was even warned by other writers whom I respect to not end the book in so open ended a way. I know it might leave some readers feeling unsatisfied, but I felt that it reflected life most truly, n'est pas?
Related
Popular in the Community