On her talk show Thursday morning, the host became visibly upset recounting the series of natural disasters that have ravaged her hometown of late. After fires swept through large swaths of the state last month ― including Montecito ― the slides triggered by recent rainfall have killed at least 17 people in the area and injured 28. With several other people reported missing, the death toll may rise. 
DeGeneres said that she and wife Portia de Rossi were forced to evacuate their home this week, along with much of the rest of the tight-knit community of about 10,000 people. The couple previously had to evacuate during the fires.
"This room is always so full of positivity and love and today I really need it. So many times over the past 15 years people have come up to me and say to me that when they're going through a tough time this show helps them through it," Ellen told her audience. "Today, I need you because there's a lot going on in my life right now."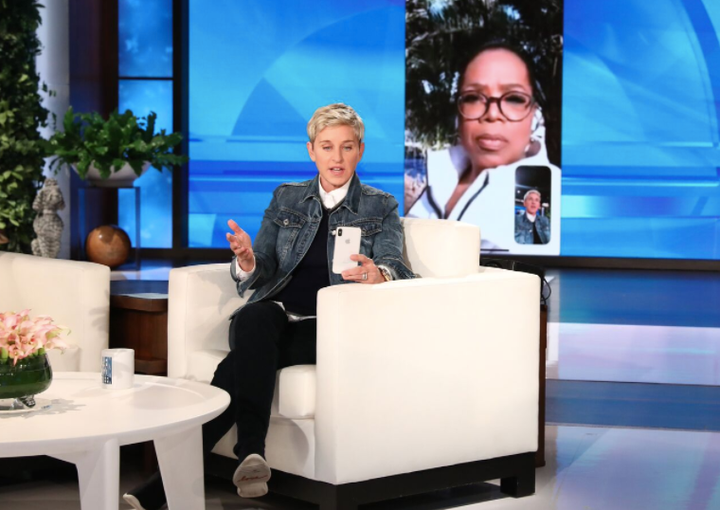 "They're finding people and bodies and I mean, you hear the word mudslide and you have no idea the impact that it has, but after the largest fire in California history, it's catastrophic," she added. "It is beyond recognizable."
While DeGeneres works in Los Angeles, Montecito is her home, and she expressed pride over signs around the community thanking fire fighters and first responders. 
"I just love this place," she said. "It's not just a wealthy community, it's filled with a lot of different types of people from all backgrounds. And there are families missing, there are people who are missing family members."
"Everyone was saying to me, 'How's your property?'" the "Wrinkle in Time" star said from her estate. "I'm looking out the front window, I think everything's fine, everything's fine, and it wasn't until I put my boots on and went outside walking and I realized everything wasn't indeed fine."   
"Where I am right now, which is, like, on the east side of my property, I was walking down here and ... all of my neighbors' homes are ... gutted. All of the neighbors' homes are gutted," she said.
"I'm standing right now ... still in a lot of mud but not as much mud as yesterday," she continued. "I walked out back, you know, where we share a fence line and the neighbors out back, they're houses are gone, just gone. It is as devastating as it can be," 
During the phone call, Winfrey encountered firefighters from the nearby city of Ventura. 
"I am blessed and I am going to do whatever I can for the rest of the community," she said. "We all just love the firefighters."
REAL LIFE. REAL NEWS. REAL VOICES.
Help us tell more of the stories that matter from voices that too often remain unheard.
BEFORE YOU GO
PHOTO GALLERY
Ellen DeGeneres Through the Years