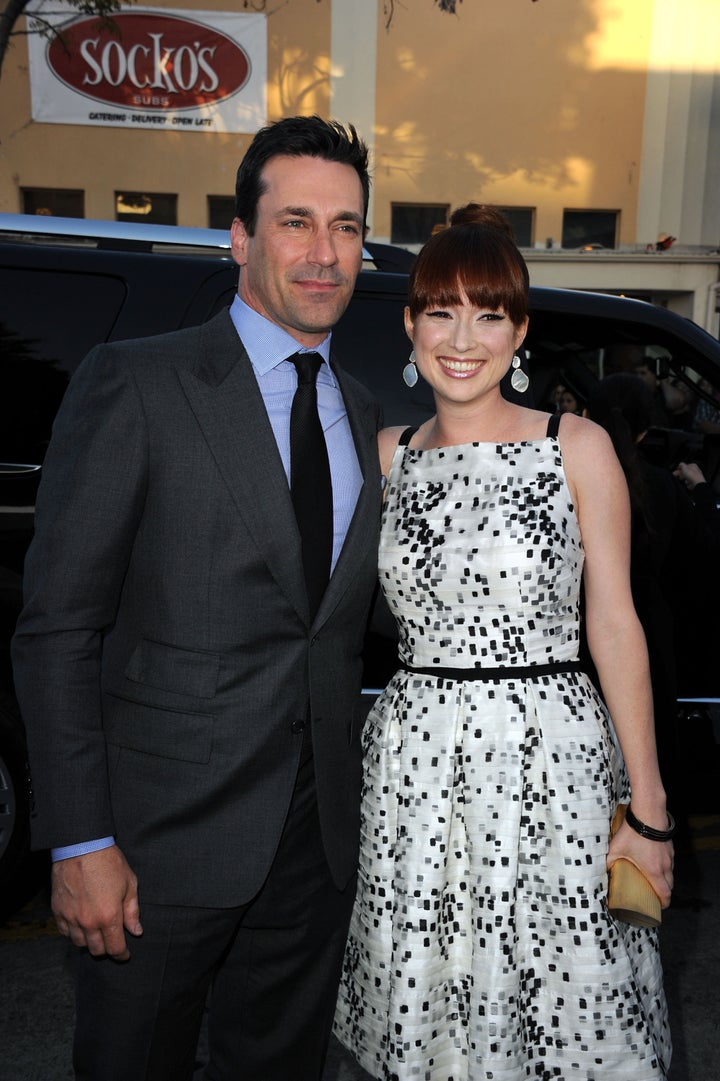 Things just keep getting better in the charmed life of Ellie Kemper.
Having risen from her New York improv days to a featured role on "The Office," the cute funny gal is beginning to make quite a splash on the big screen, too. Hot off delivering a strong performance as the innocent newlywed as part of the ensemble cast of the mega hit ladies comedy "Bridesmaids," she's now joining the cast of another star-studded film.
According to Variety, Kemper has been cast in the big screen reboot of "21 Jump Street," the Jonah Hill-Channing Tatum version of the classic Johnny Depp undercover cop TV show. In addition to Tatum and a very slimmed down Hill, she'll join the evil tandem of Rob Riggle and Dave Franco, who play a PTA president/drug dealer and student council president/dealer, respectively.
Don't expect Kemper to shy away from any gross out opportunities the film presents. In a conversation with The Huffington Post in May, she discussed comedy opportunities for women and trying to erase the double standard that pervades studios and audiences.
"I do think that for some reason, it is naive to think otherwise," Kemper said of whether there's a double standard in terms of how gross men and women can each get on film. "Guys are maybe encouraged more to be grosser, and the reason I know that is that people are somewhat surprised when a woman is gross, like, 'Oh, she allows herself to do that.'"
Calling all HuffPost superfans!
Sign up for membership to become a founding member and help shape HuffPost's next chapter