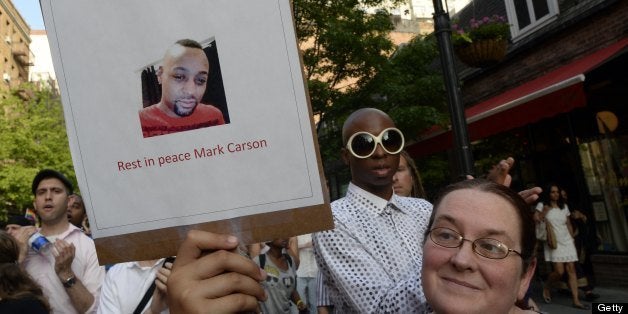 MANHATTAN SUPREME COURT — The man charged with gunning down a gay man in Greenwich Village last month allegedly told police he shot the victim because he was "acting tough."
"I killed him. He was trying to act tough so I shot him," Elliot Morales, the accused murderer of 32-year-old Mark Carson, told officers in police statements released Tuesday.
Morales, indicted on charges of second degree murder as a hate crime, as well as criminal possession of a weapon and menacing, pleaded not guilty Tuesday during an appearance in Manhattan Supreme Court.
Wearing a white T-shirt, Morales sat quietly through the brief Supreme Court arraignment, only speaking to enter his plea.
Though Morales is accused of hurling a barrage of anti-gay slurs before fatally shooting Carson at Sixth Avenue and West 8th Street May 18, he told police that he did not have issues with gay people.
"I am not gay. I don't have a problem with gay people. I have lots of gays in my life," he told cops, according to the statement made after his May 18 arrest.
In his rambling statement, he told police his life was filled with problems, with a sister who is a "crackhead" who had a boyfriend who "raped her neice."
"I am homeless and I stay with friends once in while," he said. "My family life is f---ed up, which is why I drink."
He also said he was distraught about what his actions would do to his "sickly" mother.
"This is gonna kill my mom…I always hurt her and make bad decisions in life and make her cry," he said, before asking, "Did someone die? Did a child die?"
Carson, a big-hearted man who worked in a yogurt shop and had recently moved to Brooklyn, had encountered homophobia before but didn't let it bother him, friends said after his death.
If convicted of murder as a hate crime, Morales faces 25 years to life in prison.
Morales is due back in court on July 30. He remains in custody, without bail.
Before You Go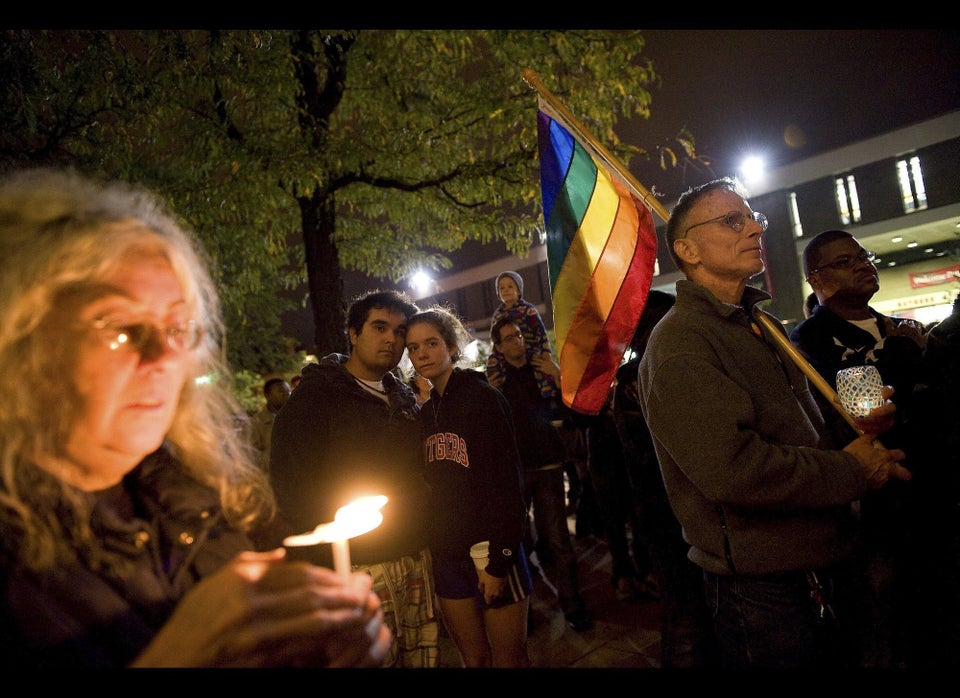 Anti-Gay Bullying Reports