By Andrea Swalec, DNAInfo Reporter/Producer
MANHATTAN SUPREME COURT — The man charged with gunning down a gay man in a vicious Greenwich Village hate crime this spring may plead not guilty by reason of insanity, his attorney said Tuesday.
Elliot Morales, who is accused of fatally shooting 32-year-old Mark Carson at Sixth Avenue and West Eighth Street on May 18, appeared in Manhattan Supreme Court Tuesday afternoon, when court-appointed defense lawyer Kevin Canfield served notice that he intends to present psychiatric evidence at trial.
"It could be temporary insanity," Canfield told reporters, declining to describe Morales' reported mental state at the time of the alleged crime.
It was not immediately known whether Morales had any known mental health problems prior to the killing.
Morales, 33, did not speak during the brief court appearance but appeared somber, sporting a shaved head, gray shirt and tie and wire-rimmed glasses.
Morales allegedly hurled a barrage of anti-gay slurs at Carson, 32, and a friend before he shot Carson just after midnight on May 18.
Police statements show Morales said upon his arrest that he mowed down the man, whom friends described as facing discrimination "with grace," because Carson was "acting tough."
Morales also told police he didn't "have a problem with gay people."
He was indicted in May on charges of murder as a hate crime, criminal possession of a weapon and menacing.
Morales is due back in court Sept. 13 and is being held on Rikers Island without bail.
Before You Go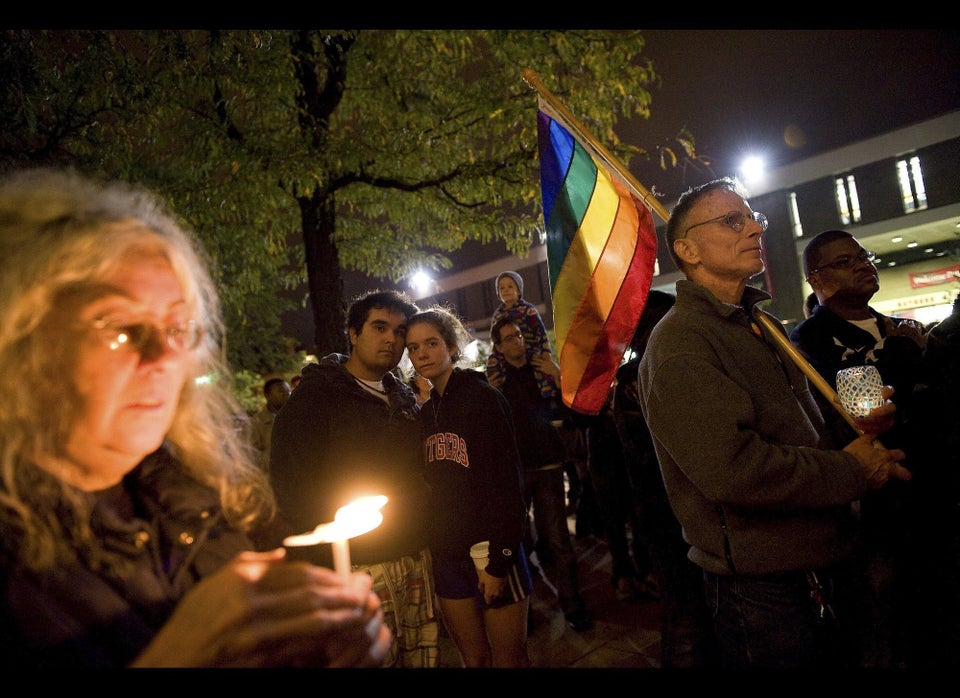 Anti-Gay Bullying Reports
Popular in the Community