In 2009, when the twisty Christopher Nolan blockbuster began production, Page was still years away from publicly identifying as gay or transgender. The actor, who has since become one of the most high-profile openly trans stars in Hollywood, described that unease in his memoir, "Pageboy."
"Shingles popped out of my spine while filming 'Inception' when I was 22," he wrote in the newly published book, per Variety. "Despite everyone being delightful to work with, I felt out of place. In a cast full of cis men, I did not understand the role I found myself in."
"For the first two weeks of the film I joked I would be recast with Keira Knightley, and rightfully so," he continued.
"Inception" ― in which Page played the brilliant grad student Ariadne, appearing alongside actors including Cillian Murphy, Leonardo DiCaprio, Michael Caine and Tom Hardy ― became one of the biggest blockbusters of a generation, reportedly grossing over $825 million. It was a huge step for Page, whose breakout role in Jason Reitman's "Juno" got him an Oscar nod in 2008. But being closeted at the time proved highly stressful.
Shingles is an infection from the varicella-zoster virus, which also causes chickenpox, and typically appears as a stripe of blisters that cause a painful rash, per the Mayo Clinic. While nonlethal, the condition can result in headaches, fever, sensitivity to light and fatigue.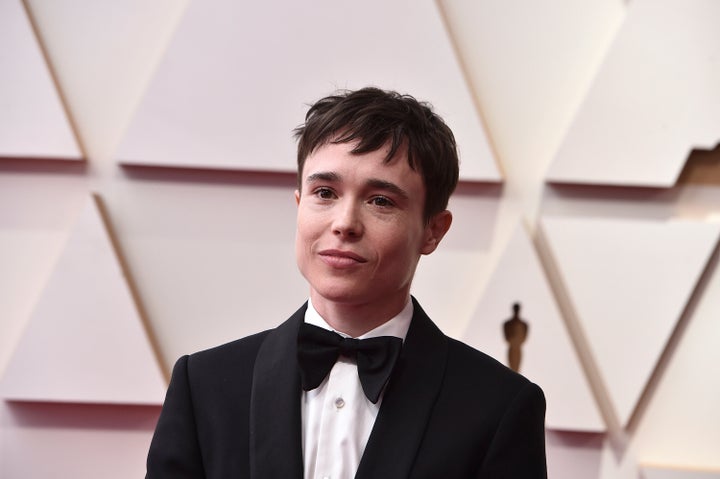 In 2021, in his first television interview since coming out as trans, Page told Oprah Winfrey he'd had a panic attack after the 2010 "Inception" premiere in Paris — and said that his body seizing up used to happen "frequently."
"There was so much press, so many premieres, all around the world, and I was wearing dresses and heels to pretty much every single event," Page told Oprah while describing the incident in Paris. "That night, after the premiere and at the after-party, I collapsed."
"Pageboy" was released June 6.
Popular in the Community