Elliot Page says a famous actor threatened to rape him — to convince him he wasn't gay.
When they ran into each other at the gym a few days later, the unidentified A-lister claimed he didn't "have a problem" with gay people. Page — who told him, "I think you might" — told People that he's endured other remarks like this many times before.
"I've had some version of that happen many times throughout my life," he told the magazine. "A lot of queer and trans people deal with it incessantly. These moments that we often, like, don't talk about or we're supposed to just brush off, when actually it's very awful."
Page added that he "purposefully" decided not to name the celebrity in question but that numerous people at the party bore witness to his remarks. The "Juno" star pointedly noted that the man will hear of his inclusion in the book, however, "and know it's him."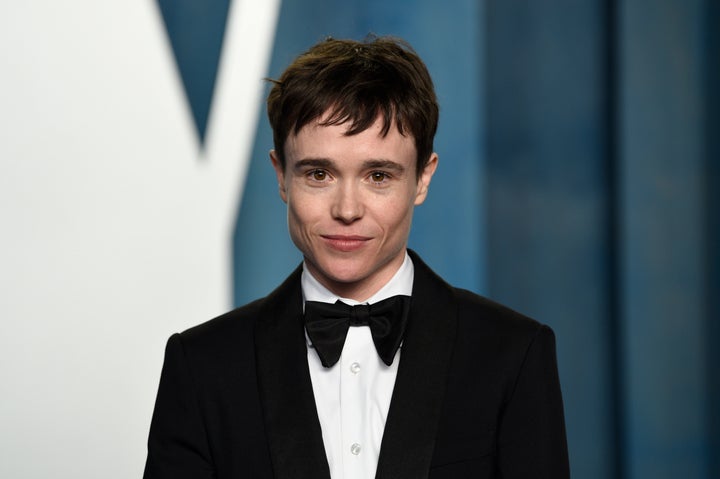 The real reason he's sharing that moment with the world, however, is seemingly selfless.
"I put that story in my book because it's about highlighting the reality, the shit we deal with and what gets sent to us constantly, particularly in environments that are predominantly cis and heterosexual," Page told People.
Page added that harassment like this isn't always "overt" and that "subtle jokes" about gay or transgender people were commonplace. He also said the "very powerful people" who choose "what stories are being told and creating content" need to be held to account.
Page also revealed he fell in love with Kate Mara in 2014 after coming out as gay. He wrote that Mara's boyfriend at the time, Max Minghella, was supportive of Mara exploring her own feelings for Page — and that Mara admitted she was "in love with two people."
The Oscar nominee said Catherine Keener, Alia Shawkat and Kristen Wiig lovingly helped him navigate his journey. He's far more comfortable in his own skin these days, however, and gushed about his "trans joy and euphoria" to People.
"Today I definitely feel a way that I never thought I would get to feel," he told the outlet. "I think that mostly manifests in how present I feel. The sort of ease and the ability to exist. There's been periods in my life where I really felt like I wasn't… I just feel so lucky."
"Pageboy" hits bookstores June 6.
Popular in the Community