Elliott Sailors' career followed your typical successful modeling trajectory... until she decided to veer away from the traditional route and launch a new career as a male model.
So what inspired her to switch from modeling women's clothing to modeling men's? Sailors stopped by HuffPost Live today to tell us just why she abandoned the female modeling industry to traverse the less lucrative world of male modeling. "It started out as something I thought would be very cool and a great idea and kind of a revitalization, not just of my career but of fashion and what's possible," she said. "But I had a concern, initially, that I would lose the clients that I did have [as a female model]."
While she did lose her womenswear clients after switching over to male modeling, Sailors discovered that she could extend her career in this new gender role, rather than try to extend her tenure in the youth-obsessed female modeling world. "In the industry, females are expected to look younger longer than males are," she said. "And I knew I was getting older." Once she committed, she chopped off her long hair into a masculine haircut and hoped for the best, understanding that she would certainly take a pay cut as a male model (per the industry standard).
"I've never identified as a male, but I've always described myself as a guy," she told HuffPost Live, explaining that the career shift is not just a "phase." Thanks to gender-bending models like Andrej Pejić, who Sailor considers a "total inspiration," and Casey Legler, another female model who exclusively models menswear, it seems that Sailor is contributing to a growing industry-wide conversation about self-expression and the roles of men and women in fashion.
Check out Sailor's competition: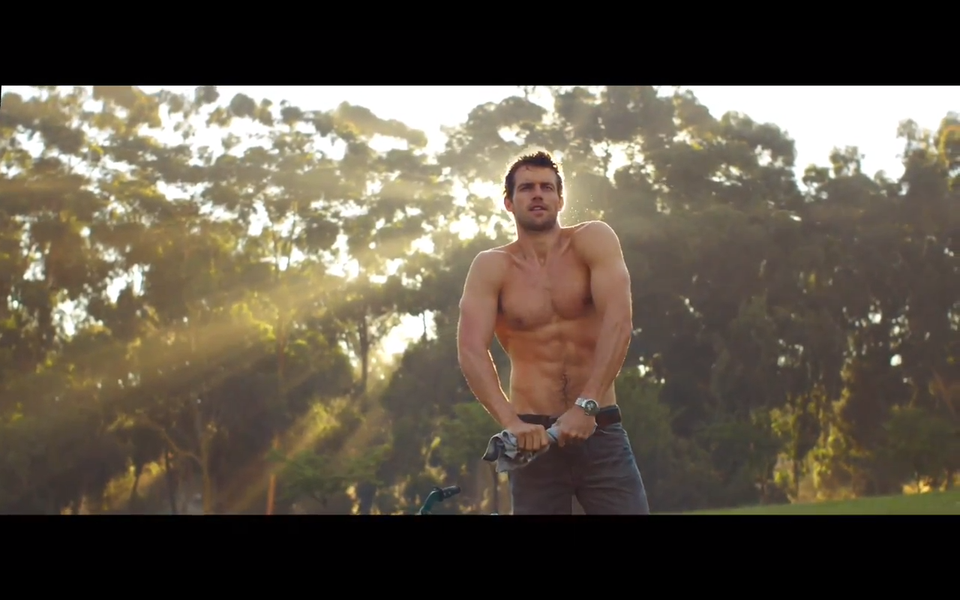 Mmm, Male Models!
Related