At a time when we've become so cynical, it's refreshing to attend the annual Ellis Island Family Heritage Awards, which celebrate individuals who have contributed to the American experience in various realms -- arts, sports, business, government service, and so forth. What they share in common is immigrant roots -- some with ancestors who arrived at Ellis Island and other ports and some who were immigrants themselves -- married with considerable accomplishment.
This year's recipients were the incomparable Angela Lansbury, who at 86 is now starring on Broadway (yet again) in Gore Vidal's The Best Man; award-winning architect Richard Meier, whose creations circle the globe; and famed baseball manager and multiple World Series winner Tony La Russa. Graciously steering the event was Meredith Vieira, who kindly lingered afterward to sign autographs for oodles of excited school children who happened to be touring Ellis Island at the time.
I invite you to take a brief respite from the constant barrage of bad news to view these photos from the 2012 Ellis Island Family Heritage Awards featuring three remarkable representatives of the American Dream.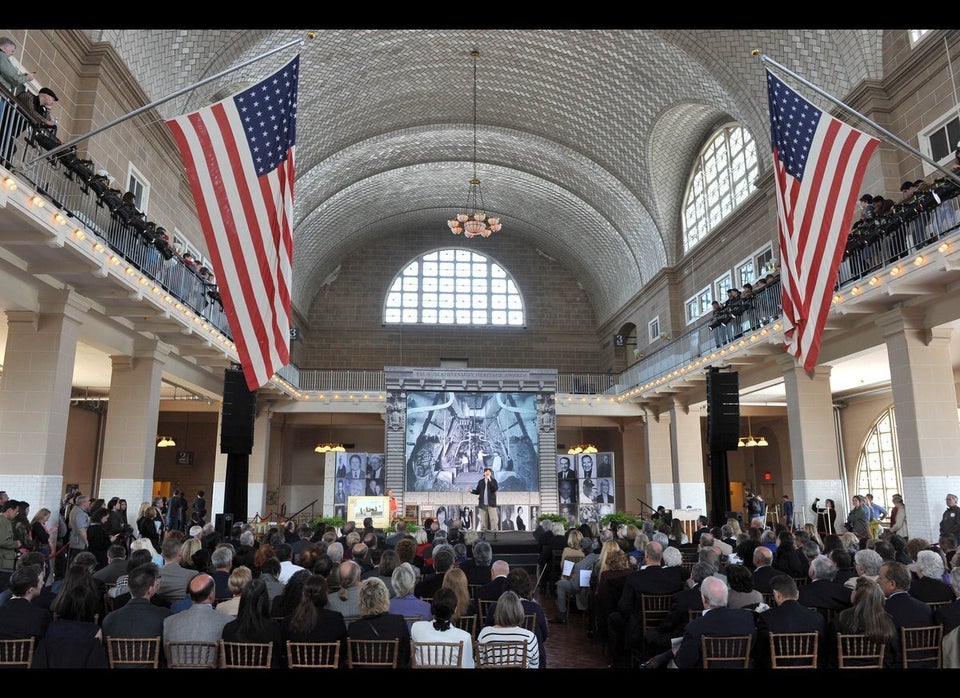 2012 Ellis Island Family Heritage Awards
Related
Popular in the Community