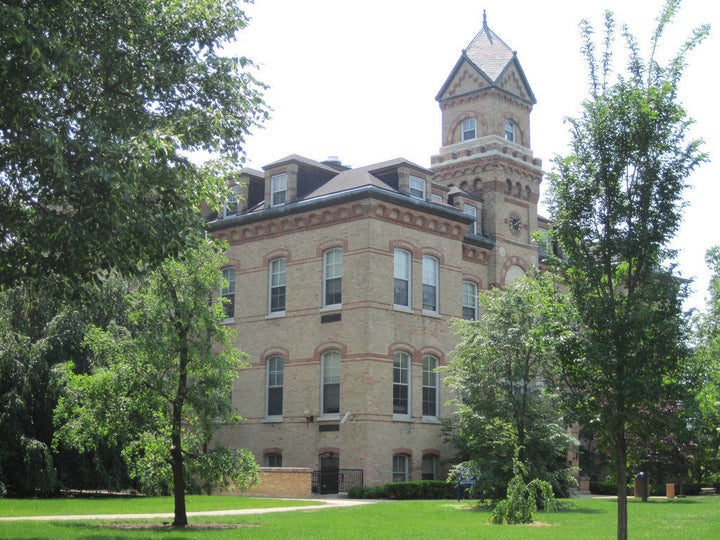 Elmhurst College, a private liberal arts school located in the western suburbs of Chicago, this week released a new undergraduate application [PDF] for its 2012-2013 academic year including a reportedly historic question: "Would you consider yourself to be a member of the LGBT (lesbian, gay, bisexual, transgendered) community?"
The question is the first of its kind according to Campus Pride, a national advocacy group working to foster more LGBT-inclusive college settings, whose executive director Shane Windmeyer described the move as "a distinct and unique paradigm shift in higher education" in a statement Tuesday.
"For the first time, an American college has taken efforts to identify their LGBT students from the very first moment those students have official contact with them. This is definite progress in the right direction -- and deserves praise," Windmeyer said.
The question is an optional one for prospective students to fill out on the newly designed application, and also offers a "prefer not to say" option. It appears in a series of questions asking applicants about their religious affiliation, languages other than English spoken in their home and other questions school administrators hope will help identify students' needs and potential interest in campus programs and resources, according to Campus Pride. In this case, students could be put in touch with a student club called Straights and Gays for Equality (SAGE).
Rold doesn't buy that claim, saying that students can skip the question altogether if they prefer.
"As long as people have the option not to answer, we felt that we have covered the base of a student who's not ready for that," Rold told the Chronicle.
Related
Popular in the Community