When famed crime novelist Elmore Leonard passed away in July at the age of 87, readers and moviegoers alike mourned the author of titles like "3:10 To Yuma," "Get Shorty," and "Rum Punch" (later filmed by Quentin Tarantino as "Jackie Brown).
"His jeans are all lined up, his shoes are all perfect," Hall & Hunter Realty Listing Agent Lanie Hardy said of the storage space in the sprawling master suite. "I've never seen a closet so organized." The home offers an insight into Leonard's mind, she thinks: fun-loving, yet meticulous and methodical.
But one doesn't have to be literary to be impressed by the house's amenities.
Located at 2192 Yarmouth Rd. and listed through Hall & Hunter Realty of Birmingham, Mich., the home is a French Regency stunner with five bedrooms, four full baths and three half baths. Set on over an acre, the graceful 4,733 square foot mansion is part of a secluded little suburban escape with its own private pool and tennis court.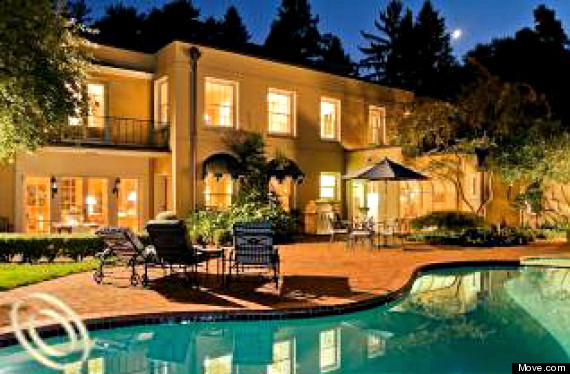 Perhaps the most surprising aspect of all is the interior decorating. Given Leonard's penchant for writing about criminals and their hijinks, we expected something a bit more dark and dangerous than these golden hues and comfortable vintage furnishings.
The listing notes that the "floor plan [was] created for a lifestyle that included live-in help and formal entertaining," if the four-room owner's suite or two-story foyer with an Art Deco banister wasn't a tip-off.
The Leonard family bought the 1940 estate outside of Detroit 22 years ago.
Click through the slideshow to take a virtual tour of the Elmore Leonard estate and to get a glimpse of the writer's inner life.
Related
Before You Go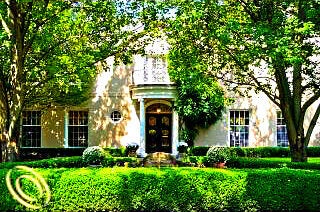 Tour Famed Author Elmore Leonard's Glamorous French Regency Estate