Who's the next great fashion designer? We're on the lookout for the lesser-known or up-and-coming stars who are creating collections and careers worthy of some praise and closet space. Although they aren't household names yet, we're so impressed with their skills that we bet they will be soon. Check out "The Fresh Faces of Fashion" for the scoop on the designers we believe are the next big thing.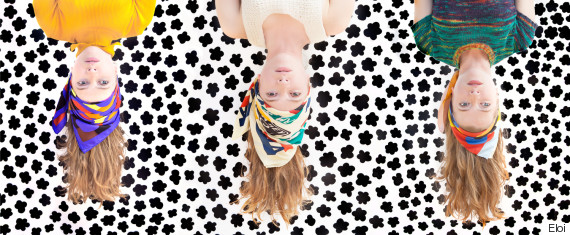 Construction paper cutouts might seem like child's play, but they are the foundation of the sophisticated and eye-catching silk scarves created by artist Paige Russell.
The 24-year-old graduate of Savannah College of Art and Design recently began turning her large scale cut-paper collages into the vibrant accessories that we're currently coveting. That fashionable transformation was inspired from watching her mother frame and hang her prized Hermès scarves over the years.
Russell's limited-edition, hand-hemmed designs are definitely conversation starters. The Austin-based artist describes her wearable art as "deranged technicolor ramblings on silk" that have explored topics like the Deep Web and synesthesia.
We chatted with Russell about her foray into fashion, being compared to some very iconic artists and more. Check it out below.
HuffPost: What does Eloi mean?
Paige Russell: The Eloi are one of the posthuman races in HG Wells' book "The Time Machine." The special effects in the 1960 film version really inspired me. I knew I wanted to incorporate something from that story into my brand.
HuffPost: What inspired you to turn your construction paper collages into silk scarves?
PR: People started asking me to make prints of my work and for whatever reason I didn't feel that taking these layers and layers of paper and squishing them down to just one piece of paper was effective. I love the fluidity of silk, the way it gives these patterns character, and that you can either choose to frame them as you would a print, or wear them.
PR: Of course I am flattered! It is insane that my little cutouts could move anyone to think of those people! I think once someone is comfortable with what they are trying to say everything they touch becomes innately theirs. Also, it's funny because until recently I've had to look up these people to get the reference. I've always loved Matisse's work but I didn't know he even did cutouts until a few years ago.
HuffPost: Are there any stars or notable people who you would love to see wearing your designs?
PR: Nina Simone, Emilie Floge (both not alive) and Prince come to mind right now.
HuffPost: If you could go shopping with anyone (alive or deceased) who would it be?
PR: Oscar Wilde seemed like a true weirdo, and he probably loved shopping.
HuffPost: What's the best fashion or beauty advice you've ever received?
PR: "Don't listen to fashion and beauty advice!" -Myself
HuffPost: If you have one day left to live in Austin, what would you do?
PR: I would pick up my boyfriend, our dogs and Taco-Mex breakfast tacos, and go to Pedernales Falls where we'd get super tan and catch a bunch of fish...but it would have to be on a Monday when we could have it to ourselves.
HuffPost: What question do you wish you were asked more?
PR: Are you happy? (to keep me aware of how happy I am)
HuffPost: What's next for Eloi?
PR: Maybe turning the scarves themselves into something else after they've been printed. I love the idea of getting further and further away from the original step, continuing to advance the process and the time I spend with each piece.
Here's a look at a few of our favorite Eloi designs. What do you think of the collection?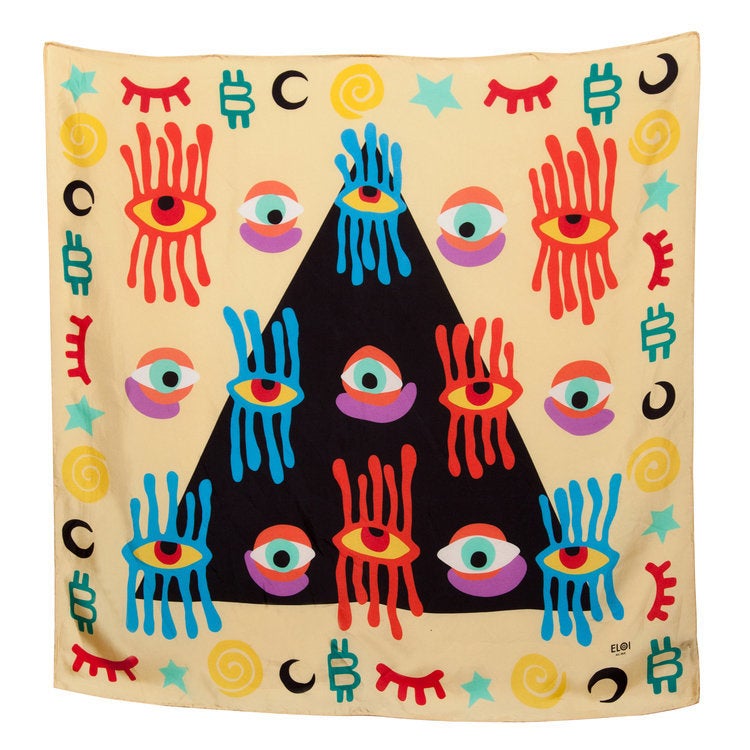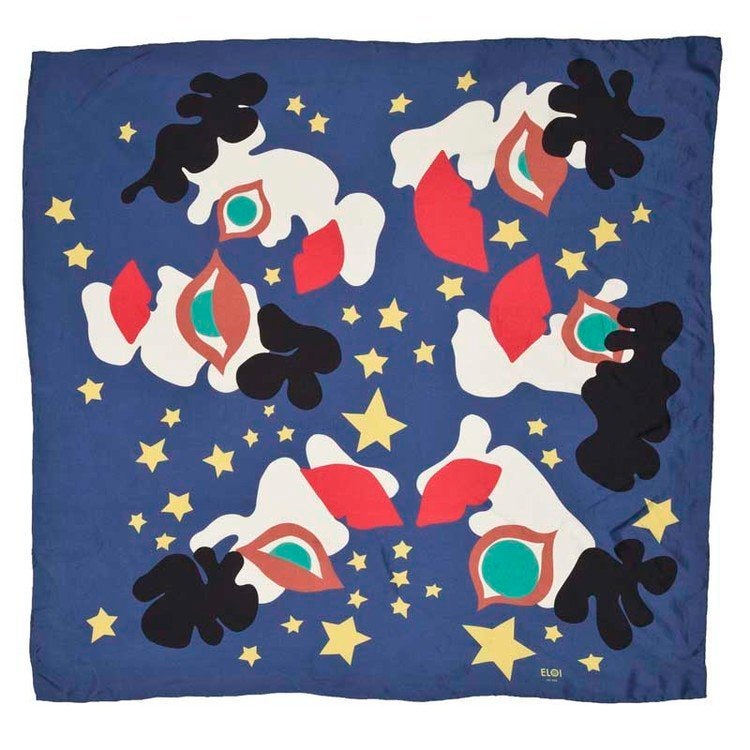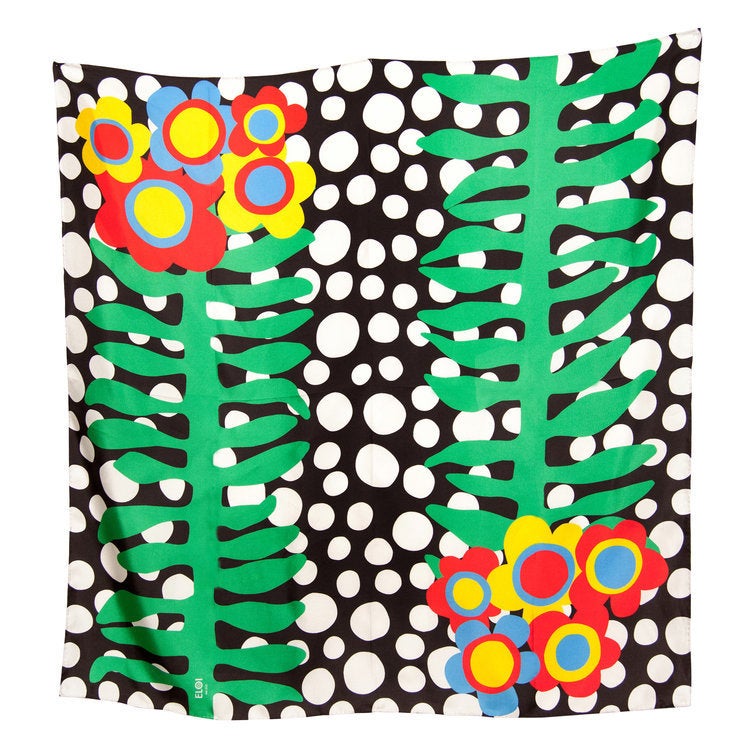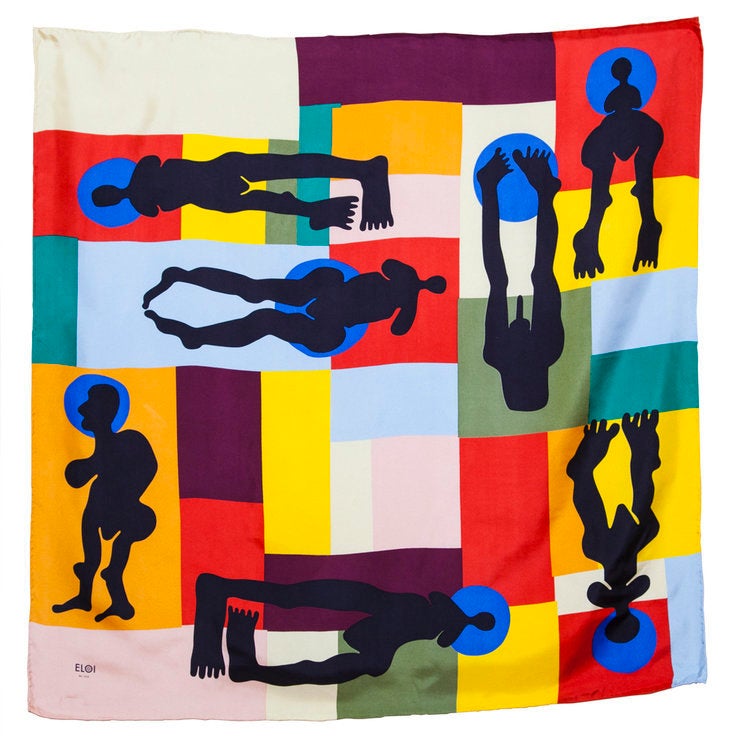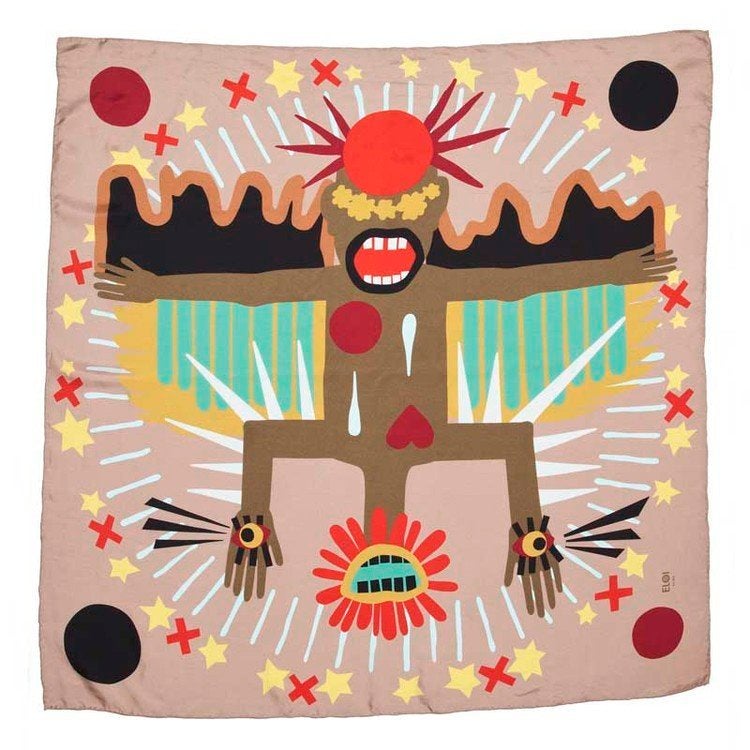 Artist & Designer Paige Russell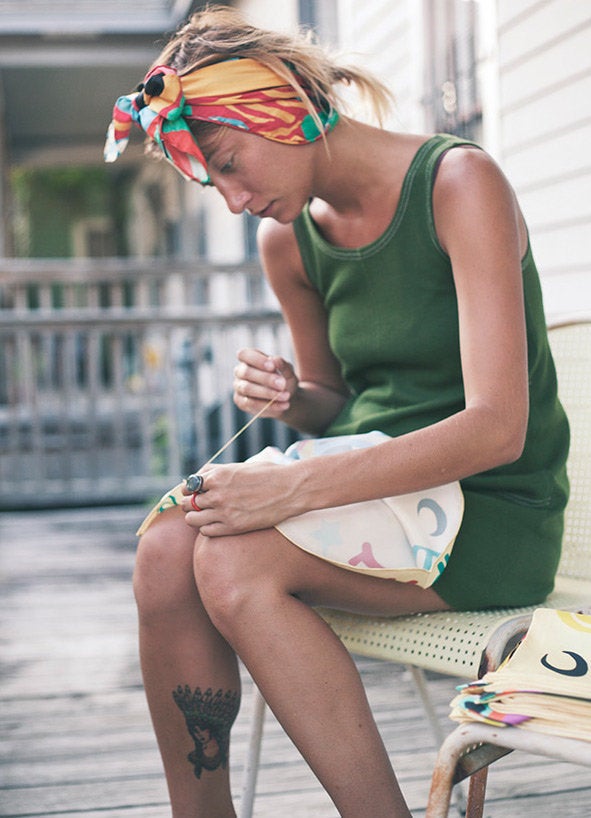 And to learn how to tie a headscarf, watch the video below.
This interview has been edited and condensed for clarity.
Related
Before You Go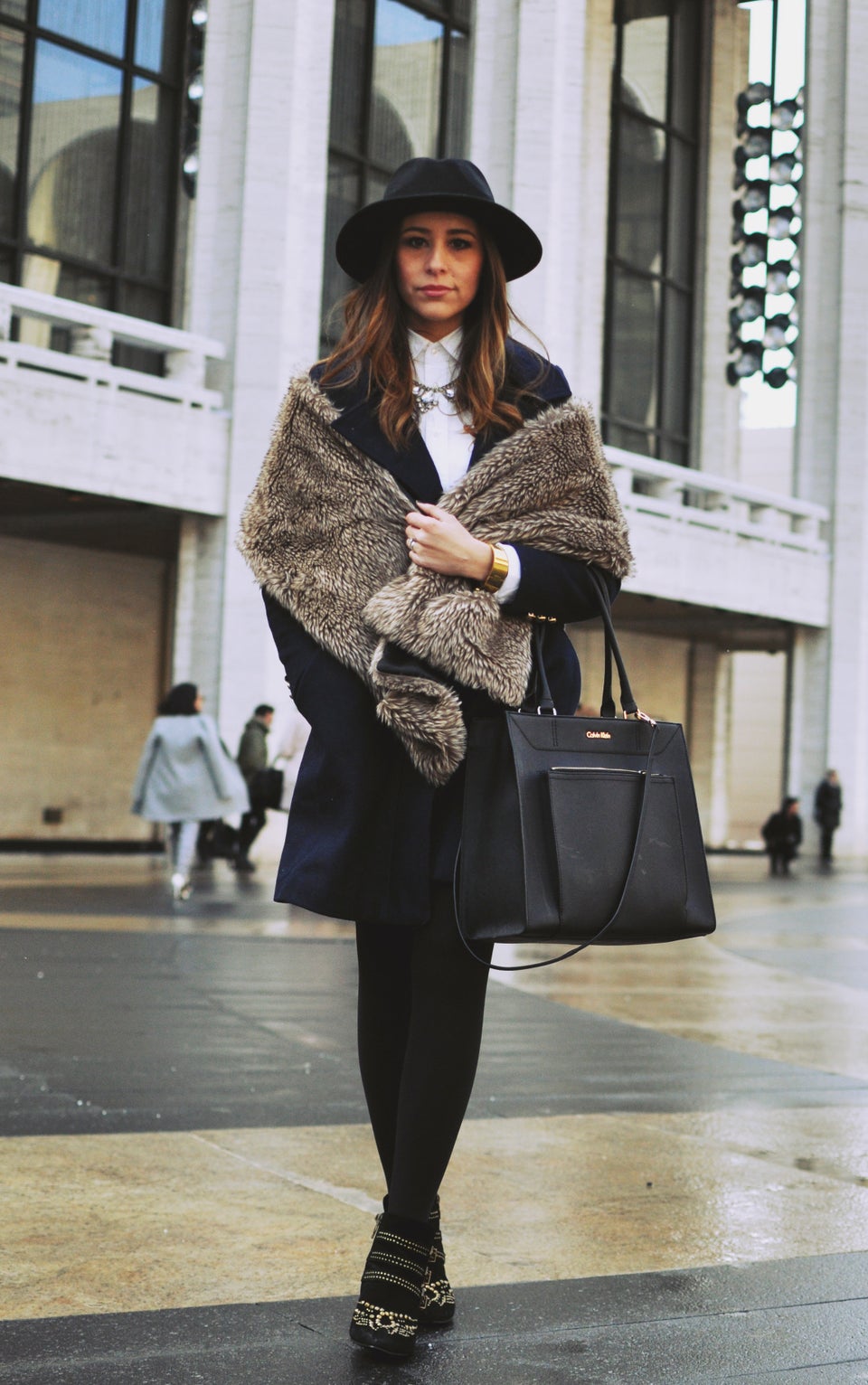 NYFW Street Style