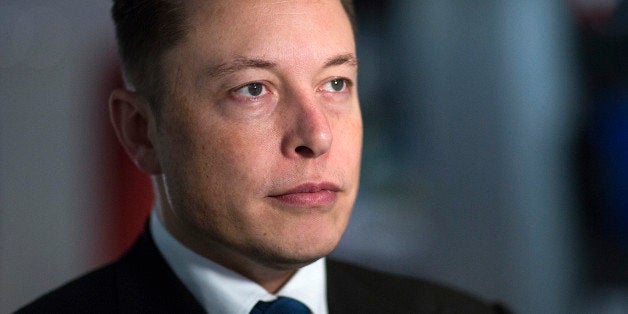 Elon Musk remembers a Sunday morning just before Christmas 2008 when his entire world had crashed around him.
The first three launches of Space Exploration Technologies, or SpaceX, had failed. Financing for his Tesla Motors had failed. The investment bank behind SolarCity couldn't honor its financial agreement. And he had just gotten divorced.
"It was dark," he told the estimated 500 people Wednesday night at Cal State Bakersfield's Dore Theatre where he premiered the school's Distinguished Speaker Series.
It was, he said, as close as he has come in his life to despair.
The next day, NASA called with a more than $1 billion contract offer with SpaceX.
"I couldn't even be professional" with them on the phone, Musk said. "I told them, 'I love you.'"
At age 42, Musk has become a real life Tony Stark, Marvel Comics' fictional billionaire genius inventor and industrialist who also happens to be Iron Man.
"He seems to have a good time in those movies," Musk said.
But the South Africa native is very real.
Musk was a millionaire at 28 after selling his first company, Zip2 Corp., to Compaq Computer Corp. for $307 million -- his share was $22 million. Then he started X.com, which morphed into Paypal. When it sold in 2002 to eBay for $1.5 billion, Musk made $165 million.
In rapid succession he began SpaceX in 2002, Tesla Motors in 2003 and SolarCity in 2004.
His success has been habit forming.
Last year, SpaceX launched a rocket that sent the first commercial vehicle to the International Space Station. Tesla sold about 5,500 Model S sedan electric cars during the third quarter. And SolarCity continues Musk's quest to find cost-efficient solar energy for residential, commercial and government uses.
Musk was introduced Wednesday night by Congressman Kevin McCarthy, R-Bakersfield, who said in an earlier interview with The Californian that he met Musk two years ago. Since then, they've discussed SpaceX several times in Washington.
When McCarthy, an alumnus of CSUB, decided to establish a speaker series along with fellow grad Gregory D. Bynum, he wanted it "to reflect the expertise of the community." He said he hopes CSUB will develop into "the entrepreneur college of the country."
Musk is the first of what McCarthy said will be two speakers annually. The speakers appear free of charge.
Musk spoke for 21 minutes and answered questions from the audience for 25 more. Though mumbling at times, and hunched with his hands in his pockets, his presence alone seemed to enthrall the audience.
-- Goals. When he first began creating Internet software his primary goal was to pay his rent.
-- The creators of Yelp, YouTube and LinkedIn all worked with him at Paypal.
-- High-speed rail. He called the state's current high-speed rail effort "embarrassing" and "a bait-and-switch," and said the state should aim higher. He said hyperloop, his own idea for high-speed transportation, could be built from San Francisco to LA in eight years for between $6 billion and $10 billion. The state's current budget for its project is about $70 billion with completion not expected until 2029.
-- An affordable Tesla car in three years. Current models cost $70,000.
-- California's business climate. "Sometimes California can be its own worst enemy," he said, by not making itself more accommodating to businesses. He stays, he said, because of the huge concentration of aerospace technology and Silicon Valley.
-- Time travel. He was asked "when you build a time machine," whom would he visit. Whatever time he traveled to, Musk said, he would see several people "because you're there." He mentioned Benjamin Franklin specifically, but also included Einstein, Newton and Shakespeare. "That could be really cool," he said. ___
(c)2013 The Bakersfield Californian (Bakersfield, Calif.)
Distributed by MCT Information Services
Related
Before You Go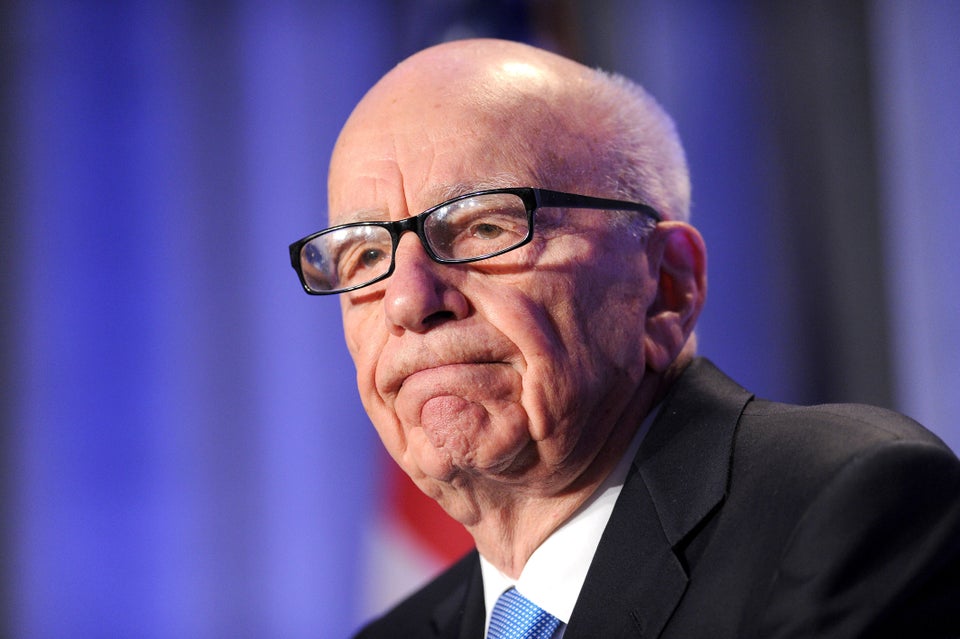 Daily Habit Of These Outrageously Successful People
Popular in the Community