The Tesla CEO tweeted Thursday that his company is capable of rebuilding Puerto Rico's power grid, much of which was destroyed by Hurricane Maria, to run on solar power and batteries.
"The Tesla team has done this for many smaller islands around the world, but there is no scalability limit, so it can be done for Puerto Rico too," the tech billionaire tweeted on Thursday.
However, Musk added, the vast project would require approval from the both the federal government and that of Puerto Rico, as well as commercial stakeholders.
Musk floated the idea in response to a Twitter follower who suggested he take up the project.
But then Ricardo Rosselló, the governor of Puerto Rico, seemed intrigued by the offer and proposed the U.S. island territory could be Musk's solar "flagship project."
When Hurricane Maria made landfall in Puerto Rico on Sept. 20, it devastated much of the island, forcing thousands into shelters, destroying 80 percent of the value of the island's agricultural industry and downing nearly all 2,400 miles of its power transmission lines.
But even before Maria, Puerto Rico's power grid was fragile. The island's only energy provider, Puerto Rico Electric Power Authority, was $9 billion in debt, and the grid suffered from constant power outages due to poor maintenance, the Los Angeles Times reported.
The aging grid was especially susceptible to storms and unforeseen accidents. Last year, a fire at one of the island's main power plants left millions in the dark.
So Musk's offer to turn Puerto Rico into one of his own solar projects may be a silver lining in the aftermath of Maria's destruction. He's been successful in this arena in the past, though on much smaller scales.
The Environmental Protection Agency, Department of Interior and the American Samoa Power Authority funded the $8 million project to establish a 7-acre solar farm on the island. It is capable of storing energy in 60 Tesla Powerpacks (the company's batteries) that can provide the island's 600 residents with energy for up to three days without sun, according to National Geographic.
Puerto Rico, which currently relies on imported oil to generate electricity, could benefit from a Musk-inspired takeover, but with 3,515 square miles and 3.4 million people, the island-wide project could be Tesla's most ambitious project of its kind so far.
CORRECTION: An earlier version of this story misstated the amount of the Puerto Rico Electric Power Authority's debt.
Related
Before You Go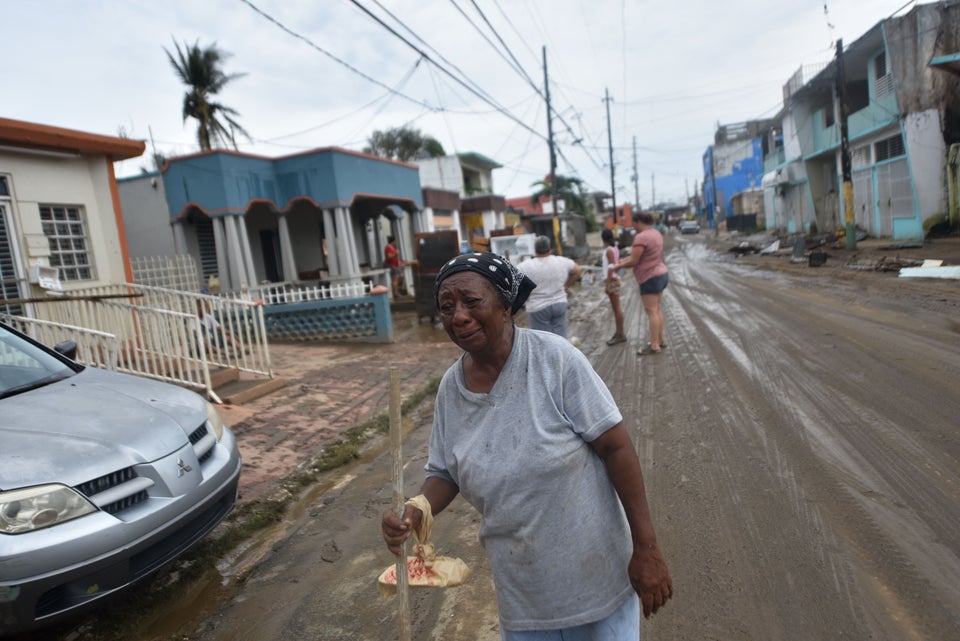 Puerto Rico Reeling After Hurricane Maria