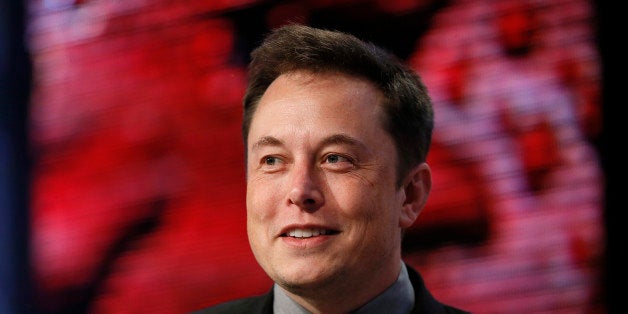 Tesla Motors' Elon Musk basically worked for free last year.
The electric carmaker paid its chief executive $35,360 in 2014 -- just over half of what he earned in 2013 -- but Musk didn't accept any of it, according to a Wednesday filing with the Securities and Exchange Commission. If fact, he has never accepted his full salary, the document noted. Last year, he took home just $1.
His compensation -- which, by law, must be awarded, even if he doesn't take it -- has shrunk since 2012, when the company was in such dire financial straits that Musk reportedly almost sold Tesla to Google.
A Tesla spokeswoman did not immediately respond to The Huffington Post's request for comment, and it's unclear exactly how large the billionaire entrepreneur's stake in the company currently is. Tesla's share price closed at nearly $219 on Thursday, giving it a market cap of $27.6 billion.
The company's share price has fluctuated in recent months. Investors, spooked by the company's recent spending spree and estimates that it may take another five years to turn a profit, sobered up on a stock they once bought ravenously. Musk even admitted that the buying frenzy late last summer caused the stock to soar to unrealistic prices.
Still, Tesla is neither Musk's sole source of income nor his sole venture. He serves as chief executive of the private space firm SpaceX and as chairman of the green energy company SolarCity, in which he owns a 21 percent stake, according to CNN Money.
Other Tesla executives, meanwhile, have seen steep increases in their pay, according to Wednesday's SEC filing. Deepak Ahuja, chief financial officer, earned $3.8 million, up from $338,000 in 2013. Jeffrey B. Straubel, chief technology officer, saw his salary balloon to $17.1 million from $467,603 a year earlier.
Popular in the Community